With Aduana Stars effectively eliminated from the race to qualify for the semi finals of the ongoing NC Special competition, three of Betway's sponsored clubs stand a chance of stealing a spot in the last 4 with just one game to the end of the group stages. That notwithstanding, the Ogya lads can still become an important piece of this last day chess drama.
Ashantigold and Medeama can both qualify for the semis with the top 3 in that zone only separated by a 2 points going into the last day. Liberty Professional's task is slightly harder in Zone B. With Hearts of Oak having already guaranteed their place in the semis with a top place finish, the race to finish second is a straight fight between the Dansoman-based side and Karela United.
The top 2 in Zones A and B will square off in the semi finals of the competition, with the ultimate winner guaranteed a slot in next season's CAF Champions League as Ghana's representatives. There is no debating high stakes in these fixtures.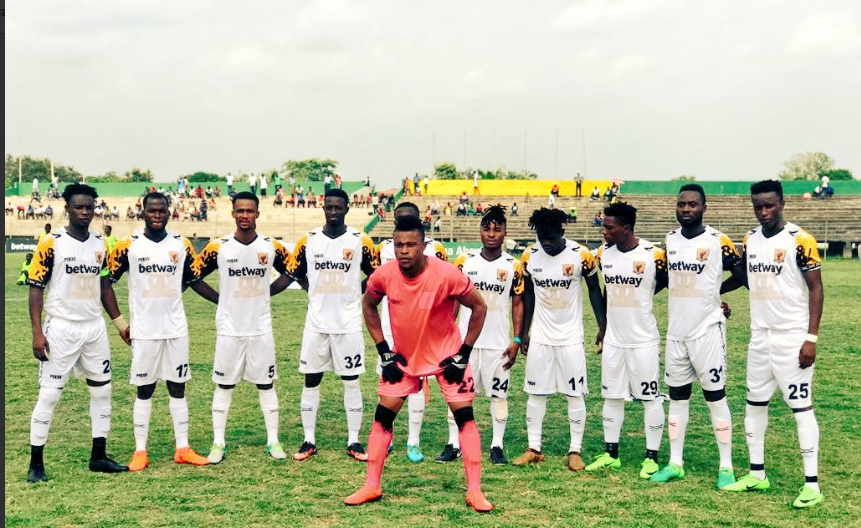 How can Ashantigold qualify?
It's a multi-way route to qualification for the Miners. Second in Zone A with 20 points, 1 behind leaders Asante Kotoko, a win against Eleven Wonders away from home will guarantee their place in the last two irrespective of how other results pan out. They will even finish top of the group provided Asante Kotoko do not beat Aduana Stars away.
If Kjetil Zachariassen's men draw, they can only qualify if Medeama do not win their home game against Berekum Chelsea.
A defeat can still ultimately lead to qualification provided Medeama fail to beat Berekum Chelsea. The Miners have a better head to head over Medeama and in the event that Medeama draws and Ashgold lose, both teams will be level on 20 points, sending the Miners through on head to head.
How can Medeama qualify?
Third-placed Medeama's journey to the semis is slightly more complicated than that of Ashantigold with 2 points behind Zone A leaders Kotoko and 1 behind second placed Ashantigold.
In the event of a win against Berekum Chelsea at home, Medeama would still need both Asante Kotoko and Ashantigold or either of them to drop points for them to qualify. Medeama will qualify along with Kotoko in the event that both Kotoko and Ashantigold fail to win their last matches. If one of Kotoko and Ashantigold wins, Medeama will qualify along with the winner.
Medeama will be eliminated even if they win their game and both Ashantigold and Kotoko also record victories.
Failure to beat Berekum Chelsea, and Medeama would be out, no matter what happens in the games involving Kotoko and Ashantigold.
How can Liberty Professionals qualify?
Liberty are 3rd in Zone B behind already qualified Hearts of Oak and and 2 points behind second placed Karela United.
Liberty host already eliminated WAFA and Karela host second from bottom Ebusua Dwarfs.
Liberty can only qualify if they win their match against WAFA and Karela lose at home to Dwarfs. Any other kind of result will see Karela qualify with Hearts of Oak.
Ultimately, only Ashantigold have their faith in their owns. Medeama and Liberty would need to win and for other teams to do them favors before they can secure passage into the last 4.
All Zone A matches have been rescheduled for Thursday 23 May 2019. Zone B matches will come off on Sunday 26 May 2019.
Group Standings: