Overview
The 2019/2020 English Premier League commenced on August 9, 2019, as last season's runners-up, Liverpool thrashed newcomers Norwich City on opening day at Anfield.
The summer transfer window for English clubs ended on August 8, 2019, days earlier than other competitions.
Some clubs have made some signings and a club like Chelsea have been handed a transfer ban for two transfer windows.
It has been indeed a busy summer for these clubs except for Chelsea who only welcomed American, Christian Pusilic, a player they bought from Borussia Dortmund last summer as well as Mateo Kovacic who signed a permanent deal after playing on loan at the Blues.
The duo played their part in the game that saw Chelsea lose at Old Trafford against Manchester United.
However, the Blues have been able to offload some others with Champions League winner, Gary Cahill leading the list to leave Chelsea.
The English international did not play a part of Crystal Palace's game against Everton
Aston Villa, one of the newly promoted clubs leads the list for the most purchases as they have spent over a hundred million pounds on new signings like Jonathan Kodjia, Mahmoud Trezeguet and others.
Transfer records have also been broken as Manchester United splashed £80 million on English international Harry Maguire.
The deal which now eclipses that of Virgil van Dijk of Liverpool who joined the Reds from Southampton for £75 million in January 2018.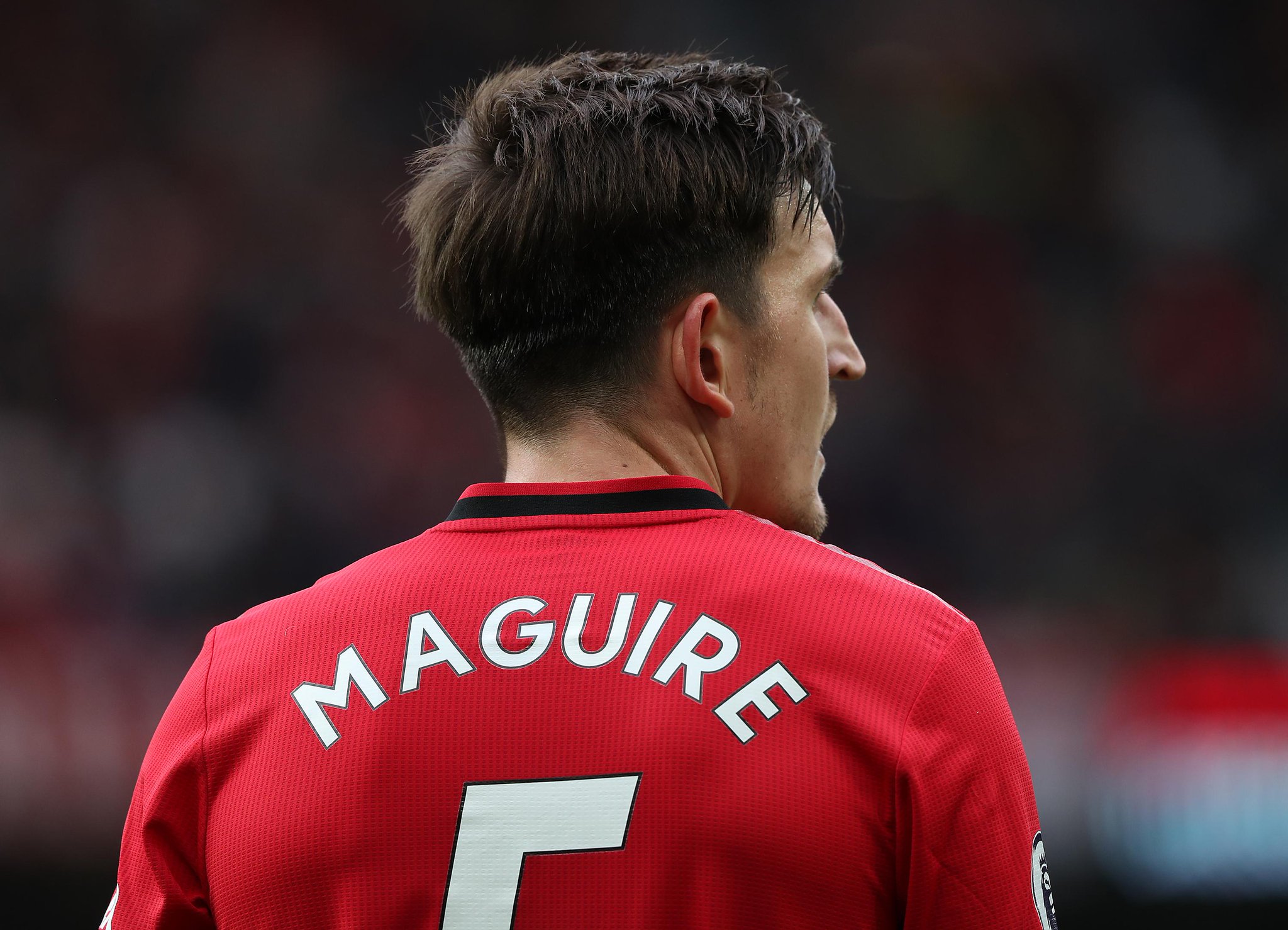 The England international was rock-solid helping The Red Devils keep their first clean sheet of the new season against rivals, Chelsea.
Tanguy Ndombele, Nicolas Pepe, Daniel James, Aaron Wan-Bissaka and Rodri have all made a switch to the English Premier League joining Tottenham Hotspurs, Arsenal, Manchester United, and Manchester City respectively.
Tanguy Ndombele, and Daniel James all got debut goals on opening day, with Aaron Wan-Bissaka and Rodri playing a pivotal role in helping their teams win on matchday one.
Nicolas Pepe was a second-half substitute in Arsenal's crucial win against Newcastle United at St. James' Park.
With that much money being splashed on reinforcement, how much of an impact will these players be?
Some of these players will definitely need time to adjust to the fast tempo of the league but certainly will not be forgiven for poor performances.
Here is a list of four players who will definitely have an immediate impact on their teams:
Harry Maguire:
The 26-year-old completed his dream move to Manchester United from Leicester, a deal which is reported to be worth £80 million.
After completing his move, Liverpool defender, Van Dijk cautioned the English international saying:
"The price comes with pressure but it doesn't change too much because you always have pressure at big clubs like Man United.

"It's not easy to completely shut off all the pressure. Quite a lot of things are more important than playing football. You need to enjoy it but the pressure will always be there.

"Just focus on doing what you love to do and play your best game. Get your qualities out on the pitch, enjoy your game and don't think about the other things.

"If opponents have a go during the game because you cost that much, what can you do? I'm not listening to them. It does not change anything in my head."
The centre-back is set to fit right into the starting XI of the Red Devils which will see Phil Jones and Chris Smalling being benched often.
Why he could be a player of impact?
Rising the ranks in football, Maguire is well noted for his stints with Hull City, and Leicester City. It was at the latter where he got his call-up to participate in the FIFA World Cup with England.
He is one of the few centre-backs that are good at passing and build-up play from the back.
The 26-year-old is also vocal and has the natural ability to lead a team from the back.
Maguire was instrumental at the back for Leicester City last season.
Keeping clean sheets as a centre-back is one the most important things and that is exactly what the England international did on his debut for Manchester United.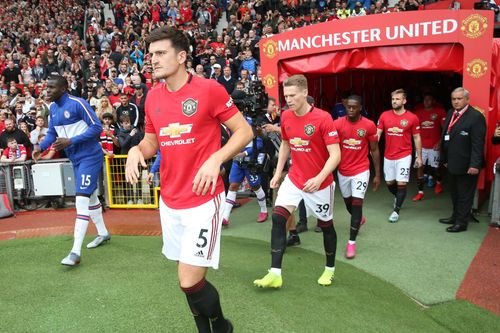 He gave the attackers of Chelsea no room to get past him.
His partnership with Linderlof proved exceptional as the Red Devils walked over the Blues at Old Trafford.
How he should be used.
The former Hull City defender will most likely be paired with Swedish defender, Victor Lindelof, in the heart of the defense.
He could be paired with Phil Jones as well but with the cohesion he had with the Swede on opening day, it will be unlikely to see any other pairing for Manchester United.
Manchester United could go with a back four which will see new signing Aaron Wan-Bissaka on the right, a partnership of and Maguire and Lindelof in central defense and Luke Shaw on the left.
Clean sheets: 6
Goals conceded: 40
Interceptions: 37
Recoveries: 195
Duels won: 181
Passes per game: 56.35%
Tanguy Ndombele
The French midfielder joined Tottenham Hotspurs from Lyon for £65 million which is Spurs' club-record signing.
The quality of the 23-year-old has been evident all of the 2018-2019 season as he played a key role in the success of Lyon in Ligue 1, Coupe de France and the UEFA Champions League.
If you are ever in doubt about the quality of the French international, recall his performance against Barcelona in the two-legged tie of the Round of 16 of the Champions League.
(why should people recall the performance? What did he do against Barcelona?)
He was, however, silent for close to 60 minutes of the game against Aston Villa but sparked into life and blasted in the equalizer to hand himself a debut goal on the 73rd minute.
Why he could be a player of impact?
The next 37 games in the English Premier League and other competitions will highlight his shrewdness and technical ability as a defensive midfielder or central midfielder.
There are moments Spurs will need an X-factor and his ability to transition play from the defense to attack could be crucial in their campaign.
How he should be used
With his physique, and natural passing ability he will be the perfect defensive midfielder Spurs could rely on all season.
Playing more as a central midfield pair with Moussa Sissoko may not be necessarily wrong but being defensively paired with Sissoko as a (DM) with Eriksen in front of them coupled with three forward players looks the more likely formation.
Statistics for the season
Passes: 55
Tackles success: 63%
Recoveries: 4
Interceptions: 1
Duels won: 3
Goal(s): 1
Rodrigo Hernandez (Rodri)
– 91 percent pass accuracy
– 73 Touches
– 9 Recoveries
– 5/8 Duels won
– 4/5 Long balls completed
– 3 Clearances
– 1/1 Dribbles completed
These were the figures registered by the ex-Atletico Madrid midfielder in his first competitive game for Manchester City who beat Liverpool on penalties in the FA Community Shield.
And his performance against the Hammers as the champions cruised to a five-nil proved how good he is.
Why he could be a player of impact?
He may not be one for eye-candy football but he is definitely one who will keep the passing rhythm going until the game ends.
All his 77 passes against West Ham United were simple and precise.
The Spaniard covers a lot of ground as well and does not jump into tackles but rather times his interceptions.
He could be Manchester City's own Andrea Pirlo should he continue on the tangent he has started on.
How he should be used
The Spanish international is an intelligent player and has that natural instinct to neutralize the opponent's counter-attacking pace.
He should be utilized the same way Fernandinho is used – deep, resting above the back-four in Pep Guardiola's 4-3-3 formation.
 Statistics from this season
-77 passes
– 1 clearance
– 9 Duels won
– 7 Long balls completed
– 6 recoveries
Aaron Wan-Bissaka
Statistics from last season
Clean sheets: 12
Goals conceded: 46
Interceptions: 84
Recoveries: 206
Duels won: 242
Passes per game: 33.29
 The £50 million right-back joined Manchester United from Crystal Palace during the off-season and his inclusion in Ole Gunnar Solksjaer's starting lineup against Chelsea must have filled United fans with it as it meant Ashley Young would be on the bench.
Wan-Bissaka's pace, inch-perfect tackles, interceptions, and desire to apply pressure scored high marks for those who saw the match and that was the biggest indication that he was providing things that had not been too present at Manchester United in the last few seasons.
Why he could be a player of impact?
The 22-year-old has pace to help him do his defensive and offensive work should the need arise even though, there is some work to be done on his crossing.
His work rate against Chelsea on opening day was very admirable as he gave Ross Barkley and Emerson little room to hurt De Gea in post.
How he should be used.
At right-back and he is sure to deliver due to his high work rate.
He could be used in a "Conte style" 3-4-3, where he could be used as a right-wing-back but that may happen in the event that Manchester United or the English national team decide on a tactical change.
For now, his default and most productive position is on the right-hand side of a four-man defense.
Statistics from this season
Clean sheets: 1
Goals conceded: 0
Interceptions: 3
Recoveries: 3
Duels won: 9
Passes per game: 36.00