British born Ghanaian and former NBA player Pops Mensah Bonsu has fulfilled a dream by staging his first ever basketball skills and training camp in Ghana.
Currently serving as General Manager of the Capital City Go-Go, Pops is hoping to give kids an opportunity to pursue their respective dreams while establishing the foundations in Ghana ahead of the commencement of the Basketball Africa League.
However, his trip to Ghana has not been all business and basketball.
He opened up to Citi News on some of his favourites things including cars, sneakers and his top places to travel and unwind.
CARS
The life of a general manager must be tedious and to get around Mensah-Bonsu has a good mix of luxury, off road and next generation technology vehicles to help him do just that.
This includes an Infiniti QX 56 which he reveals is his first ever car.
Porsche Panamera
Tesla
Range Rover
BMW 760
 Infiniti QX 5
SNEAKERS
Sneaker culture is deeply embedded in the DNA of most athletes and the former Toronto Raptors and Dallas Mavericks power forward is no exception.
Air Jordan One
Air Jordan Four,
Air Jordan Eleven,
 Adidas Super Star (Shell toe)
 Nike Huarache.
TOP FIVE MUSICIANS
Life has no spice without music, making it a good to medium for all moods and scenarios. As a man who has spent a greater part of his life on air planes and buses travelling to various destinations to play ball having the right music mix makes a big difference
Once again Mensah Bonsu displays his dexterity in music in naming his most coveted musicians of all time
1.Jay Z
2. Notorious BIG
3.Stevie Wonder
4.Michael Jackson
5. Beyonce
BOOKS
There is no friend as loyal as a book and Pops has a conscious collection to recommend to anyone who is interested in building their knowledge base.
The Audacity of Hope (Barrack Obama)
Emotional Intelligence (Harvard Business Review)
For the love of the game
Energy Bus (John Gordon)
The Four Agreements (Don Miguel Ruiz)
MOVIES
Safe to say the man loves his classic movies and is happy to keep it old school for most part.
1.The Shawshank Redemption
2.Usual Suspects
3.He Got game
4.Coming to America
5.Hoop Dreams
ALL TIME NBA FIVE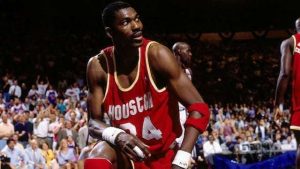 Putting together a list of just five in a league that has produced so many legends can be one of the most daunting tasks ever but Mensah Bonsu did a good job.
1. Hakeen Olajuwon
2.Kevin Garnett
3. Lebron James
4.Micheal Jordan
5.Gary Payton