Deputy Sports Minister, Perry Okudzeto, and other officials paid a visit on Tuesday to Ghanaian athletes taking part in the 2019 African Games in Rabat, Morocco.
The visit came a day after the Games officially commenced in the North African country.
The Deputy Sports Minister was accompanied by the International Games & Competitions chairman who doubles as the Director General of NSA , Prof. Peter Twumasi, Ghana's Ambassador to the Kingdom of Morocco, HE Stephen Mahamudu Yakubu , GOC President, Ben Nunoo Mensah and a member of International Games & Competitions Committee, Magnus Rex Danquah.
The Deputy Sports Minister and his team encouraged the athletes to give off their best and try to win medals for the nation.
Ghana will be taking part in 14 disciplines with a total of 91 athletes.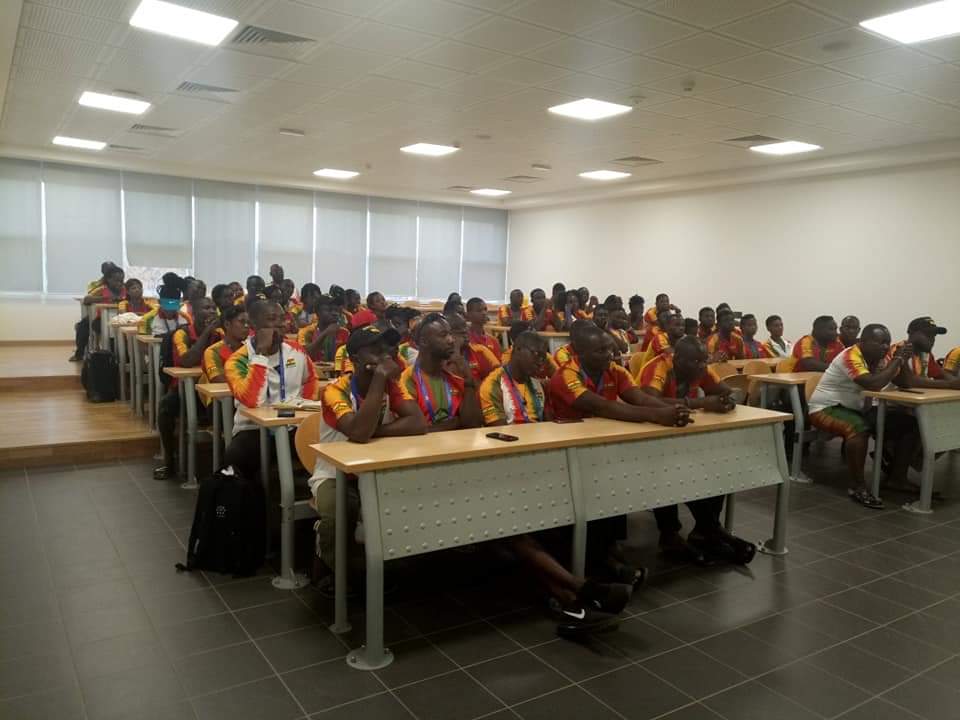 Already, the team's campaigns in beach volleyball and men's judo have fallen short of winning medals after losses.
Speaking after the interaction with the athletes, Prof. Twumasi, said that the meeting provided the chance for the major stakeholders like the Ministry and the athletes to speak to each other on various subjects of importance to the campaign in Morocco.
"We wanted to whip up the morale in camp among the athletes with the meeting and the athletes too had some challenges they wanted to put across.

It was an open forum and some of the issues have been addressed. Others are being taken care of. For instance, they were issues of kits that were not with the team but that had been resolved.

I can say that everything is fine here.  These Games provide the chance for some of these disciplines to generate interest and create awareness of their existence in the minds of Ghanaians."
Ghana will hope to learn key lessons from Morocco as the nation will host the next edition of the Games in 2023.