On the occasion of the 10th anniversary of Ghana's capture of the U-20 World Cup, Citi Sports' Nathan Quao, looks at the other times that Ghana has won high-profile penalty shootouts in recent history.
Ghanaian football teams and penalty shootouts have had a relationship that can be described as toxic and very unhealthy.
The nation has suffered some of its most painful footballing moments via the exercise of the shootout.
Many Ghanaians have been left distraught and broken after seeing either a national team or their favourite club side fall before the hurdle of scoring from 12 yards and the examples are many and their memories ever lasting
2 AFCON finals in 1992 and 2015, A World Cup quarter final in 2010, an AFCON 2019 Round of 16 tie against Tunisia, Asante Kotoko's loss to Zamalek in the CAF Cup final, AshGold (then Obuasi Goldfields)'s loss to Raja Casablanca in the 1997 CAF Champions League final are reminders of Ghana's poor record in the shootouts.
However, there have been great Ghanaian displays in the penalty shootouts and they are, interestingly, ones that have brought the biggest prizes.
Ghana vs South Africa- 2011 All Africa Games final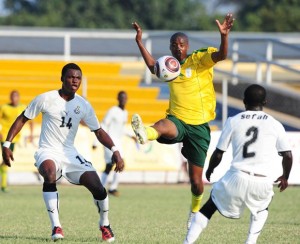 This victory is perhaps the most underrated Ghanaian footballing winning moment in the last 20 years. Not a lot of people remember this feat but it does not mean that it did not happen.
The setting was the Zimpeto Stadium in Maputo and Ghana were taking on South Africa for the gold medal. Despite the efforts of the two teams on the night, there were no goals until the 86th minute when South Africa took the lead through Riaan Eugene.
Ghana fought back and got the equaliser through a Mahatma Otoo penalty after Gilbert Fiamenyo was fouled.
Nothing could separate the two teams in extra time and so, it came down to penalties.
South Africa scored first but Otoo repeated the trick from earlier in the game and scored again. This time, he did so cheekily by dinking the ball into the net.
South Africa went up for the second kick but Tshongwe sent his kick wide of the target.
Ghana goalie, Daniel Agyei, took Ghana's second kick and scored. 2-1 to Ghana at that point.
With Ghana leading 3-2, Eugene came up next but he missed leaving Ahmed Adams with the task of scoring to make Ghana gold medal winners and he obliged by stroking the ball into the past Brilliant Kuzwayo.
Ghana vs Libya- 1982 AFCON final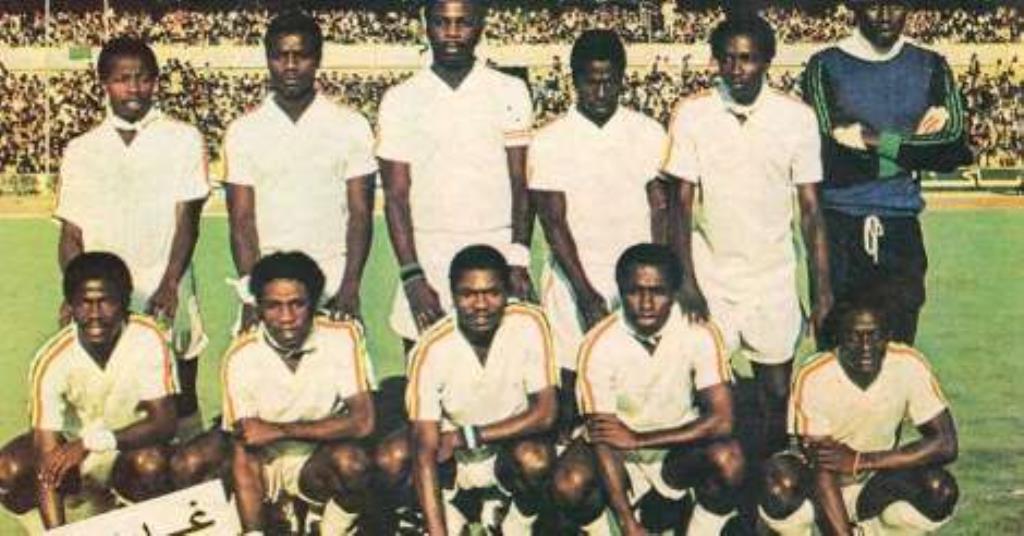 Ghana's last AFCON title was won in an atmosphere of difficulty and it could have almost not happened.
The regime of Jerry John Rawlings that was in power after the 1982 coup decided that the team should go the tournament. The Limann government, which had been deposed, did not want the nation to go to Libya amid economic challenges in Ghana at the time.
Ghana went and they made the final. They went further by taking the lead in the 35th minute through George Alhassan but the home side's persistence paid off and they got equaliser in the 70th minute.
Penalties were needed to separate the two teams and Ghana went on a perfect run in the first round as Sampson Lamptey, George Alhassan, Isaac Paha, Abbrey and Albert Asase all scored but the Libyans also scored and so, sudden death was activated.
Ghana goalie, Owusu Mensah, went up first but his kick was saved. However, he responded by saving kicks from Abdel Ghanaim and Abdallah Zeiyu while Emmanuel Quarshie and Opoku Afriyie scored for Ghana to give Ghana its 4th AFCON title.
Ghana vs Brazil- 2009 U-20 World Cup final
This victory is one that most Ghanaian football fans remember. Maybe it was the occasion. Maybe it was how the trophy was done or it was even maybe the members of the team but not a lot of people will forget the 16th of October, 2009 anytime soon.
Ghana went into that final on a high after beating teams like England, South Africa, Hungary and South Korea in the previous round but they had to get past Brazil in order to win Africa's first U-20 World Cup title.
The task was made tougher by a 37th minute red card to Daniel Addo but even that could not break Ghana down as they held on thanks to great defending and solid goalkeeping from Daniel Agyei (remember him from 2011 All Africa Games?).
After a goalless regulation time and extra time, penalties had to be used.
Andre Ayew scored first for Ghana and Alan Kardec responded for Brazil. Samuel Inkoom made it 2-1 to Ghana and Guiliano, Brazil captain, scored for his team.
Then, the drama started.
Jonathan Mensah missed his kick and Douglas Costa put his away for Brazil.
3-2 to Brazil.
Bright Addae failed to score and that meant, Brazil were one kick away from winning the trophy.
However, Souza missed.
His kick flew past the bar and went into the Cairo sky.
Lifeline to Ghana and it was gobbled up by Dominic Adiyiah. 3-3 now.
Brazil needed to find the net to keep them alive but Alex Teixeira had his kick saved as Daniel Agyei shuffled across his goal line to stop the shot.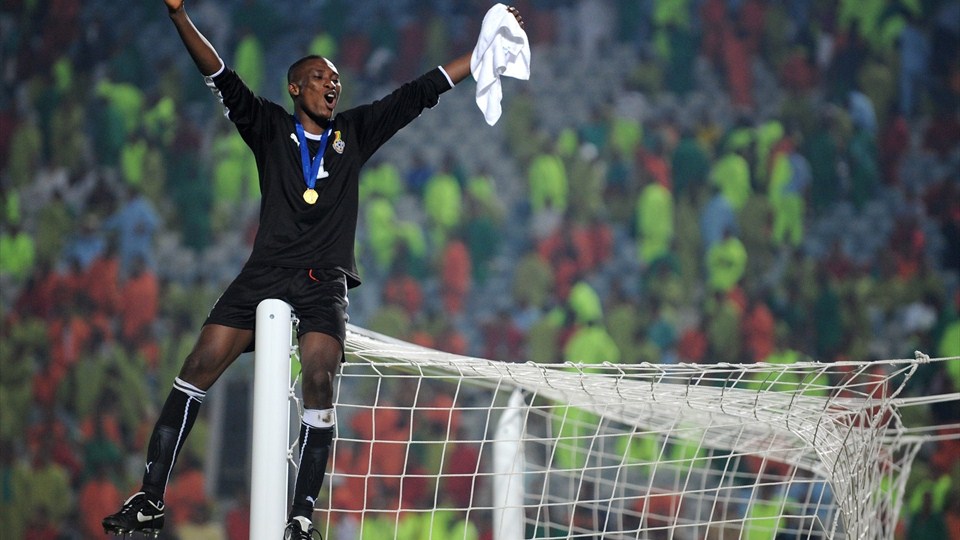 Ghana had the advantage now and it was down to Emmanuel Agyemang Badu to settle the match.
And he did.
With a jog, a stutter and a clean stroke of the ball past a rooted Rafael in goal for Brazil, Agyemang Badu gave Ghana and the rest of Africa joy unlimited.
The Black Satellites were the new kings of youth football in the world and the trophy completed a unique treble that contained the West African and African titles won earlier that year.