A goalkeeper suffered one of the worst evenings of his young professional career after two terrible incidents he was involved in, including a calamitous error, contributed to his side's loss.
18-year-old Christos Mandas, who plays in goal for Greek side Atromitos, conceded the first goal, in very unfortunate circumstances as a shot from an AEK Athens player hit the post and rebounded off his back and went in.
While the first goal was purely bad luck, the second was one that Mandas would never want to see again.
Mandas, in an attempt to play out from the back gave the ball away to the opposing striker.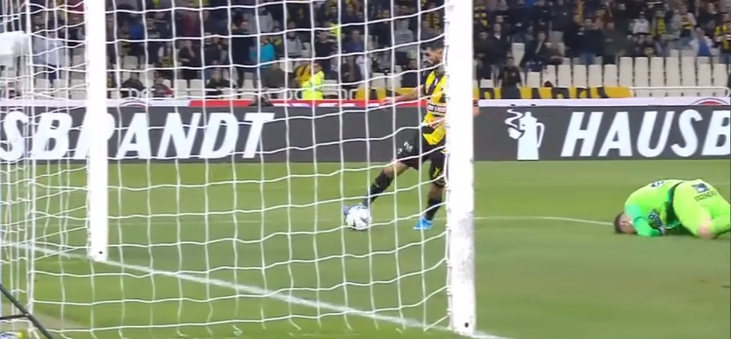 He then scrambled to get the ball back, eventually falling comically and clawing at thin air which the striker calmly tapped home.
Mandas even seemed to give up at a point putting his head in his hands for a brief moment, even before the goal had been scored.
His side ended up losing the game 3-2.
L'apprentissage est souvent cruel pour un jeune GB : après un premier but CSC (poteau et rebond sur son dos), Christos Mandas (18 ans) a concédé un 2e but casquette face à l'AEK ce week-end en foirant sa relance. Impitoyable football. pic.twitter.com/i1lgUyOkLl

— Football Grec France (@footgrec) November 4, 2019