2019 has been an incredible year for all sporting fraternities, from major FIFA tournaments to world athletics games.
There have been some incredible sporting achievements in 2019 with a number of significant world records broken with even more daunting records set in their place..

Names like Eliud Kipchoge, Allyson Felix, Andy Ruiz Jr, Deontey Wilder, and many others can be named for setting personal records, national records, and world records.
Here are some 5 records that were set or broken in 2019 by athletes and clubs.
Eliud Kipchoge (sub-two-hour marathon):
The Kenyan runner holds the record for completing a full marathon under two hours, breaking the mark he set in the 2018 Berlin Marathon.
His mark is not recognized as a world record because it was not run under official open marathon conditions.
The 35-year-old has won a lot of medals in various categories including 5000 metres, marathon, and 3000 metres.
Kipchoge has won eleven gold medals, four silver medals and two medals across all sprinting disciplines he has participated in.
Manchester City (Beyond the limit, THE FOUR):
English side, Manchester City has seen an upward surge in the last decade and 2019 crowned many years of hard work and investment.
The Manchester-based club last season won all domestic trophies.
They defeated Chelsea Football Club twice, first in the Community Shield, later in the Carabao Cup finals.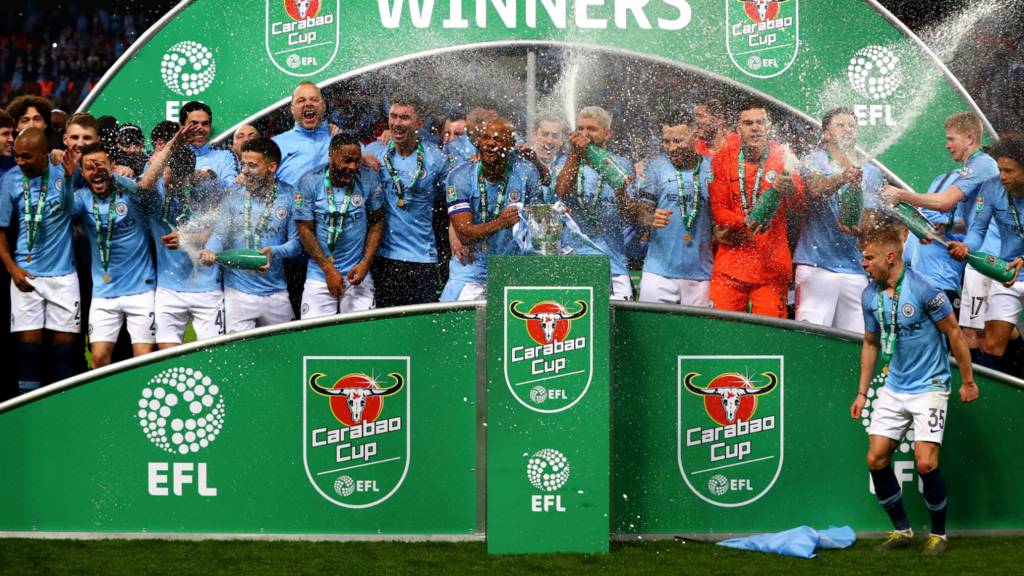 Pep Guardiola's men went ahead to pip Liverpool to the league. Winning the title with 98-points, beating The Reds by just a point.
They crowned the season with a win against Watford in the FA Cup final to complete the domestic trophy haul.
As such, they surpassed all records to become the first club to win all domestic laurels in a single season.
Allyson Felix (Surpassing Usain Bolt):
American female sprinter, Allyson Felix broke Usain Bolt's record after winning her 12th gold medal at the 2019 World Championships on the mixed-gender 4x400m relay team.
She now holds the record for the most gold medals for all track and field World Championships.
Felix, 34, had only returned to the sport in July after a 13-month absence after giving birth to her daughter Camryn.
Her 12th gold medal now surpasses Jamaican legend Usain Bolt who held the record with a tally of 11 at the world championships.
In total, Allyson Felix now has an incredible 26 medals, a staggering figure which includes six Olympic gold medals.
Felix, who competed in her ninth straight world championships, has accrued more World Championship and Olympic honours than any other track and field athlete in history in both male and female categories.
Andy Ruiz Jr (Beating the AJ):
Andy Ruiz Jr, after defeating British boxer, Anthony Joshua, became the first Mexican to win a heavyweight title.
He became the unified heavyweight champion, having defeated Anthony Joshua to win the WBA, IBF, WBO, and IBO titles in June 2019.
The Mexican however, on December 7, 2019, lost the titles to Anthony Joshua in a rematch in Saudi Arabia.
Lionel Messi (The Messix Classic):
The Argentine and Barcelona forward won his sixth Ballon d'Or trophy on December 2, 2019, beating the likes of Liverpool defender, Virgil van Dijk and arch-rival, Cristiano Ronaldo.
The 32-year-old was tied on five Ballon d'Or laurels with Juventus star, Cristiano Ronaldo.
Messi, won the Spanish La Liga title with Barcelona last season as well as the European golden boot after scoring 54 goals in 58 games across all competitions.