In a very heartwarming gesture over the weekend, Hearts of Lions goalkeeper Emmanuel Ofori dedicated his side's 1-0 win over Okyeman Planners to Real Zaragoza forward Raphael Dwamena.
Dwamena who has been out of action since October, recently underwent a successful surgery to correct a heart defect.
Ofori, a friend of Dwamena's since they were in Senior High School together at Kwahu, held up a shirt with "Get well soon, Raffa" inscribed on the front, after the game against Planners.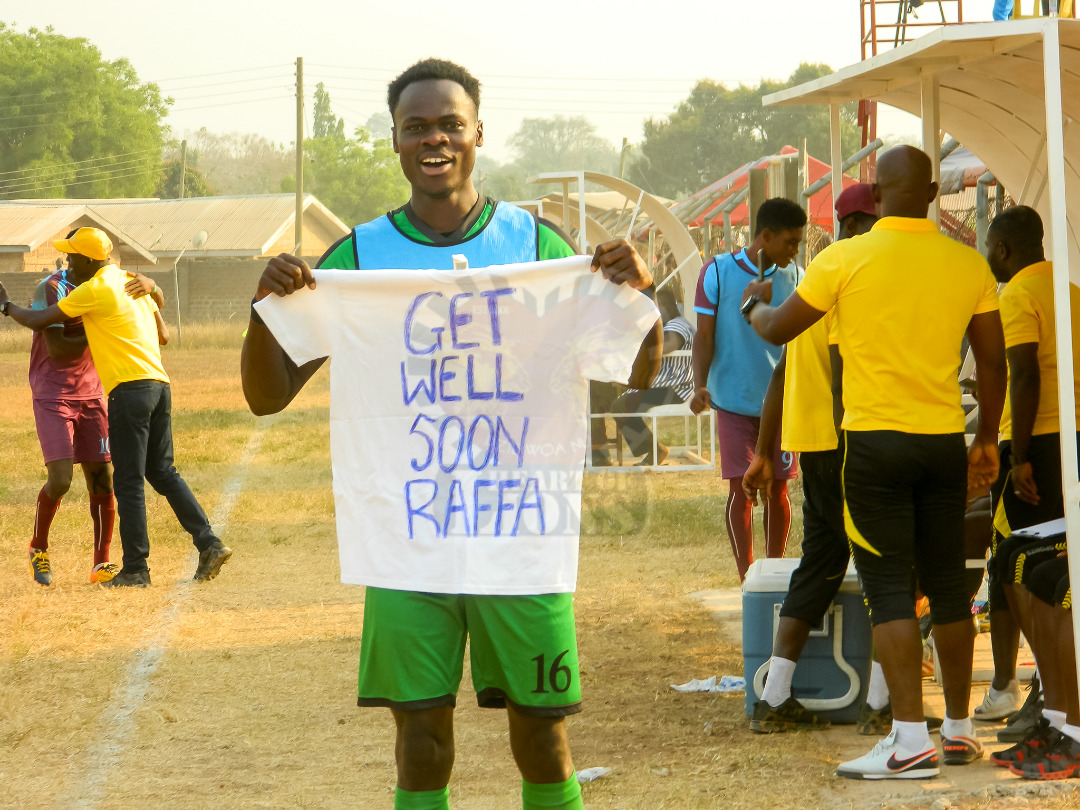 "We have been friends since our SHS days. We both attended Kwahu Ridge SHS in Obo Kwahu, Eastern Region and he is my closest pal," he is quoted as having said by footballmadeinghana.com.
"I even spoke to him yesterday and I want to dedicate our win to him and wish him speedy recovery. I can't wait to see him back to the pitch."
The player, who is on loan at Spanish Second Division club, Real Zaragoza from Levante, was ruled out from on-field action late in 2019 due to health concerns.
Although unconfirmed by his club, it had been speculated that a heart condition which stopped a move to the Premier League earlier in his career had resurfaced.
However, the player appears to have overcome this hurdle and with mates like Ofori, the difficult road to recovery might be easier to bear.