Black Stars forward, Jordan Ayew, may be finding the target consistently in the Premier League for Crystal Palace but in training, his aim has been a little wayward.
At the end of a recent training session, Jordan took aim and fired.
The effort was way off its intended target, unless the target was a helpless glass window, which promptly shattered.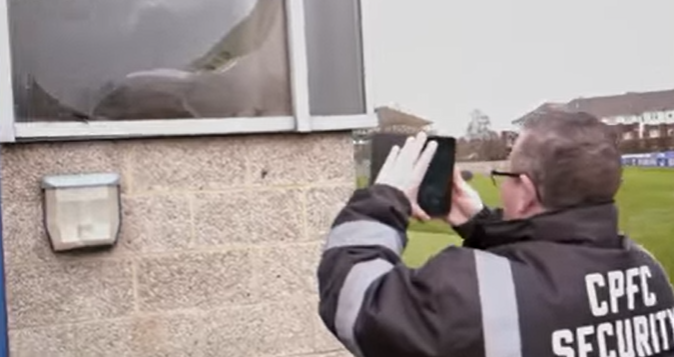 This drew some laughter from his teammates and Palace staff who documented the 'crime' by taking photos.
To his credit, Jordan immediately claimed responsibility, rising his hands and the players made their way off the pitch.
Palace posted the incident on YouTube as part of their 'CCTV' series.
Find Jordan's glass-shattering moment at 3:34 in the video below: