AshantiGold head coach, Kassim Gökyildiz, has admitted that the team is struggling to find the net because of their unavailability of their reliable forward and captain, Shafiu Mumuni.
Mumuni has not featured for the team since their goalless draw with Legon Cities FC in Week on January 15 amid rumours of a purported move to Europe.
Apart from their 3-0 win over Olympics in Week 1 and 2-0 win over Eleven Wonders, the Miners have scored three league goals in the six other matches they have played.
In total, AshGold have scored 7 goals and have conceded two so far and the numbers do not please Gökyildiz but he believes that Mumuni's absence has taken a lot of firepower from the team.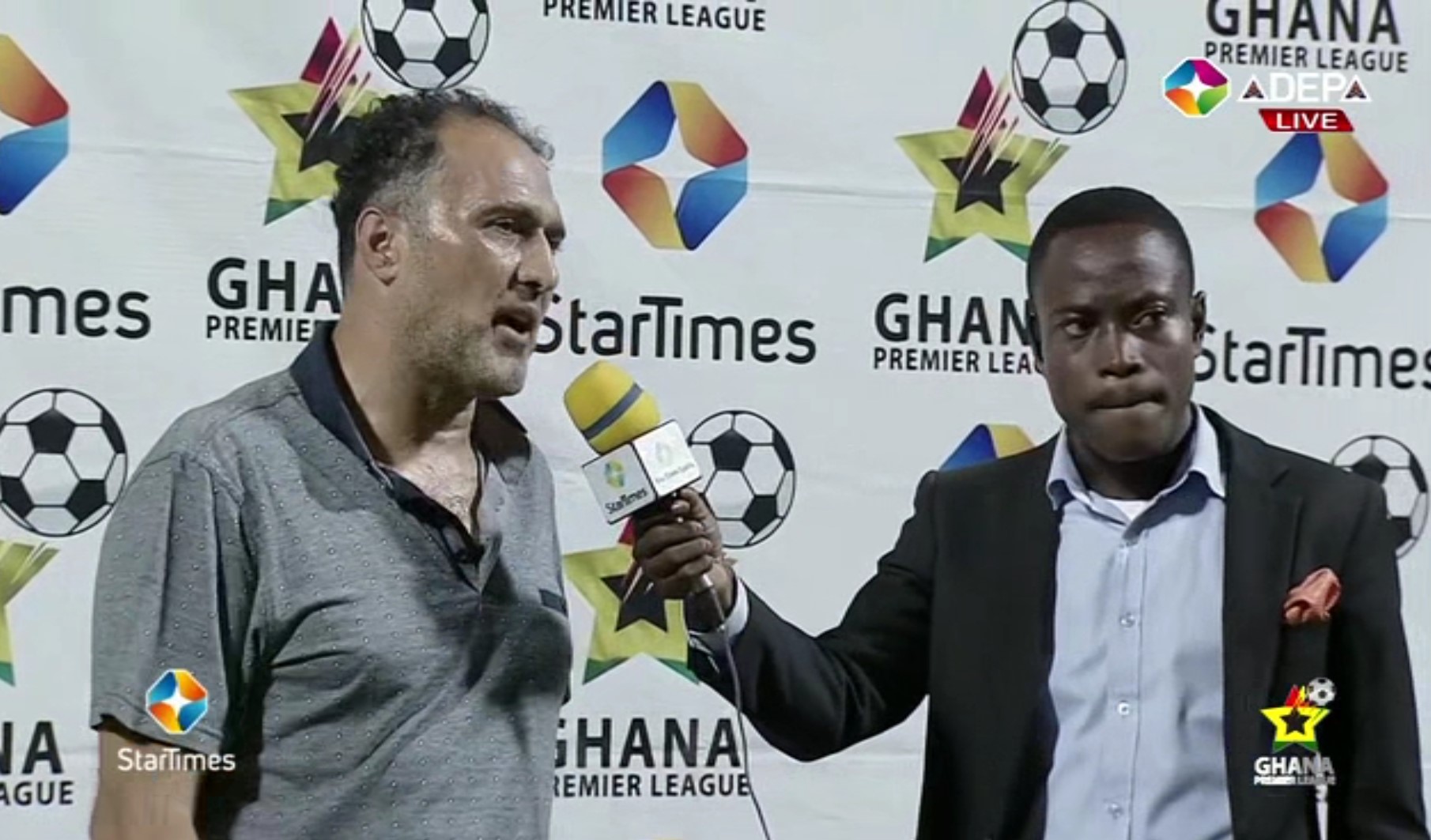 "As everyone knows, our captain, Mumuni, has not played since the match in Week 4 and that means that other strikers have to step up but they will need time to adopt.

A player like Mumuni will be very good for all teams and if such a player leaves, it is difficult to replace him.

However, we have given chances to the other strikers we have and we look to the future and hope that they will start scoring the goals for us."
AshGold face Liberty in Week 9 and Gökyildiz is targeting a better result than the goalless day got in Accra against Hearts of Oak in Week 8.
"We play at home and so, the plan is to go all out and get only one result which is the victory."
The Miners are currently 4th on the Ghana Premier League table with 14 points.