Jordan Ayew has undoubtedly been Crystal Palace's player of the season so far.
Jordan's last-minute winners, magnificent strikes and work rate this season have greatly endeared the Ghanaian striker to the Palace fans.
And having scored the winning goal for the Eagles, for two straight weekends now, Palace fans can't get enough of the Black Stars forward.
His goal against Watford on Saturday, a brilliant strike, was the only one in Crystal Palace's 1-0 win over the Hornets.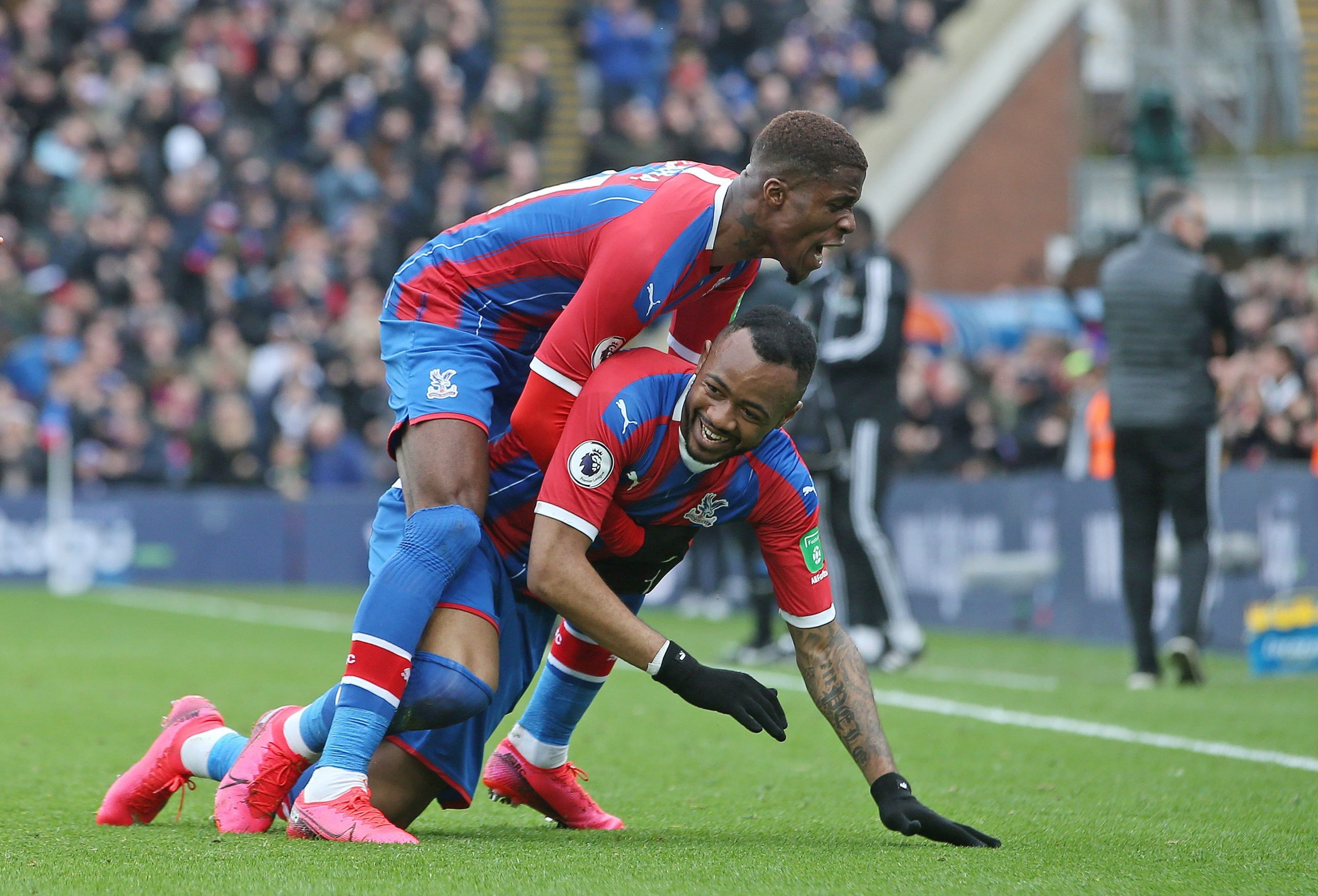 Having come at a time where Palace were being dominated, Palace fans went crazy on social media, praising Jordan Ayew for his important strike.
Ayew>>Liverpool

— joaquin (@joackiee) March 7, 2020
Get in. Warrior king

— IYAH HEIGHTS👑HK👑🌿🔥STONER🔥🌿 (@IyahHeights) March 7, 2020
My hero x

— bailey (@DutchFullback) March 7, 2020
African King

— Andros🦅❤💙 🇮🇪🍀 (@SuperForceGamin) March 7, 2020
🐐🐐🐐

— Dan Tennant (@Dan_Tennant_) March 7, 2020
TWO AND A HALF MILLION POJNDS

— bailey (@DutchFullback) March 7, 2020
I love this man so much

— Valentino 🇦🇺 (@val_cpfc) March 7, 2020
THE KINGGGGGG

— ` (@BrCPFC) March 7, 2020
He is better than Kane

— ok (@imB30067761) March 7, 2020
>>>>pele and Messi and Ronaldo combined

— Austin (@daltillidie) March 7, 2020
What's the Secret about this Jordan Ayew… I watched him played last week.. and the Truth needs to be told. He is Priceless… What a Complete Player..

— Jane Ashley ❤️ (@JaneAsh12365348) March 7, 2020
PRINNNCCEEE pic.twitter.com/uZJB5rsPUU

— jayden (@localpla2tic) March 7, 2020
Jordan Ayew finally with the goal to go level with Tony Yeboah for most goals scored in the EPL: 2️⃣4️⃣.

— Michael Oti Adjei (@OtiAdjei) March 7, 2020
Its Jordan Ayew again and again and again

Make that 8 in the League this season

— The Fundamentals (@KojoNketsia) March 7, 2020
Jordan Ayew is truly in form chale. he just keeps scoring .
Messi's role model

— Enarya🍒💎 (@iamowusuaa) March 7, 2020
JORDAN AYEW RUNS THIS TOWN – Benteke assist again 😍😍😍

— mitch (@electricwilf) March 7, 2020
Think I'm ready for a Jordan Ayew tattoo.

— Amie (@AmieElle) March 7, 2020
Jordan Ayew doing Jordan Ayew things from the flanks where he hates!

— j hus stan account (@_Ch33rMan) March 7, 2020
The goal was Jordan Ayew's eighth of the Premier League season and his 24th overall in the English top-flight.
It makes him the joint-best goalscoring Ghanaian in Premier League history.