Ghana and Inter Milan player, Kwadwo Asamoah, has given an amount of USD 20,000 to the Komfo Anokye Teaching Hospital to aid the facility in the fight against the spread of the Coronavirus in the Ashanti Region and in the nation as a whole.
The country has been hit by the pandemic with 566 cases reported as of Tuesday, April 14.
The donation was done on Tuesday at the  premises of the hospital and the player was represented by his father, Emmanuel Kwasi Asamoah since he is in Italy where he plays professionally.
The money was received by the CEO of the hospital, Prof. Oheneba Owusu Danso.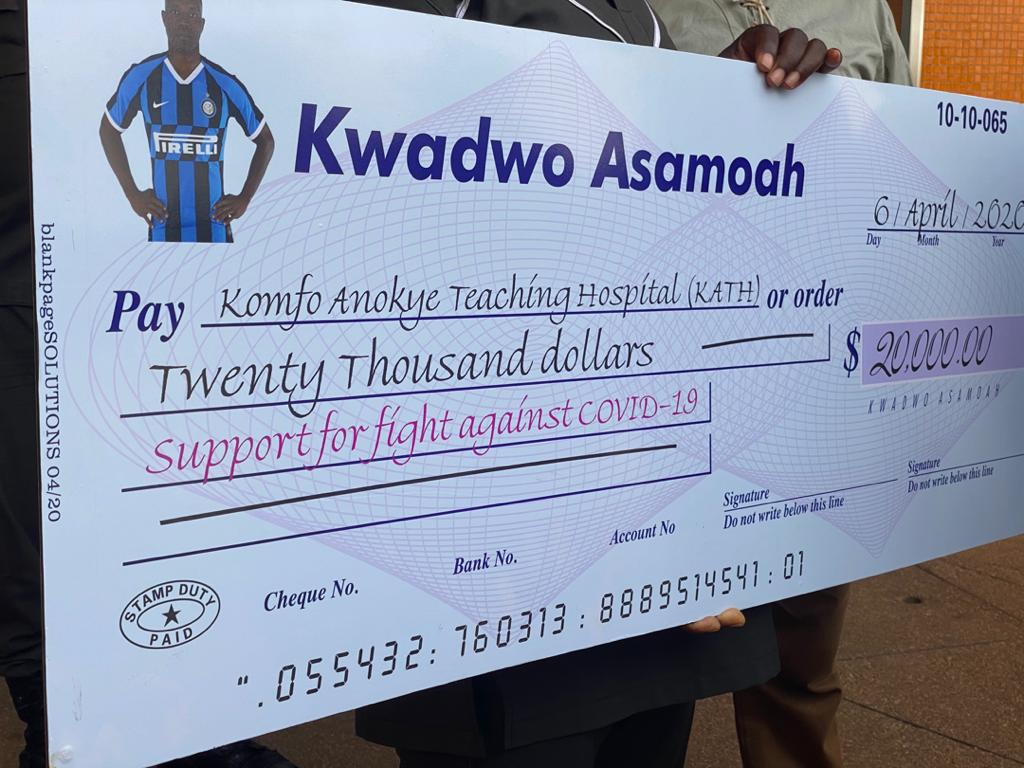 Why the donation?
Like his fellow professional footballers in England, Italy, and Spain, Asamoah wants to help his country in the fight against the Coronavirus pandemic.
Also, Kumasi holds a place of importance to the player since he grew up there and started his football career with Asokwa Deportivo before moving to Liberty Professionals and then, to Europe.
In March, Asamoah spoke to Citi Sports and asked Ghanaians to respect all the health and safety protocols given by the government and health officials. In addition, he also detailed how he was coping with the spread of the disease in Italy which has led to a suspension of the Italian Serie A.