Michael Eberwein, a player for German second-tier side Holstein Kiel, made the worst ever first impression for his club back in October.
Despite not coming off the bench for their entire game against Bochum, Eberwein still managed to almost ruin his side's night by conceding a penalty.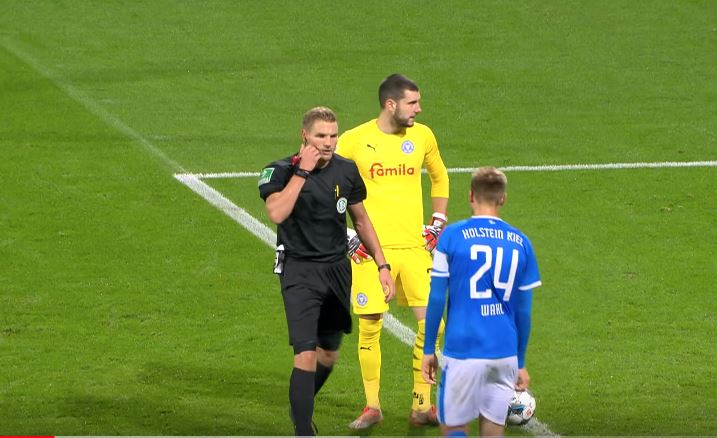 A shot from Bochum's Silvere M'Boussy which was heading way off-target with even the player putting his face in his hands and letting out a scream of disappointment.
However, even he couldn't have hoped for what would happen next.
The ball was touched by Eberwein, who was warming up behind the goal, before it went out of play.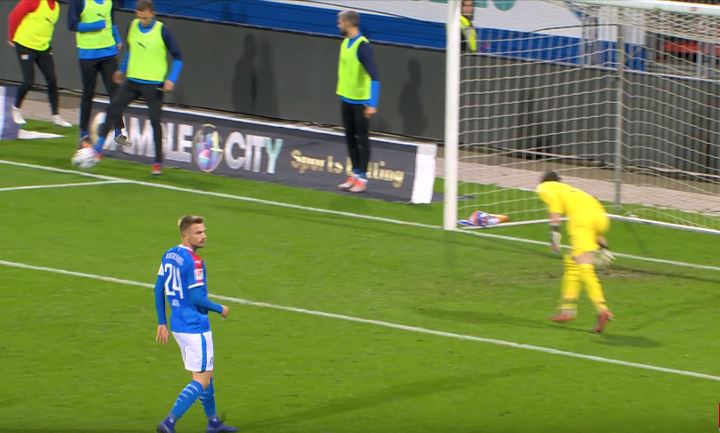 The referee missed it initially and gave a goal-kick but the incident was spotted after a VAR review.
He then awarded a penalty and, to add insult to injury, gave Eberwein a yellow card.
M'Boussy stepped up and converted the penalty, equalising for Bochum.
Eberwein remained on the bench for the rest of the game but was spared any further embarrassment however as a Janni Serra goal gave his side a lucky win.
FIFA's rules state that if a substitute interferes with play, the referee has the power to award a direct free-kick or a penalty depending on where the incident took place, or restart play with a drop ball.
Watch video below;
Michael Eberwein has played just twice for Holstein Kiel since signing for them.