Watford captain, Troy Deeney has said he received lots of abuse online after he initially refused to return to training and voiced his opposition to the resumption of the Premier League.
Deeney said a main target of the trolls was his five-month-old baby who had been born prematurely and is currently facing breathing problems.
The Premier League star had attributed his unwillingness to return to the pitch to the health of his son, saying "I feel that I'm not looking after my family, then I'm not going to do it. I'm not going to put my family at risk."
According to Deeney, it was difficult for him to read messages wishing ill for his son.
"I saw some comments in regards to my son, people saying: 'I hope your son gets corona[virus]. That's the hard part for me. If you respond to that, people then go: 'Ah, we've got him' and they keep doing it," he said to CNN.
With Watford only one place above the relegation zone – and only ahead of Bournemouth on goal difference – there have been accusations that Deeney is only opposing the restart because his team might go down.
The player has denied this flatly, insisting that his decision was based on the risks to his family.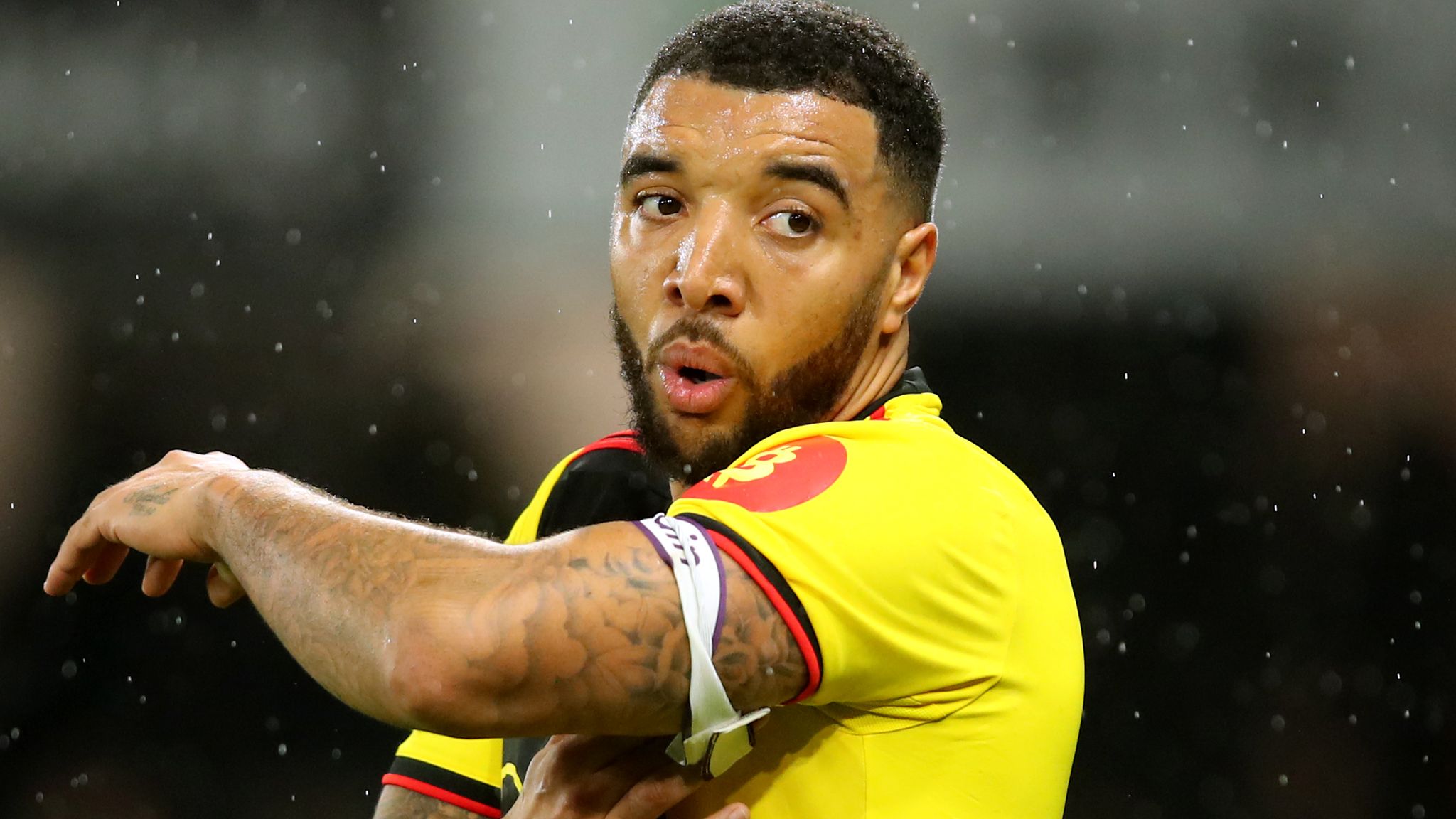 Deeney said that he and other players who have expressed similar concerns about the decision to resume the season have received a lot of abuse, possibly silencing others who might have wanted to speak out.
"In a time where it's all about mental health and everyone says: 'Speak up, speak out, please speak,' Danny Rose spoke out and I spoke out and we just get absolutely hammered and battered for it," Deeney added.
"So people see that and go: 'Woah' and it's not just us that gets it, the missus gets direct messages and you'll be walking down the street and people will be like: 'Oh, I'm at work, you go back to work.'"
Man City striker, Sergio Aguero, has said that the players feel scared about returning to action while Chelsea's French midfielder, N'Golo Kante has opted out of training with the full backing of the club.
Deeney says he's beginning to get a lot more support due to more players voicing their concerns.
"Personally, I just think this is showing me that the players have so much power if they actually all came together. That's what this is showing me. I've had a lot of messages of support from people that I wouldn't normally — well, that I didn't even know had my number for a start," he said.
"But certainly from players from bigger clubs and that shows me that I must be doing something right because I'm just a little old Troy from Watford and everyone seems to listen to what I say."
Deeney has agreed to return to training after reportedly holding positive talks with the Government's deputy chief medical officer.
The Premier League is set to resume on June 17 with teams currently holding contact training sessions.