Despite the Premier League's long break due to the coronavirus and the numerous changes it has forced, somethings were bound to remain the same.
Arsenal defender, David Luiz has always walked the line between brilliant and bonkers, often striding over to either side.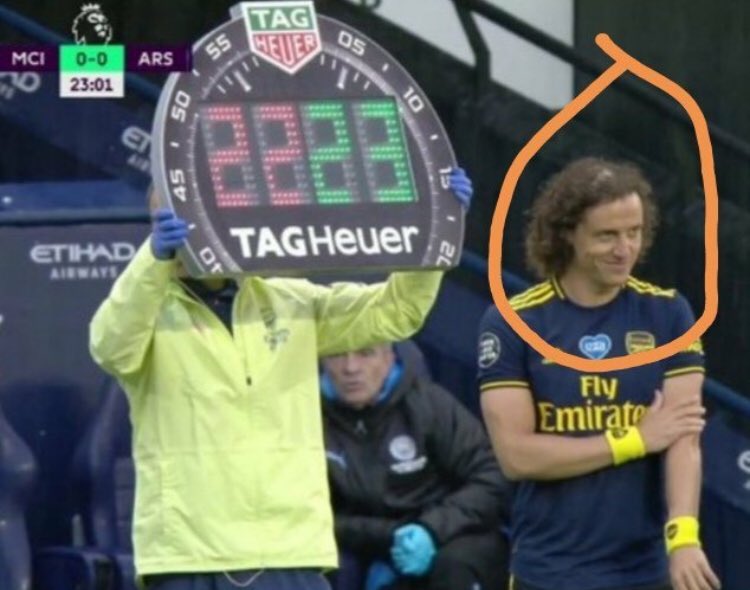 On Wednesday night, to the frustration of Gunners fans, it was more of the latter for Luiz against Manchester City.
Luiz was left on the bench against City but was brought on in the 24th minute after Mari was taken off with an injury.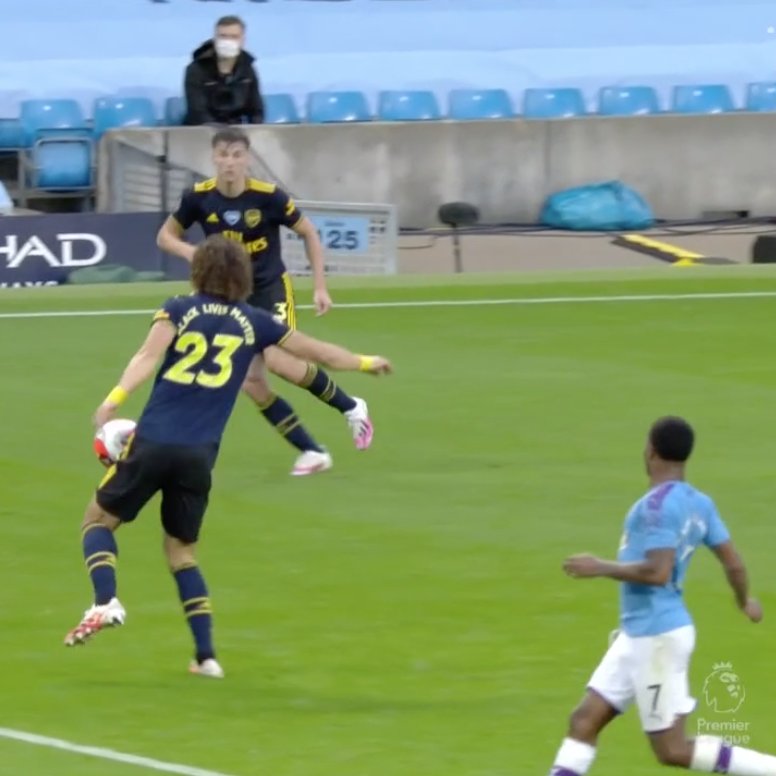 He ended up remaining on the pitch for 25 minutes, a cameo which convinced many Arsenal fans in hindsight that they might have been better served continuing with 10 players after Mari's injury.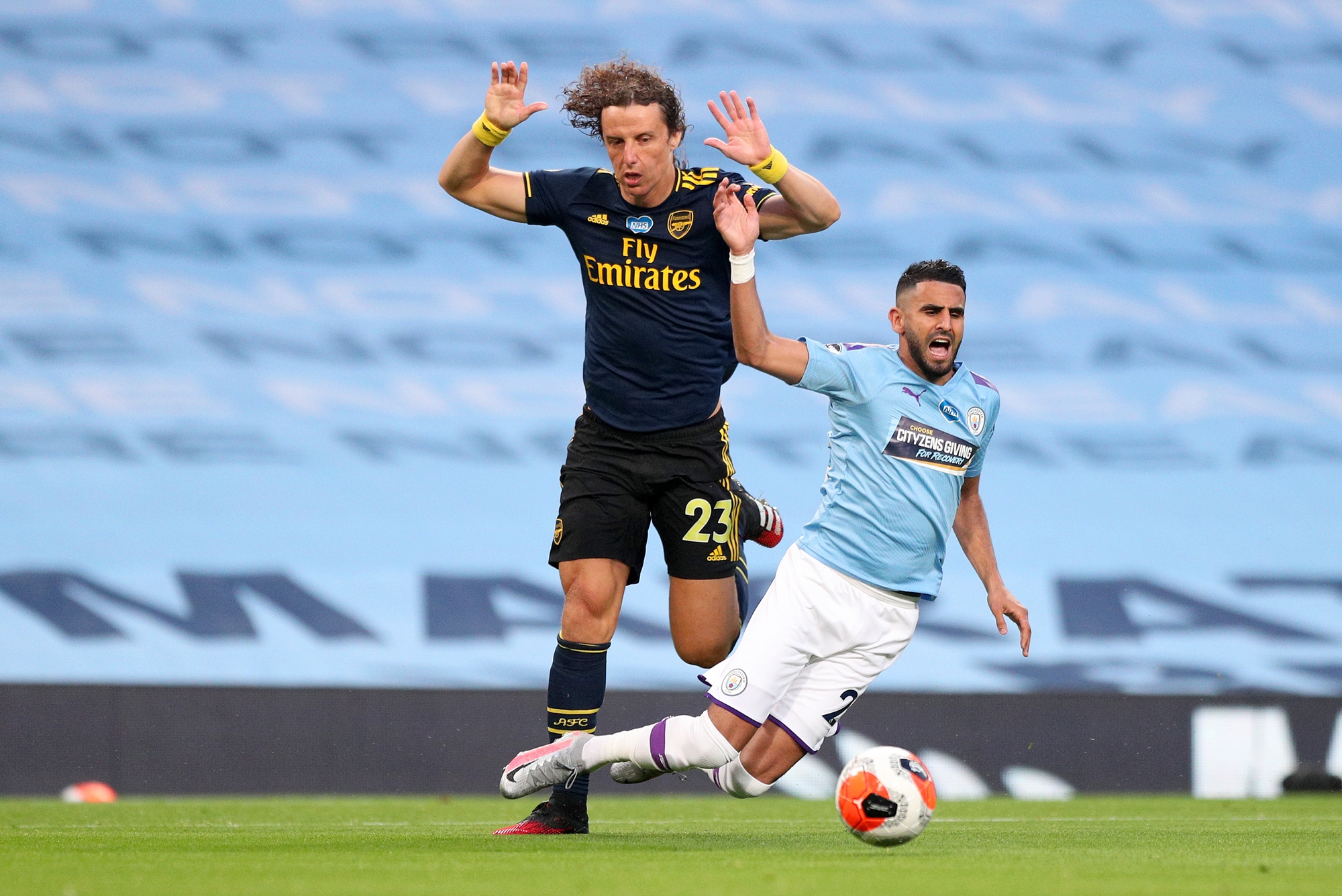 Right before the half-time break, Luiz failed to make what seemed like a routine clearance from Kevin De Bruyne's ball forward instead diverting the ball into Raheem Sterling's path, with the England forward finding the net.
Take a look at the mistake and the goal below:
Terminate that contract of Agent Luiz 😭😪. What is this surely???#MCIARS pic.twitter.com/LR5ZtLHwyV

— Múchiri Kibicho™ (@Itskibicho1) June 18, 2020
After the break, Luiz found himself on the wrong side of Riyad Mahrez with the Algerian sprinting into the box.
Luiz wrapped himself around the winger who went down, prompting referee Anthony Taylor to point to the spot.
To run salt into the already exposed wounds, he flashed a red card in Luiz's face ending his miserable 25-minute cameo.
Take a look at that sequence below
Red card for David Luiz for bringing down Mahrez…this guy a joke#MCIARS pic.twitter.com/LvedS6VkHa

— ياسر حسن 《♤♡◇♧》 (@_sheekan_styles) June 17, 2020
The penalty was scored by De Bruyne, with Man City going on to win 3-0 after Phil Foden added a late goal.
A longer video, spliced with a very exaggerated instrumental version of Toto's Africa was also posted on social media showing more details of Luiz's nightmarish evening.
David Luiz vs Man City – Chelsea's biggest regret?

— TC (@TheoCompz) June 18, 2020
Of course, social media hasn't been kind to the Brazilian who was signed from Chelsea last summer.
David Luiz Arsenal vs Man City 2019/20||Best Cb in the prem|| Next maldini??? pic.twitter.com/n8OL7v4kQN

— Memphis (@MemphisCapalot) June 17, 2020
Arsenal squad to David Luiz: "Come, We don forgive you, we no go beat you."

Luiz: pic.twitter.com/UPVpOeSq6O

— Man United in Pidgin (@ManUtdInPidgin) June 17, 2020
David Luiz was so bad that this is the first time I've seen a team "go up" to 10 men.

— John Bennett (@JohnBennettBBC) June 17, 2020
I'm not too angry at David Luiz. He's just being David Luiz. It is who he has always been.

But Arsenal absolutely knew that when they signed him.

— gunnerblog (@gunnerblog) June 17, 2020
Sometimes David Luiz is great and sometimes he plays like a dad who's joined in a five a side game at a leisure centre for his lads 16th birthday to make up the numbers but ends up knocking people over cos he's sick of being megged by teenagers.

— Andy Bush (@bushontheradio) June 18, 2020
Arsenal fans to David Luiz after waiting 3 months for football to be back…. #MCIARS pic.twitter.com/d8ZcuzNQ32

— Alec (@AlecOutHere) June 18, 2020
BREAKING: Arsenal are set to appeal the red card given to David Luiz.

They want the 3 match ban extended to 8.

— Ross FPL (@Ross_FPL) June 18, 2020
Sad but true 😰 Arsenal defence 😊, David Luiz is such a liability!!!#MCIARS pic.twitter.com/pkjhbzpGRk

— Uncle Mutundwe PhD (@SKigaani) June 18, 2020
To his credit, Luiz accepted responsibility for his side's loss.
"It's not the team's fault, it was my fault," he told Sky Sports after the match
In Gunners Company
2015 – David Luiz is the first player to be sent off, concede a penalty and commit an error leading to an opposition goal in a Premier League match since Carl Jenkinson for West Ham vs Bournemouth in August 2015. Hat-Trick. #MCIARS pic.twitter.com/zpLK6yDfxm

— OptaJoe (@OptaJoe) June 17, 2020