Ahead of the start of the 2020/2021 Premier League season, guest writer, Yaw Frempong Koduah-Sarpong, takes a look at what to expect from all 20 teams in the Premier League.
——————————————————————————————————————
ARSENAL
Is Arteta the man for the job?
The manner in which Mikel Arteta has handled the team since taking charge has been exceptional. The Spaniard has shown he is ready to play his own way whilst fixing pertaining issues in this Arsenal squad. Arsenal have improved their squad in defence but that is not enough for any club that wants to challenge the Top 6.
Arteta still has to fix problems in his midfield as well as add to the quality up front. Convincing Aubameyang to stay on will be a massive plus for Arteta. Tactically, he may need a Plan B besides always conceding possession when he faces the Top 6. Arteta has started instilling a winning mentality which could definitely offer Arsenal fans a glimmer of hope this season.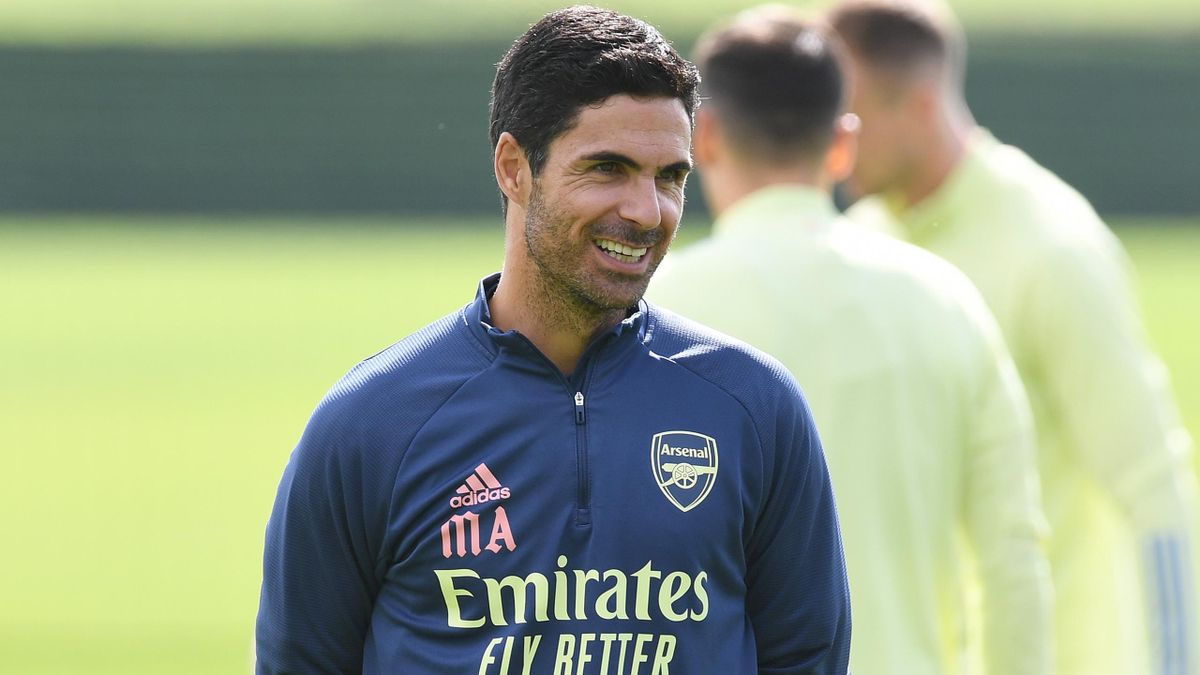 ASTON VILLA
Should Villa cash in Grealish or build the club around him?
Jack Grealish, fresh off an England National Team call up, will see his stock rise even further. Grealish single-handedly kept his boyhood club in the EPL. His goals and contributions in 19/20 season helped Villa's cause but Villa have a decision to make.
Will they proceed to another season hoping Grealish stars and keeps them up or they focus on getting other players to help share the load. At the start of the 19/20 season, Villa recruited heavily and as some failed to shine, some only managed to contribute to Villa's season when it mattered.
Dean Smith has it all to do and is on borrowed time. After investing poorly in the squad last summer, the club will be most likely weary of providing a heavy warchest in the transfer market. Villa need to get a striker in the mould of Callum Wilson or Josh King to ensure safety this time around as Wesley failed to deliver.
BRIGHTON
With attacking threat lacking, who can Potter sign?
The Brighton squad have been in good shape defensively and in the middle but a little light up front. For a team that scored 39 goals in 38 games, it is fair to say, they should be thanking their gods for staying up. Neal Maupay got 10 of those goals but that's Graham Potter's main concern.
He needs another striker to ensure the goals keep raining in. An improvement on 39 goals in the 20/21 season will most likely ensure safety for Brighton.
BURNLEY
Can Sean Dyche deliver European Football this season?
The late rally and consistency of The Clarets almost delivered European football last season. Sean Dyche would be proud of their effort owing to their obvious lack of funds and loss of some key players before the beginning of the PL Restart. Sean Dyche has a defensively solid team lacking in a little of flair and a trip to Vicarage Road or The Vitality can offer them some EPL standard players who fit in the Burnely jigsaw. Keeping hold of Nick Pope and Tarkowski are signs that Burnley are in it to make Europe this season.
CHELSEA
With so many signings, can Frank Lampard afford a slow start?
Chelsea got their transfer business done early and quick. As soon as the rumour mill got going, Chelsea almost always confirmed the capture of the player within days. Signing 4 or 5 new players is always difficult for any club. All but one of their confirmed signings have no experience of the English Premier League. Frank Lampard would be happy that some defensive frailties are being addressed with attacking threat also increased.
After the underwhelming performances of Alvaro Morata, Juan Sebastian Veron,, Andriy Shevchenko, to name a few, Chelsea and Frank Lampard would need to be wary of this big money signing effect.
As much as these new players are quality players in their own right, a slow start or inconsistent number of games will affect the tenor of Super Frank's stay at the club.
CRYSTAL PALACE
Should Palace cash in on Zaha and focus on new boy Eze?
For the past two summers, Wilfred Zaha seems to be heavily linked with a move away from Selhurt Park. It is time Crystal Palace take the opportunity to move him on and begin a new project. Zaha has been central to a lot of what Palace have done over the past two seasons. It has not yielded in outstanding performances or even the odd Cup Semi Final appearance.
The signing of Ezekiel Eze has come at a time Palace need it the most; a different creative force in the squad is welcome. Although unproven in the top flight, Eze has quality to light up the league and give Palace fans something to look forward to.
Having been the second most fouled player in the Championship, Eze would be useful for Palace as they would look to make the most from the set pieces.
And then there's Michy Batshuayi arriving on loan from Chelsea. His signing is expected to increase competition up front where they have largely relied on Jordan Ayew for goals. Now, that responsibility will be shared.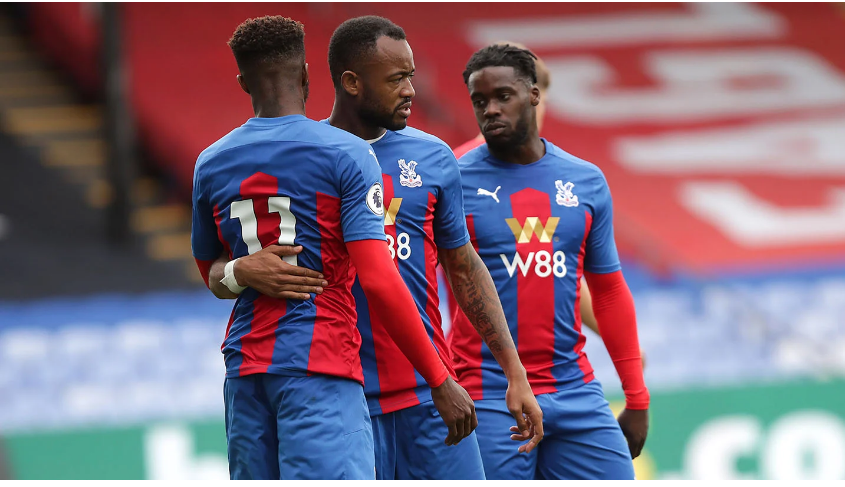 EVERTON
Will Carlo Ancelotti deliver a domestic trophy or European football?
Carlo Ancelotti has shown his class and mettle across different leagues over years. The blue side of Merseyside must be pinching themselves every day to have one of the most decorated club managers in the game at the helm of their affairs. Ancelotti has been one noted to push for greatness wherever he goes. He makes all the changes he needs to off the pitch to ensure the team delivers on the pitch.
On paper, Everton have an exciting young squad that can challenge the Top 6. Ancelotti needs to fix some problems in their backline and introduce different talent into their wing play to deliver a domestic trophy or European football. Another season like the last would see one of the greats of football management most likely walk away from the English Premier League again but this time, for good.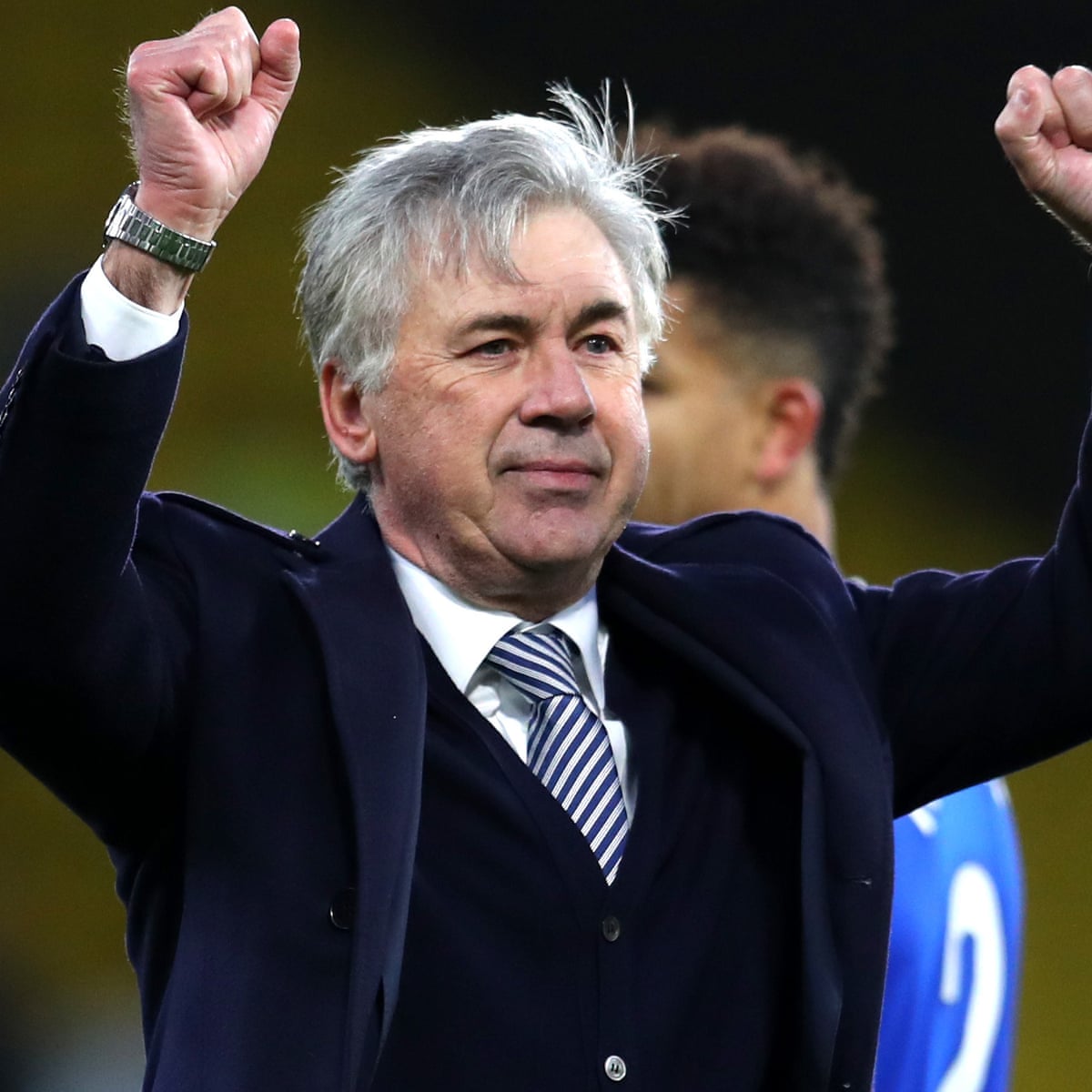 FULHAM
Can Scott Parker hack it in the EPL?
When Fulham were relegated in 2019/20, most expect Scott Parker to be out of a job. He went down to the Championship a novice but managed to get the necessary results to secure playoff football.  Scott Parker exhibited excellent reading of the game qualities as a player and has done same since he stepped into management. The temptation to buy a whole new squad for the upcoming season may be there as most of the current squad is lacking in top tier football experience. The necessary additions may be needed in defence and midfield to ensure a squad with depth for the season ahead. Aleksandr Mitrovic has shown his quality in the EPL and Championship and will be ready to make his mark this time around.
LEEDS
Will Marcelo Bielsa's eccentrics have a place in the EPL?
We have experience Sarri-Ball in the EPL, Ole-Ball and seems Leeds are set to bring Bielsa-Ball this season. Leeds United returned to the EPL in style as they played a high-press that instantly forced opposition players into a state of panic and very elaborate patterns of play to create goal scoring opportunities. Marcelo Bielsa has his troops playing football Mr Pep would be happy to see his own players playing. But the EPL has a way of humbling expansive football teams as Norwich found out last season so Bielsa will be need to keep his eccentrics in check if he wants to stay in the EPL beyond 2021.
LEICESTER CITY
Could we see more consistency and a bigger squad this season?
At the beginning of 2019/20 season, many Leicester fans were pessimistic of their chances having lost their star defender. Leicester City spent most of the season in the top 3 and even had an outside chance at the trophy. The feat of 2015 was not to be repeated as Brendan Rodger's men took their foots off the gas just after the turn of the year; recording on 4 wins in 18 games. An already thin squad couldn't afford losing a talisman such as James Vardy and it is a bonus as they have secured his services pretty much till he calls it a day on his career. A ran in the Europa League requires some investment into their squad if they are to make an impact domestically and in Europe.
LIVERPOOL
Can Liverpool repeat their feat with no new marquee signings?
Retaining the EPL title is harder than winning it and that's why only Sir Alex Ferguson, Jose Mourinho and Pep Guardiola have done it. Jurgen Klopp can achieve this. However, Klopp has ruled out spending any big money as his squad is good enough. This decision could prove costly in this campaign where other competitors are strengthening their squads at an alarming rate.
Pep Guardiola found out the hard way last season when he failed to fix his defence and it ultimately cost him the EPL title. Klopp has done a great job to keep his players hungry for success and may need to reassess his transfer stance over the next few weeks.
MANCHESTER CITY
Could Guardiola have a last Messi season with Man City?
Last season would be a season to forget for Pep Guardiola as he performed underwhelmingly in the domestic league. Pep has strengthened his team defensively with Nathan Ake to finally replace Vincent Kompany and added Ferran Torres to replace Leroy Sane (who is now at Bayern). UEFA will be keeping a keen eye on City's transfer business but Pep has to freshen his ageing squad regardless.
With Pep's current contract possibly ending in 2021, he would not want to leave the EPL on a sour note. There's the little opportunity to sign an Argentine midfielder from Barcelona. This signing would change the dynamics for Man City as they can make up ground on Liverpool in footballing terms and catch up with Man Utd in commercial terms.
MANCHESTER UNITED
Will Ole last the season?
Man Utd, since 2013, have been the club lost in direction and in transfer policy. In the past transfer windows, they have made some commendable signings albeit very pricey. In terms of style of play, Man Utd have been very inconsistent and are still lacking a clear identity. Ole Gunnar Solskjaer showed signs of consistency immediately after the Corona enforced suspension on football was lifted.
This was short lived as the oomph Utd started the restart with dwindled soon after. Man Utd seem to know what their problems are but are slow about getting the business done and this could definitely affect the long term prospects of Ole. Another 3rd place finish would be incredible and should keep Solskjaer in the job a little longer but he needs to reinforce his defence, midfield and striking department.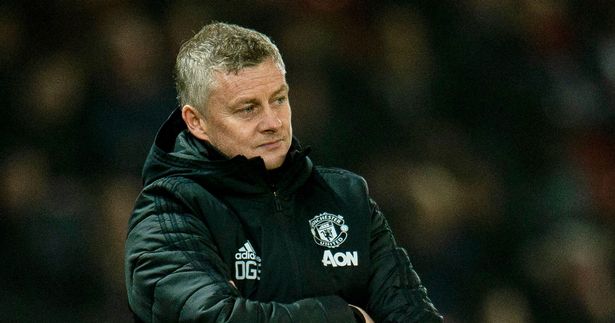 NEWCASTLE UNITED
No new owners, where do Newcastle go from here? 
Toon Army was buzzing with excitement as a new owner was in the horizon for their beloved team. The takeover fell through and now they are stuck with Mike Ashley; who's uninterested in the club or making any investments in the club. Steve Bruce has it all to do as he actually made the most out of nothing with a very thin squad. Another season with a lack of investment will only push Newcastle back into the Championship.
SHEFFIELD UNITED
Can the blades go ever further and Wilder?
The EPL benefitted from a different approach to football as Chris Wilder showed last season. With an ability to turn defence into attack as quickly as possible, Wilder's men brought a breath of fresh air to the league but drifted out of the European spots just after the lockdown. The 19/20 squad was decent for a newly promoted side but has to be strengthened if Chris Wilder wants to continue with his gung-ho approach of attack to secure European football or even approach games as wildly as possible.
SOUTHAMPTON
Will the Austrain Klopp make a mark on EPL?
Losing 9-0 to any club could destroy the confidence in any squad. Hasenhüttl managed to string a number of surprise results after encouraging his squad to stay focused. Hasenhüttl has a similarly infectious personality and attractive style of football as Jurgen Klopp and pulled off a miraculous escape. If Ralph stays, Southampton could become more than a feeder club for the Top 6 and challenge the Top 6.
SPURS
All or Nothing kind of season in wait for Mourinho?
Mourinho finally gets to have a full pre-season with this Spurs squad. He has the opportunity to look into the transfer market and strengthen the squad if he needs to. Jose has a fully fit Harry Kane who will most likely be considering his options if he cannot secure silverware this upcoming season.
Jose will go all out to prevent Harry from leaving as he has started his revolution to get Kane firing on all cylinders again. Addition of Matt Doherty will add some defensive steel and attacking threat to the right side of Spur's defence. This season will be one to watch for Spurs as they need to secure a trophy at all costs.
WEST BROM
Will Baggies and Bilic have an unhappy return to EPL?
West Brom have been out of the EPL for a while and seems a lot has changed about the club with their ownership trying to secure EPL standard players to secure their safety. The likes of Livermore, Gibbs, Robson-Kanu, Bartley and Austin will be looking forward to playing in the Top Tier again whilst doing everything in their power to stay. Slaven Bilic will be looking to finally make a statement after his stay at West Ham was cut short even though he left the team with a record of 1.33 points per PL game, which was the best of any previous West Ham manager.
WEST HAM UNITED
David Moyes cannot afford to fail again, is this his last chance?
David Moyes proved his mettle as a top coach at Everton with the consistent performances in the league and the odd European exploit. His stays at Real Sociedad, Sunderland and his initial West Ham stay were his worse performances as a manager with Win% of 28.57%, 18.60% and 29.03% respectively.
David Moyes got the results that mattered and it kept the Hammers up in the EPL but this season he has no excuse as he has the benefit of a full preseason. He has to show the likes of Felipe Anderson, Yarmolenko and Wilshere the door and strengthen the club in the right positions. If Moyes wants to be considered for a big job again, he has to get this season right or he can become another Alan Pardew or Sam Allardyce.
WOLVES
Will Wolves keep hold of their best players?
Wolves suffered a dip in form towards the end of the season and having an eye on the Europa League could have been a reason why. This season, they can fully focus on securing European football but to do this, they need to keep hold of their best players. If Nuno Espirito Santo (NES) can convince Jiminezm Toure, Neves and Jota to stay, Wolves can have the same impact the had when they returned from the Championship. Attracting players could still be a challenge but the Portuguese connection can give NES, the calibre of players he needs from Jorge Mendes' pool of talent he manages.