Alvaro Gonzalez has been the subject of infamy after he was accused by Brazilian, Neymar of racial abuse during PSG's match against Marseille.
While Gonzalez is adamant that he didn't racially abuse Neymar, the PSG star, who was sent off for his response, insists that his claims are factual.
However, this isn't the first time Gonzalez has exchanged words a star on the pitch, as he had an encounter with Barcelona forward, Lionel Messi, although that ended more jovially.
---
More from Citi Sports
Citi Sports Reporters predict Premier League winners, Top 4
---
Gonzalez revealed in an interview with RMC that his attempt to make fun of Messi, while he was playing in La Liga at Espanyol, backfired badly.
"It was a period where we had three consecutive derbies between Espanyol and Barcelona. Matches of great intensity," Gonzalez said.
"We used to banter each other back and forth. I said to him: 'You are really small, minuscule.' He looks at me and responds: 'You, you are really bad at football."
Gonzalez said he didn't take the exchange badly and neither did Messi, but he did have the final word, saying: "Yes, we are both right."
"We laughed together and this story brought about a lot of smiles in Spain," he said.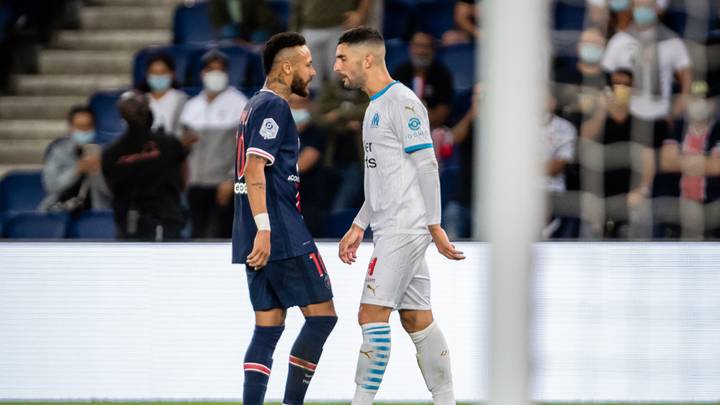 His recent encounter with Neymar, however, won't be so easy to shake as racism is a major issue that the various football bodies are desperate to stamp out.
Marseille's 1-0 win over PSG was marred by the scenes at the end of the game, which saw five players, including Neymar, sent off.
The lowest point was Gonzalez's encounter with Neymar, with the Brazilian hitting out at his opponent, before telling officials he had been racially abused as he walked off the pitch.
The Marseille player denied Neymar's accusations, instead, calling the Brazilian a "bad loser".
Neymar maintained that he had been racially abused, although he added that he acted like a fool with his reaction at the end of the match.