32 golfers are set to go head to head later this year for the top prize in the annual Gold Fields/PGA Golf Tournament.
This year's tournament, which is set to take place from November 25 to 28, is the 7th in its history.
Due to the COVID-19 pandemic, qualifiers were held across the various golf clubs in the country with 30 golfers making it through to the final event.
58 golfers competed at the various qualifying competitions held from September 14 to 24, with 11 making it through from the Achimota Golf Club, nine from the Tema and Celebrity, five from Kumasi and Obuasi and five from the Western clubs.
Two other Ghanaians made it through to the tournament after progressing from their qualifying event in the United Kingdom.
Travel restrictions and COVID-19 considerations forced the organisers to limit the 2020 event to only Ghanaian nationals, meaning last year's winner Christopher Francis will have to settle for an automatic place at next year's tournament instead.
The organisers have also opted to maintain the GH¢40,000 cash prize for the regulars and GH¢9,000 for the seniors.
Each of the finalists will walk away with a part of the GH¢167,000 prize pool.
The Executive Vice President and Head of Gold Fields West Africa, Alfred Baku, has assured that the company is committed to observing the necessary COVID-19 protocols to ensure the safety of all the participants.
"Absolutely," he responded, when asked whether all the participants would be tested.
"At Gold Fields, safety is our number one priority. We believe we should support the government in their fight against COVID-19."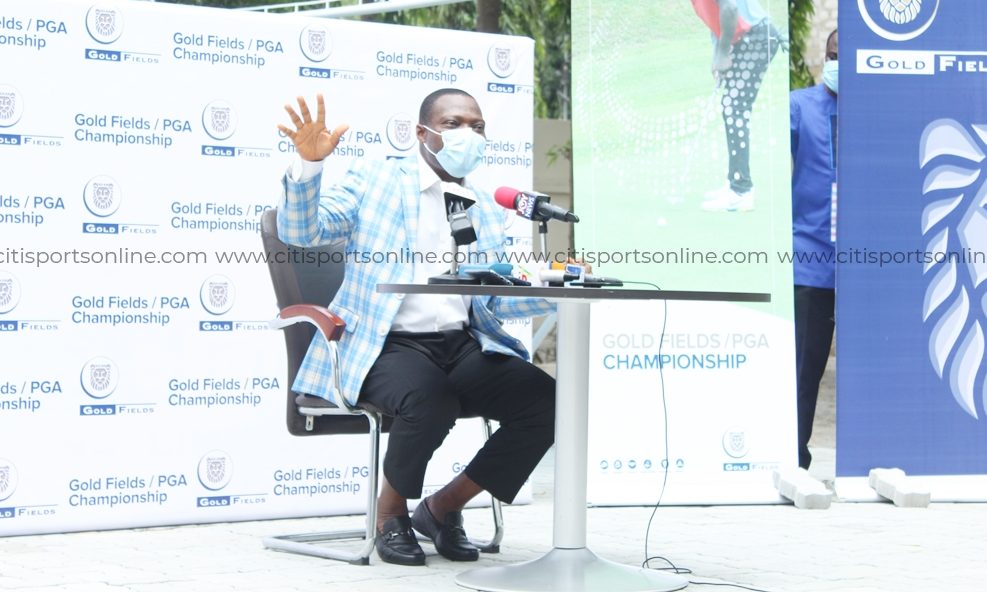 He revealed that the company had procured PCR machines that will be used to test participants, caddies and persons from the media before they compete in the tournament.
"As part of our measures, we have isolation centres at both of our operation centres and medical staff who will cater for any persons who unfortunately test positive."
Five senior executives from Gold Fields, some special guests and eight female golfers will also participate in the amateur competition.
Mr Baku believes golf does not get the attention it deserves in Ghana despite an enormous talent pool, which is the reason Gold Fields has invested so much into the sport.
"The game of golf hasn't been given the needed support but we'eve got huge talent across the country. The only way we are going to bring these talents up is to support the game. That is why we are investing so much in it," he said.
"Following our involvement, we have seen some of our golfers – Vincent Torgah and Kojo Barnni – competing at higher levels."