Former Roma captain Francesco Totti has visited a fan of the Italian club who awoke from a coma after being played a video from the legend.
19-year-old Ilenia Matilli was hospitalised when the car she and her friends were travelling home in, crashed into a tree.
She was flown in an air ambulance to Gemelli hospital in Rome immediately after the crash.
Ilenia suffered head trauma which put her in the coma for nine months, although her friend, Martina Oro, who was driving the car, died at the scene.
According to Repubblica, Ilenia's parents, aware of her Roma leanings, would constantly play the club's anthem to her.
Roma fan wakes up from a coma after being played a video message from Francesco Totti https://t.co/Ix5ZtcOvdb

— James Horncastle (@JamesHorncastle) September 24, 2020
And miraculously, after hearing the words from Totti, she finally woke up, to the extreme joy of her parents.
"Ilenia don't give up, you'll do it, we're all with you," Totti said in his message.
Her overjoyed parents thanked Totti for triggering one of the happiest moments of their lives.
"Your fantastic voice, combined with the passion, the love that Ilenia has always had for Roma, have favoured her awakening, the return of her smile so contagious that you can not do without, to its eyes full of light and joy," they were quoted as having said.
"We look forward to seeing you, Ilenia is waiting for you."
Despite being a lifelong Roma fan, Ilenia played for Lazio women before the incident.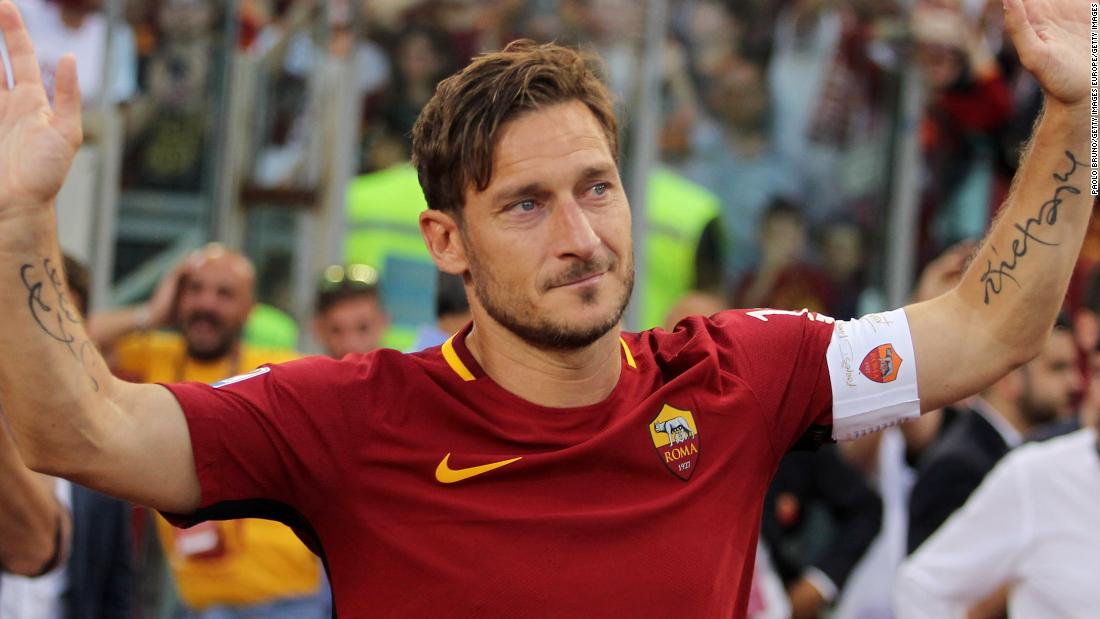 Totti visited Ilenia, who still can't yet speak but understands gestures, in the hospital on Monday.
He posed for pictures with her and signed her Roma jersey, which, of course, had Totti's name on the back.
Watch Totti's get well message to Ilenia below: 
Francesco Totti's message to car crash victim, Lazio women's footballer Ilenia Matilli:
"Don't give up, you'll do it, we are all with you."

The Roma fan woke up on Monday after a 9-month coma upon hearing his voice #ForzaRoma pic.twitter.com/QhZKwDNhoY

— ST Sports Desk (@STsportsdesk) September 28, 2020
Watch the video of Totti's visit below:
AS Roma legend Francesco Totti visits fan Ilenia Matilli, who woke up after hearing his get-well message

[Video: CNN Sport] #CitiSports pic.twitter.com/l27OZ4sAYW

— Citi Sports (@CitiSportsGHA) September 30, 2020