Thomas Partey had a difficult first Premier League start on Sunday as Arsenal lost 1-0 to Leicester City.
The Ghanaian midfielder, who made a high-profile move to the Gunners from Atlético Madrid enjoyed a brilliant full debut for the club, bossing the midfield in Arsenal's win over Rapid Vienna in the Europa League.
There had been huge anticipation ahead of what was expected to be Partey's first Premier League start against Leicester, which only intensified after he was named in Mikel Arteta's starting line-up.
He became the 26th Ghanaian to make an appearance in the Premier League and the third to start for the Gunners.
It wasn't, however, the fairytale start that many had envisioned with Partey enduring a tough evening personally, aside from the loss.
The first half was one to forget for the Ghanaian, as he was dribbled past more than any other players and ended the half with zero interceptions, zero shots and zero tackles.
So how does it compare to the starts made by the other Ghanaian players for Arsenal in the Premier League?
Quincy Owusu-Abeyie
The pacy winger made his first start for Arsenal in the Premier League against Portsmouth on March 5, 2005.
Owusu-Abeyie played 74 minutes up front with Thierry Henry before he was replaced by Robin van Persie.
Arsenal picked up a comfortable 3-0 win, with Henry scoring a hat-trick.
"When I made my first Premier League start, against Portsmouth in 2005, I started that game with Thierry Henry up front," Owusu-Abeyie has since said about his debut.
"I remember before the game Thierry was like, 'Quincy, put your iPod on!' – it was a good feeling, and nice that they allowed me to do that. I was just a kid, you know? He didn't have to do that," he added.
Emmanuel Frimpong
Emmanuel Frimpong had a very eventful first start for Arsenal back in 2011.
Having made a five-minute cameo in his Premier League debut against Portsmouth a week earlier, Frimpong was handed his first start against Liverpool.
It took him only eight minutes to get a yellow card. Frimpong was actually very impressive after that early setback; making four tackles, four interceptions, and one clearance in the game.
He also completed two dribbles, the third-most in a game that included Theo Walcott and Andriy Arshavin. Frimpong completed 82% of his 45 passes, including all two of his long balls.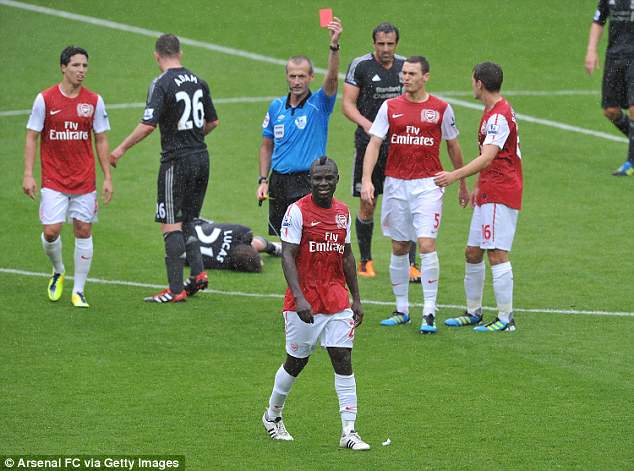 It ended in tears however as Frimpong received his second yellow card in the 70th minute – Liverpool scored the opener eight minutes later. Substitute, Luis Suarez added a second in injury time.
Thomas Partey
Partey's Man of the Match performance against Rapid Vienna had Arsenal fans chomping at their bits as they looked forward to another dominant showing in the Premier League, which never materialised.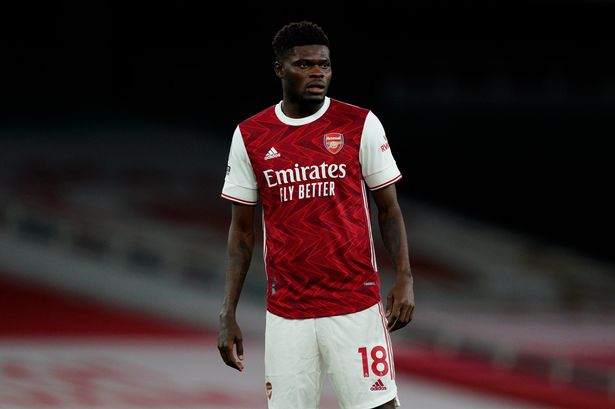 Despite completing 93% of his 54 passes, Partey did not attempt a single shot on goal in the entire match.
He also made a single tackle, had no interceptions or clearances and had two unsuccessful touches in the game.
Even though it might not have been the smoothest introduction to English football, there's no doubt that Thomas Partey has the quality to thrive in the Premier League.