NBA and Brooklyn Nets star, Kyrie Irving has donated sneakers to Mfantsipim School and Shama Senior High for winning the 2020 Sprite Ball Championship.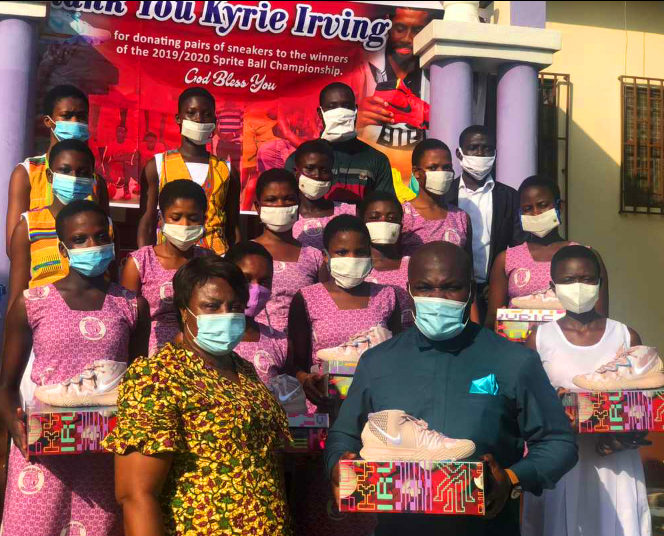 Mfantsipim School and Shama Senior High School received the sneakers for winning the 2019-2020 Sprite Ball Championship in the Boys and Girls divisions respectively.
Each player (12 in all) on the winning school's roster gets a pair of the "Kyrie Five" Nike sneakers; the gesture honours a promise the Brooklyn Nets Point Guard made in the aftermath of the annual high school basketball competition.
Mfantsipim has dominated the high school competition after winning five titles while Shama capped a brilliant run in recent years at the tournament by capturing its first-ever Sprite Ball title.