Manchester United star Marcus Rashford has earned the admiration of millions around the world for his efforts to secure free meals for underprivileged children in the UK.
His actions have even seen him awarded an MBE by Queen Elizabeth II.
However, away from his football and activism, Rashford enjoys a pretty decent life in his huge mansion.
Rashford, used to getting lots of public attention, didn't shy away from the cameras when BR Football visited his stunning home.
The very first thing the crew saw was a collection of most of Marcus Rashford's greatest achievements in his career so far.
The cabinet was filled with lots of memorabilia including his caps for England, Man of the Match awards and even his cover appearance on a FIFA game.
He also showed off his state-of-the-art kitchen, which he admitted he doesn't use, a shelf filled with mostly cheese for his girlfriend and his wine fridge filled nothing but coke cans, which the player admits he loves.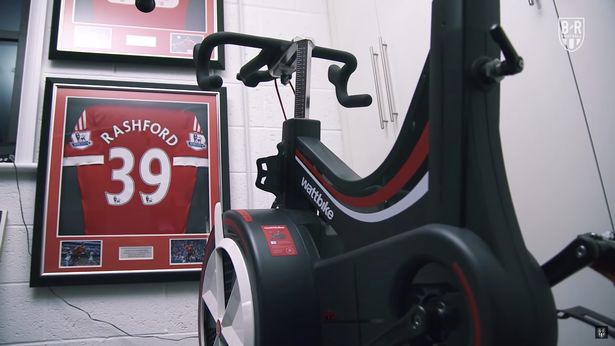 Take a look at the house in the video from BR Football: