A number of Ghana's top football stars have graced the world's best league over the years.
From Michael Essien to Tony Yeboah and Asamoah Gyan, some the nation's greatest ever players have flexed their muscles in the Premier League and largely attained success.
While some had short-lived careers in the top flight, others made England their second home, remaining there for years.
However, not many have been able to attain that magical 100 number and even made it halfway to a second century of matches.
In fact, only three Ghanaians have played over 150 games in the Premier League – Crystal Palace duo Jordan Ayew and Jeffery Schlupp and former Chelsea midfielder, Michael Essien. 
Arguably, Ghana's best-ever Premier League player, Michael Essien won two Premier League titles at Chelsea and made 168 appearances for the Blues.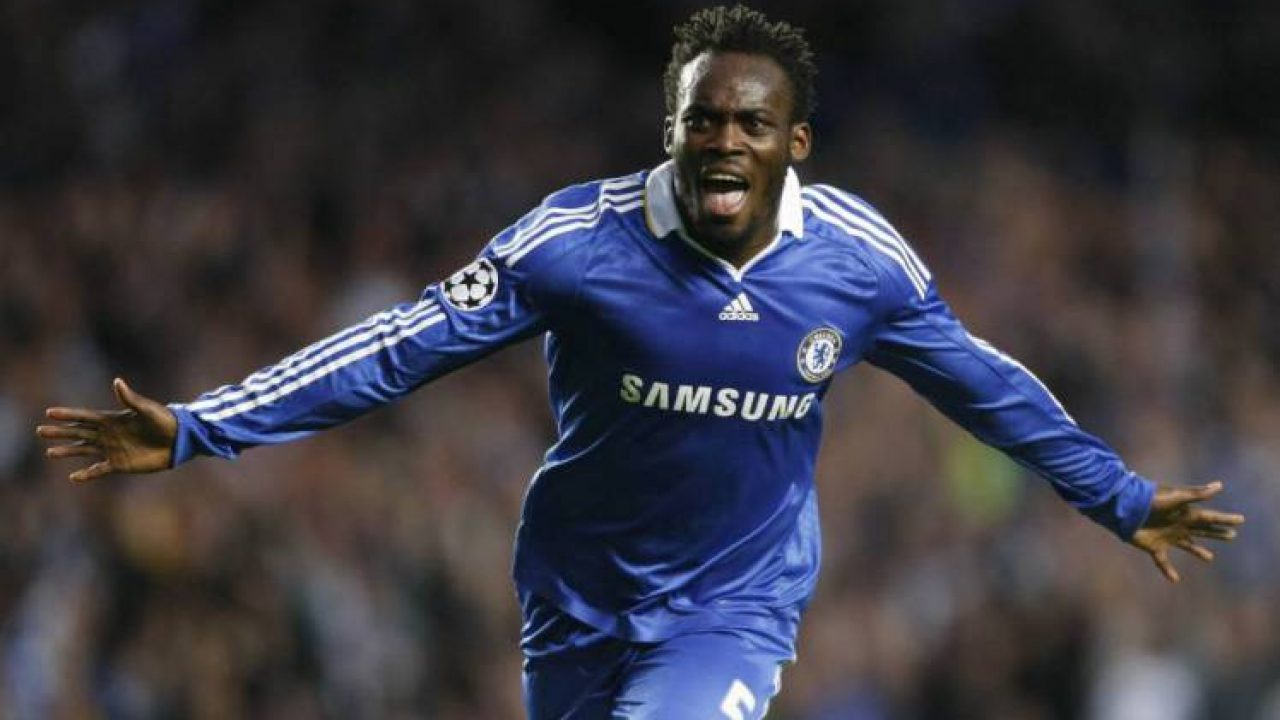 He scored some important goals as well; 17 of them, in fact, and provided 10 assists.
Ghana's top scorer in Premier League history, Jordan Ayew has played for three different clubs – Aston Villa, Swansea and Crystal Palace.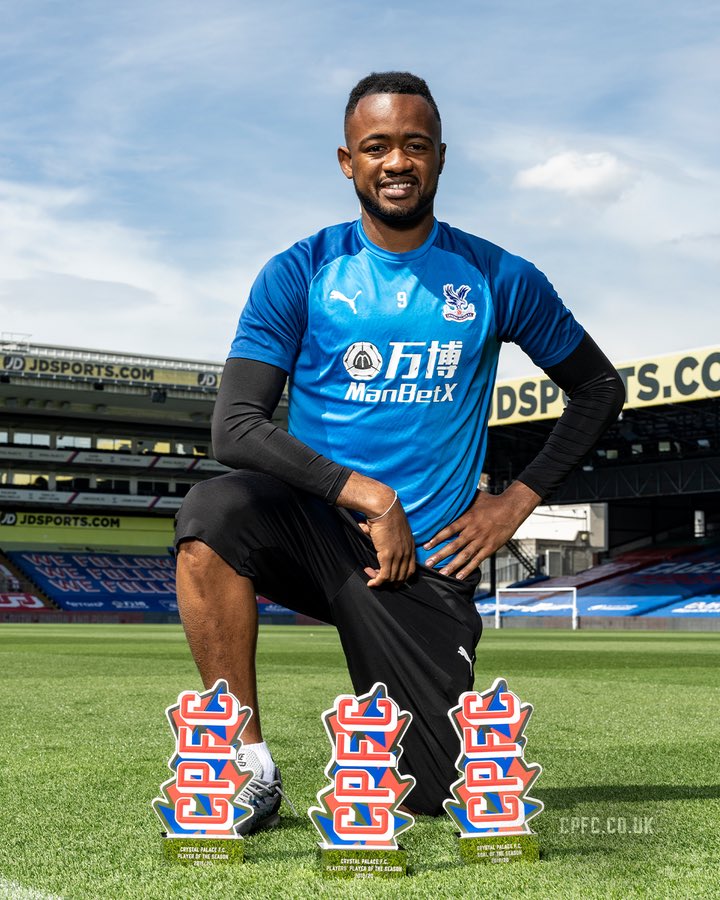 He played for Villa 30 times, 50 times for Swansea and 74 times for Crystal Palace so far. He has played 154 times, netted 26 goals and assisted 11 more for his teammates in the Premier League.
Only one other player has made over 100 appearances in the Premier League – Ayew's teammate at Crystal Palace, Jeffrey Schlupp.
Another member of Leicester's Premier League-winning side, Schlupp played 60 times for the Foxes before making a move to Crystal Palace.
He's appeared in over 100 matches for the Eagles since joining them. In total, he's scored 13 goals and provided 8 assists.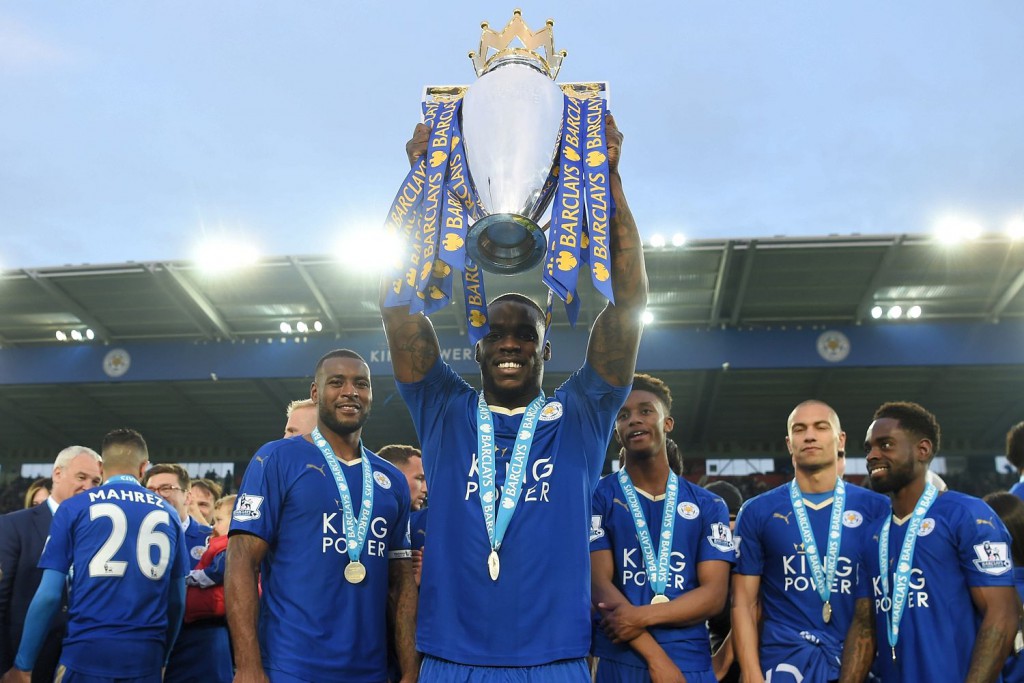 Other Ghanaians have made a significant number of appearances in the Premier League.
Below is a list of all the other Ghanaians who have played in the English top flight.
Thomas Partey (Midfielder – Arsenal – 9 apps – 0 goals – 1 assist)
Partey made the move from Atletico Madrid to North London in the summer.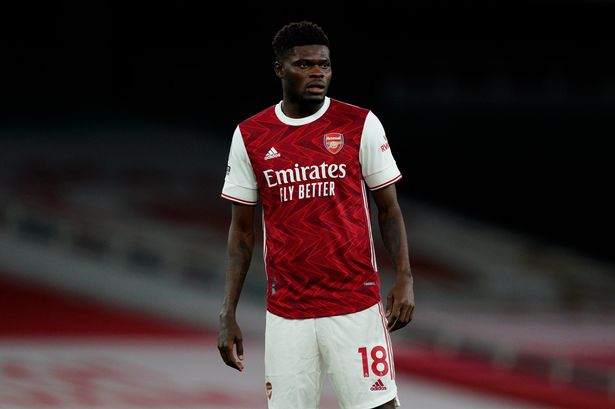 Despite an injury-blighted campaign so far, he has been able to make nine appearances for the Gunners, including against Man United las Saturday and contributed one assist.
Daniel Amartey (Defender – Leicester City – 50 apps – 1 goal – 1 assist)
Despite having an injury-blighted career at Leicester City, Daniel Amartey is a Premier League winner and has made 50 English top-flight appearances.
He's also scored once and provided one assist.
Christian Atsu (Midfielder – Chelsea/Everton/Bournemouth/Newcastle – 80 apps – 3 goals – 6 assists
Christian Atsu never played for the first Premier League club he signed for – Chelsea – but he did make five loan appearances for Everton.
Since Newcastle were promoted to the top-flight, he has played 75 times for the Magpies
Andre Ayew (Forward – Swansea/West Ham – 89 appearances – 21 goals – 9 assists)
Andre Ayew's two spells at Swansea in the Premier League saw him play 46 matches for the Welsh team.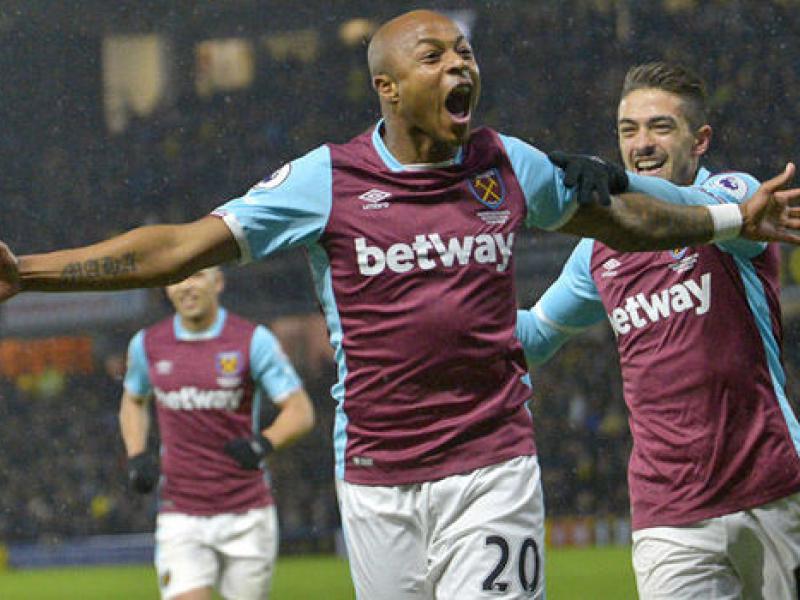 After he moved to West Ham, he played 43 times. He scored 21 goals for the two clubs and provided nine assists.
Asamoah Gyan (Forward – Sunderland – 34 apps – 10 goals – 4 assists)
Asamoah Gyan scored 10 goals in one full season in the Premier League; he made 31 appearances that season.
In the next campaign, he played three matches before heading to the UAE.
Quincy Owusu-Abeyie (Midfielder – Arsenal/Portsmouth – 15 apps – 0 goals)
Former Black Stars winger, Quincy Owusu-Abeyie played five times for Arsenal, and then 10 times for Portsmouth.
Abdul Baba Rahman (Defender – Chelsea – 15 apps – 0 goals – 1 assist)
Baba Rahman might have spent more time away on loan than he has at Chelsea but his Blues career started promisingly.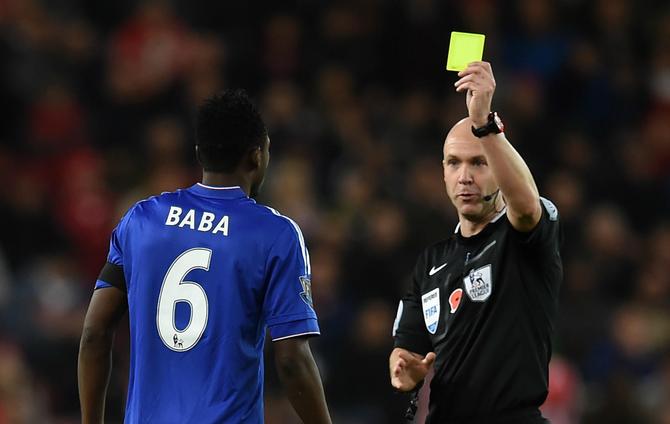 He played 15 times in his first season at the club (2015/2016 season), providing one assist.
Anthony Yeboah (Forward – Leeds Utd – 47 apps – 24 goals – 3 assists)
Ghana's top goalscorer in the Premier League until last season, Anthony Yeboah played for Leeds Utd for two-and-a-half seasons from the 1994/95 season to the 1996/97 campaign.
He played 47 times, scored 24 goals and provided three assists.
John Painstil (Defender – West Ham/Fulham – 94 apps – 0 goals – 2 assists)
Paintsil played 19 times over two seasons for West Ham before moving to Fulham ahead of the 2008/09 season.
He eventually made 75 appearances for the West London side.
Derek Boateng (Midfielder – Fulham – 3 apps – 0 goals)
Derek Boateng played three times for Fulham in the 2013/2014 season, his only appearances in the English top-flight.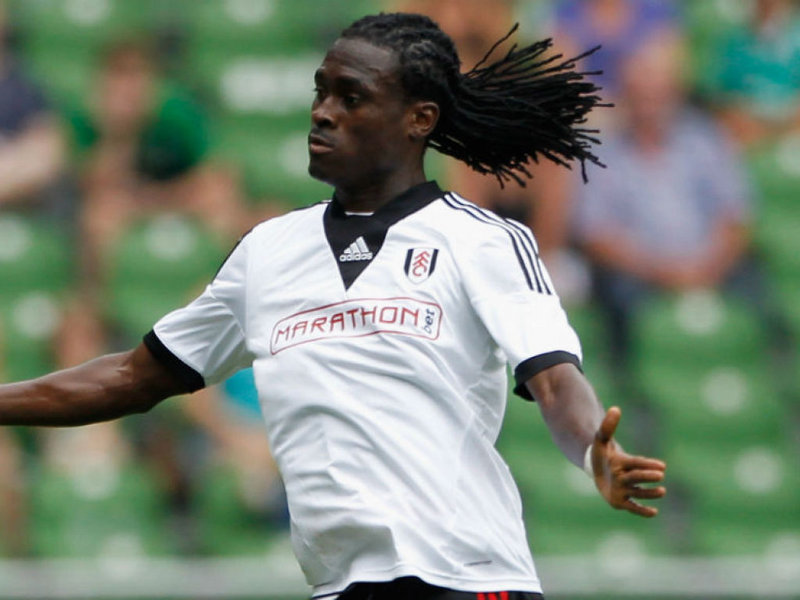 Kevin-Prince Boateng (Midfielder – Tottenham/Portsmouth – 36 apps – 3 goals – 2 assists)
KPB's 36 Premier League appearances came for Tottenham, where he played 14 times, and for Portsmouth, where he made 22 appearances.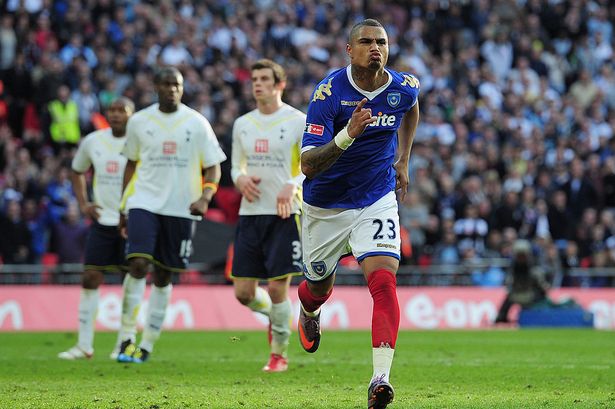 He also finished with three goals and two assists.
Sulley Muntari (Midfielder – Portsmouth/Sunderland – 38 apps – 5 goals – 5 assists) 
Muntari played 29 times for Portsmouth before returning in the 2010/11 season, where he played nine times for Sunderland.
He scored five goals and provided five assists in his time in the Premier League.
John Mensah (Defender – Sunderland – 34 apps – 1 goal – 1 assist)
John Mensah spent two seasons at on loan at Sunderland where he made 34 appearances.
He scored one goal and assisted another in his time at the club.
Junior Agogo (Forward – Sheffield Wednesday – 2 apps – 0 goals)
Agogo played twice for Sheffield Wednesday in the Premier League; once in the 1997/98 season and once more in the next season. 
Emmanuel Frimpong – (Midfielder – Arsenal/Wolves/Fulham – 17 apps – 0 goals – 2 assists)
Emmanuel Frimpong played six times for Arsenal and Fulham in the Premier League, either side of his 10 games for Wolves.
He played 24 minutes for the Black Stars in a 4-0 win over Sudan in 2013 and was on the bench when Ghana thrashed Egypt 6-1.
Elvis Hammond – (Forward – Fulham – 11 apps – 0 goals)
Elvis Hammond played 11 times for West London club, Fulham between the 2001/02 and the 2005/06 seasons.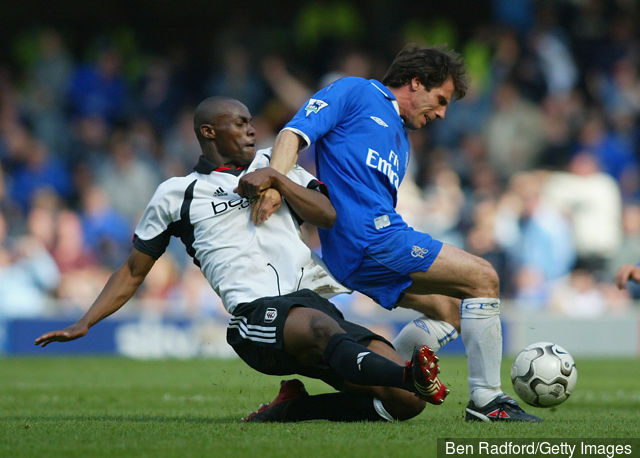 He made one appearance for the Black Stars; a friendly match against Mexico in 2006.
Richard Kingson (Goalkeeper – Birmingham City/Wigan/Blackpool – 25 apps – 3 clean sheets – 92 saves)
Former Black Stars number one, Richard Kingson made his Premier League bow for Birmingham City.
After one appearance for the Latics, he made four for Wigan and then 20 for Blackpool.  He kept three clean-sheets and made 92 saves in total.
Nii Odartey Lamptey (Forward – Aston Villa/ Coventry City – 12 apps – 0 goals)
Odartey Lamptey had an unsuccessful time in England compared to the rest of his career.
He played only six times for Aston Villa in the 1994/95 season and six times for Coventry City the next season.
Alex Nyarko (Midfielder – Everton – 33 apps – 1 goal)
Alex Nyarko played for Everton in the Premier League 33 times,  from the 2000/01 to the 2003/04 season. He scored one goal, in his first season in the English top-flight.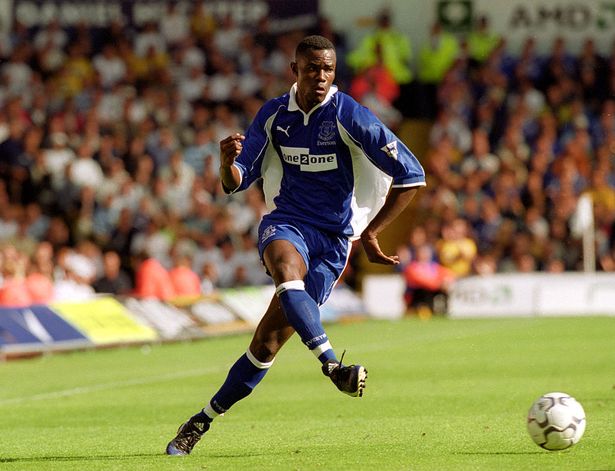 Nyarko also made 44 appearances for the Black Stars.
Lloyd Sam (Midfielder – Charlton Athletic – 10 apps/ 0 goals)
Lyod Sam made 10 Premier League appearances for Charlton Athletic in the mid-2000s. The midfielder, however, did not score a Premier League goal until he left following the 2006/07 season.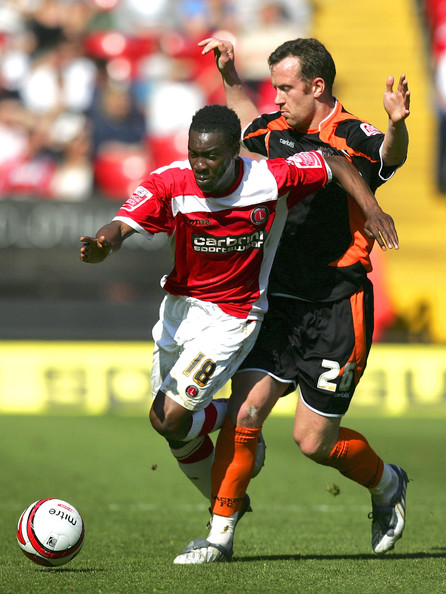 He earned one cap for the Black Stars in 2015.
Malik Buari – (Midfielder – Fulham – 3 apps – 0 goals)
Malik Buari spent only two seasons at Fulham and made three appearances.
He never played for the Black Stars.
Joseph Dodoo (Forward –  Leicester City  – 1 appearance – 0 goals)
Joseph Dodoo made one appearance for Leicester City in the Premier League, in their famous 2015/16 title-winning season.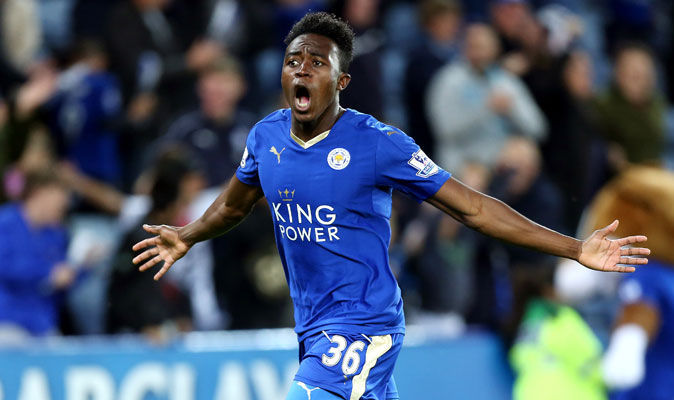 Having been born in Kumasi, Dodoo was eligible to play for either England and Ghana. He played once for England's youth side but didn't play for either country's senior team.
Patrick Agyemang (Foward – QPR – 2 apps – 0 goals)
Patrick Agyemang played twice for Queens Park Rangers in the 2011/12 season.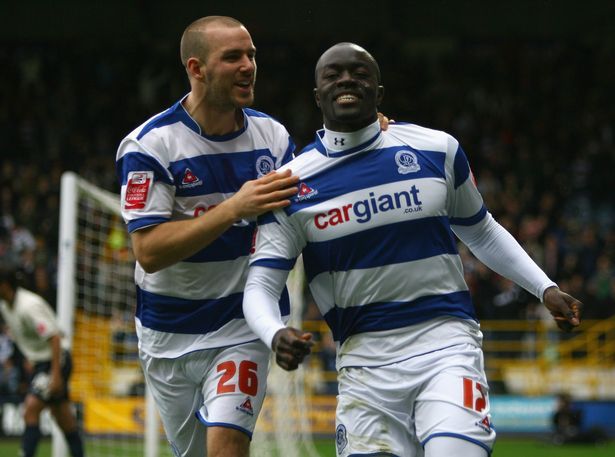 Albert Adomah (Midfielder – Middlesbrough/Aston Villa – 2 apps – 0  goals)
Adomah has been in the Premier League with two different clubs; Middlesbrough and Aston Villa, but only played twice in the competition for the former.