Chelsea's new manager, Thomas Tuchel picked up his first win in charge this weekend following a dominant performance over Burnley.
The Blues took the lead in the first half when captain Cesar Azpilicueta fired home just before the break. Marcos Alonso sealed the three points in the second half with a fantastic strike.
Following a goalless draw against Wolves in midweek, Chelsea were desperate to get back amongst the goals over the weekend.
Azpilicueta's opening goal drew a huge sigh of relief from the Blues who, up until then, were struggling to break down a stubborn Burnley side.
Given how important that first strike turned out to be, we decided to take a look at the players who broke the Premier League deadlock for all Chelsea managers since the beginning of the 'golden age' for the club; Jose Mourinho's first spell in charge.
The list features Blues bosses who took charge of more than one game during that period so Ray Wilkins and Steve Holland don't make it in.
Jose Mourinho (I)
Mourinho's first game in charge at Chelsea was a huge one. The Blues faced Manchester United at Stamford Bridge on the opening day of the 2004/05 Premier League season.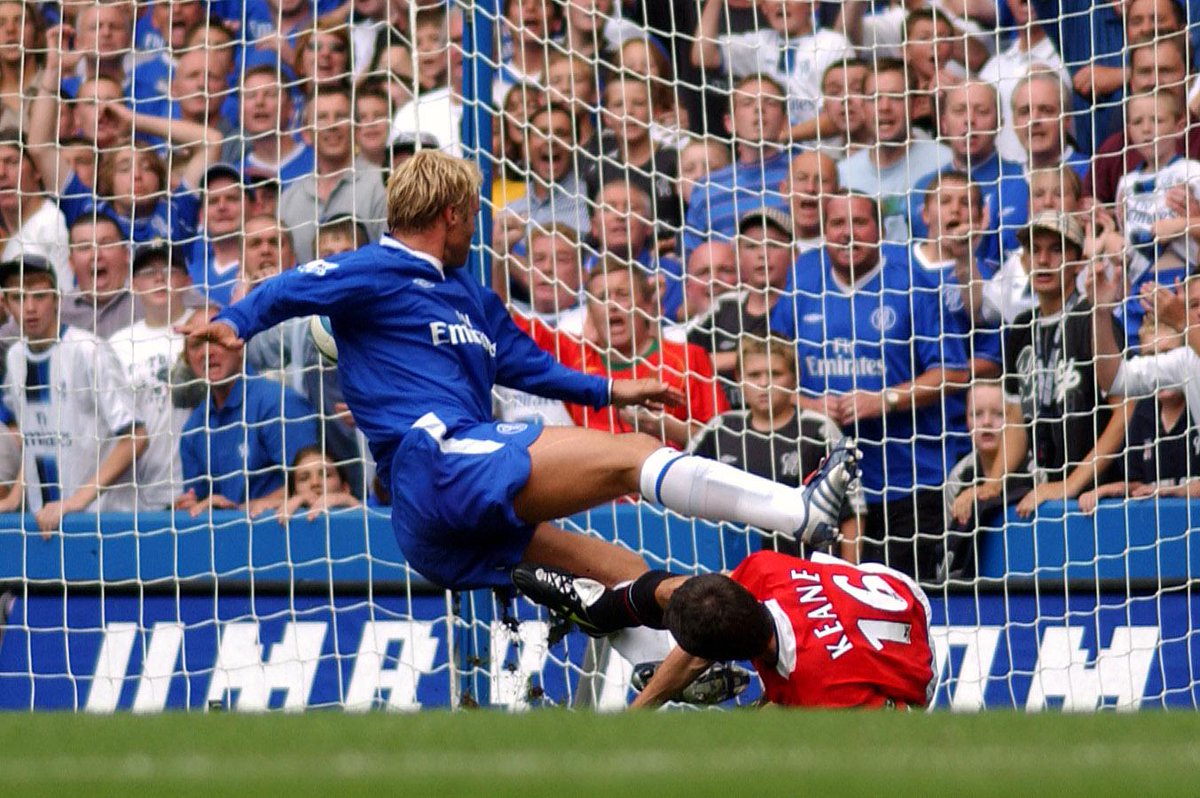 The match was ultimately decided by an Eidur Gudjohnsen goal in the 15th minute.
Avram Grant
After Mourinho's sacking in 2007, Sporting Director, Avram Grant took charge of the Blues. He lost his first Premier League match 2-0 against Man United. His first goal in charge was scored by Scott Sinclair in a 4-0 win in the EFL Cup third round against Hull City.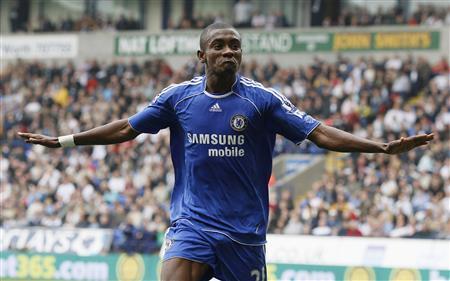 The Blues then drew blanks again in the league in a 0-0 draw with Fulham. Joe Cole scored Grant's first goal in the Champions League, the equaliser in a 2-1 win at Valencia. His first Premier League goal was eventually netted by Salomon Kalou in a 1-0 win at Bolton.
Luiz Felipe Scolari 
In 2008, Luiz Felipe Scolari took charge of Chelsea and managed 36 games.
His first match was a 4-0 win over Portsmouth with Joe Cole opening the scoring for the Blues.
Guus Hiddink (I)
Hiddink took charge of 22 Chelsea matches from February 2009 after Scolari was let go. He lost just one match in charge of the Blues, with his reign starting with a 1-0 win at Aston Villa.
The game's only goal was scored by Nicolas Anelka.
Carlo Ancelotti
Ancelotti was appointed Chelsea manager in 2009 and went on to manage 109 matches, winning the double in his first season.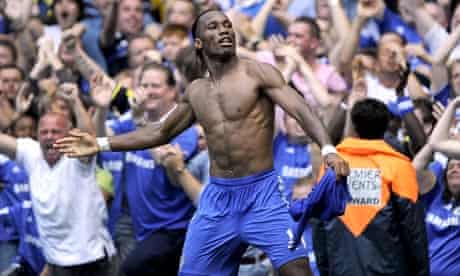 His reign began with a win on penalties over Man Utd in the Community Shield. Ricardo Carvalho scored Chelsea's first of that game with the match eventually ending 2-2. The Italian manager's first Premier League match in charge saw Chelsea beat Hull City 2-1, with Didier Drogba scoring both goals for the home side.
Andre Villas-Boas
Andre Villas-Boas' short-lived reign as Chelsea boss in 2011 started with a 0-0 draw away from home to Stoke City.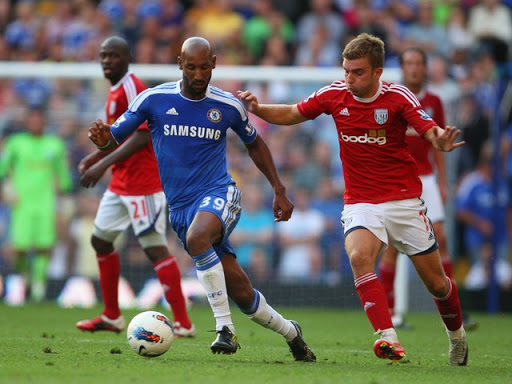 He picked up his first win in the second match, however, with Nicolas Anelka scoring an equaliser as Chelsea went on to beat West Brom 2-1.
Roberto Di Matteo
Di Matteo took over after Villas-Boas was fired and led Chelsea to their first (and so far only) Champions League title in 2012. His tenure began with a 2-0 FA Cup win at Birmingham City – Juan Mata got the ball rolling in that game.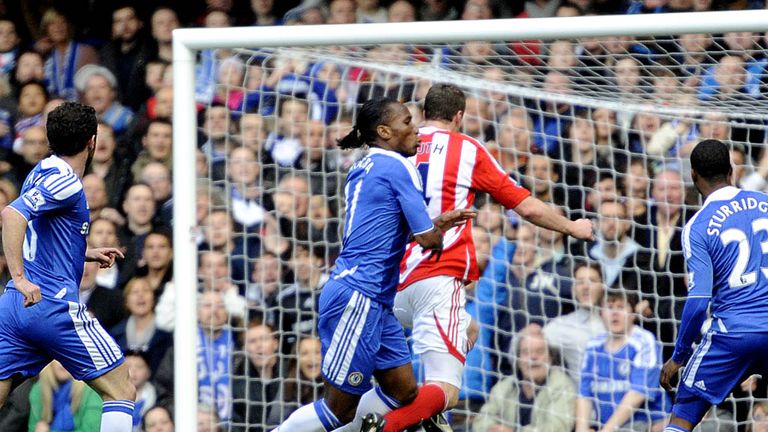 His first Premier League match also ended with a win, Didier Drogba's strike sealing all three points against Stoke City.
Rafael Benitez
Benitez was in charge of Chelsea for 48 matches after being appointed in November 2012. His side failed to score in their first two Premier League matches against Man City and Fulham but found the net in their third game.
Juan Mata scored against West Ham but the Blues fell 3-1 to their London rivals.
Jose Mourinho (II)
Mourinho's second spell at Chelsea also started with a win, a 2-0 result against Hull City.
The first was scored by Brazilian, Oscar and was notably assisted by Kevin De Bruyne.
Guus Hiddink (II)
After Mourinho was fired in 2015, Hiddink took charge on an interim basis yet again.
His first match saw him draw 2-2 with Watford at Stamford Bridge, with Diego Costa scoring the opening goal of the game.
Antonio Conte
Conte oversaw 106 matches as Chelsea manager for two seasons.
Eden Hazard scored the first goal of his tenure from the spot as Chelsea beat West Ham 2-1 on the opening day of the 2016/17 Premier League season.
Maurizio Sarri
Man City beat Sarri's Chelsea 2-0 in the Community Shield in the Italian's first match as manager.
The Blues did get on the scoresheet in the Premier League, however, with N'Golo Kante scoring the first in a 3-0 win at Huddersfield.
Frank Lampard
Lampard kicked off his Premier League managerial career with a 4-0 loss at Man United.
He then faced Liverpool in the UEFA Super Cup match with Olivier Giroud scoring the opener. Chelsea eventually lost on penalties. His first Premier League goal came against Leicester City and was scored, perhaps unsurprisingly, by Mason Mount.