AC Milan have been crowned winter champions for the first time in almost a decade despite a resounding 3-0 drubbing at the hands of Atalanta. It has been a long road from their last serious title challenge in 2011/12 to their excellent 2020 which saw them go nine months without defeat.
Milan's decline began after they lost the title to Antonio Conte's Juventus coupled with Silvio Berlusconi's financial troubles, when Berlusconi decided to sell Zlatan Ibrahimović and Thiago Silva to PSG without bringing adequate replacements.
The squad continued to decline, and the cut price additions failed to improve the squad. 2015 was when Milan hit relative rock bottom. A 10th place finish under former striker Filippo Inzaghi was their worst finish in 18 years.
Since then, Milan have rallied to establish themselves as a "top 6" club, appreciable success but still a long way from where a club that prides themselves on their Champions League DNA wants to be.
The seeds for this year's title challenge were sown last season, when Marco Giampaolo lasted only seven games before getting the sack on October 8, 2019. He was replaced by Stefano Pioli, a coach who was known for good work at Lazio and Inter Milan but was not considered one of the elite coaches in Italian football.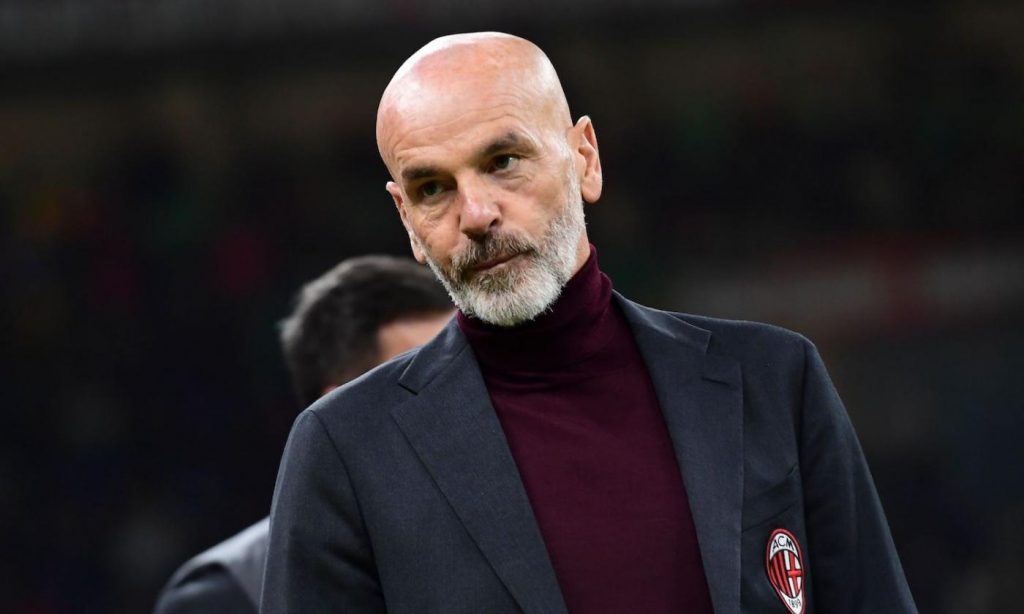 Consequently this, he was appointed on a stop-gap basis, given the job till the end of the season with Ralf Ragnick supposedly set to take over after his contract was over. Remarkably, after the COVID induced break, Milan were the team to beat and reeled off a series of impressive results which was highlighted by a come from behind 4-2 victory over Juventus.
These results banished the possibility of Ragnick and earned Pioli the job permanently.
As with every team, the players have been the most important and none more important than Ibrahimović. According to his teammates his desire to win and his professionalism have been infectious and have pushed his teammates to be better.
On the pitch he has been stellar, scoring 22 goals in 29 league matches since his return last January. This season has seen Ibrahimović in some of the best form of his life with 12 goals in 9 games (as of 29th January) at a ridiculous rate of a goal every 60 minutes.
He is challenging to be Capocannoniere (Serie A top scorer) for the 3rd time, an award he last won in his last full Milan season 9 years ago.
He is doing this despite losing most of his pace and fair bit of stamina. It has become a regular occurrence to see the big Swede squatting after a failed attack later in games. He has instead relied heavily on his strength and balance to play as a classic target man, albeit a very skilled one.
Behind him Hakan Çalhanoğlu has blossomed into one of Serie A's best midfielders with his crossing, passing and proficiency from set pieces making him an unbelievably valuable attacking option. Milan have scored 6 goals from set pieces in Serie A this season (a joint Serie A highest with Inter) and Çalhanoğlu has provided assists for 5 of these.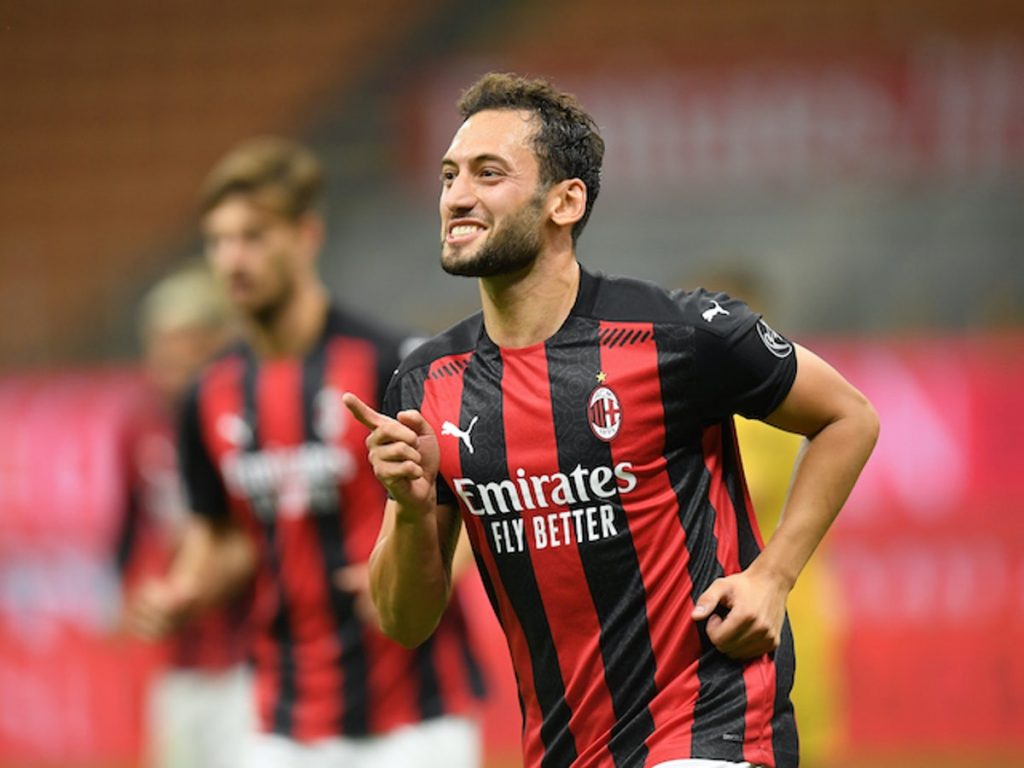 This skill means no team has used corners more than AC Milan. His corners have been especially dangerous and his assist to Theo Hernández in the 3-2 win against Lazio was probably the most memorable as it came in injury time against a team that Milan have struggled to beat in recent years.
His improvement under Pioli has been remarkable. Used mostly on the left or as a mezzala, he struggled to impact the game but his move to the number 10 has brought the best out of him. His goals and assists have risen and so has his confidence. He is now one of the premier playmakers in Serie A and if he can stay fit along with Ibrahimović, Milan will remain a potent offensive force.
In addition, the growth and improvement of full backs Davide Calabria and Theo Hernández is evident.  Pioli is known for his emphasis on flying full backs and this Milan side has been no different. The two full backs have become key cogs in the attack whilst doing mostly good work at the back ignoring Theo's horror show against Juventus.
They have constantly stopped dangerous attacks and relived pressure with their dribbling. In the Milan squad they rank in the top 3 in tackles, interceptions and times fouled whilst also contributing 6 goals between them.
These stats highlight their versatility on both sides of the ball and their ability to get forward after winning the ball back. Theo has especially come good after a disappointing spell at Real Madrid where he was unable to displace Marcelo. His rejuvenation has been key to Milan's title push as his limitless energy on the left wing allows Ante Rebić, Jens Petter Hauge or whoever is playing ahead of him to occupy more central positions and be more of a goal threat.
This was particularly beneficial to Rebić who scored 8 goals in 16 appearances on the left wing. Calabria on the other flank has been a model of defensive consistency. His speed has allowed him to recover whilst also offering support to the attack. He has also scored 2 goals in a season for the first time in his career with two well taken goals against Genoa and Juventus showing that in addition to his defensive prowess he possesses solid technique.
In midfield Franck Kessié has become the personification of solidity. His ball winning ability has come in leaps and bounds and he has benefitted from staying behind the ball which means his offensive limitations are hidden. His wonderful reading of the game is aided by his immense strength which is unmatched in Serie A.
He is the base from which Milan construct their attacks. His passing is key to Milan in terms of volume and accuracy whilst his ability to beat the press is underrated by most. He has completed the second most passes in the Milan squad and the second most passes into the final third proving that he is not just boosting his passing stats by playing it safe.
He has had to step his game up in the absence of his first-choice partner, Ismaël Bennacer, who has only made 9 appearances in the league this season. Bennacer who has been very impressive when he has played has barely been missed due to Kessié's performances. Defensively, the Ivorian leads the team in interceptions and is also in the top 3 for tackles.
Milan's stand out stat has been their ability to draw contact in the box. They have been awarded 12 penalties in 19 games, which puts them on pace to break the record for most penalties won by a team in the top five leagues (19) set by Barcelona in 2016. It is a stat that is even more remarkable as the next highest total in the league is 5.
The have also used corners and direct freekicks very well largely due to the presence of Çalhanoğlu who has been long considered one of the premier freekick takers in the world. Set piece proficiency is a great asset for any team and for a team challenging for the title these fine margins make a difference.
Despite this, Milan's squad have some weaknesses. Bennacer's injury has exposed the lack of depth in central midfield whilst Samu Castelljo and most disappointingly Alessio Romagnoli have not been in the best of form.
Romagnoli's regression is especially disturbing. Despite reading the game very well, his ability in individual duels has been unimpressive and more often than not attacking players have been able to dribble past him with ease. This compares poorly to earlier in his Milan spell when in November 2016 Whoscored.com named him the top tackling center back in Europe.
Up front Milan have not looked as convincing without Ibrahimović after his absence from November to January. A back up striker was very necessary as Rafael Leão, though talented, does not yet possess the skills to function as a lone front man with his best games coming on the left.
The other alternative was Rebić who also prefers to play from the left. This also meant Milan lost a valuable aerial threat diminishing their threat from set pieces. The main difference between those two and Ibrahimović is obviously their aerial ability.
Ibrahimović was winning a gargantuan 5.8 aerial duels per game at a 64% rate and despite missing close to half the season still has the most aerial duels won at the club. Rebić and Leão in comparison have won 32% and 40% of their aerial duels at a much lower volume.
The signing of free agent Mario Mandžukić will mitigate this loss in the event of another injury to Ibrahimović. In 20 minutes against Atalanta he won 3 aerial duels out of 5 and regularly won 3 aerial duels per 90 during his time at Juventus. This means he fits more closely with what Pioli demands from his strikers and will allow Leão and Rebić to operate from wings where they are more comfortable.
However, with city rivals, Inter, competing only domestically, and the Old Lady finding their feet under Andrea Pirlo. It will be a tough road to Scudetto number 19 for Il Diavolo, but the pieces are in place for Milan to return to their rightful place as one of the premier clubs in Italy on and off the field.