The English Premier League is considered one of the most viable leagues in the world and players who often ply their trade here are thought to be on mega salaries.
It has now been revealed how much each player in the Premier League takes home at the end of the week.
Manchester United's David De Gea takes home the highest salary in the league with £375,000.
The Ghanaian players, while not earning anything close to his, earn substantial amounts by comparison.
Here are Ghana's top earners in the English Premier League.
THOMAS PARTEY
First on the list is Thomas Partey who earns the most of all the Ghanaians who currently ply their trade in the English Premier League.
Partey who joined Arsenal in the summer from Atletico Madrid is the joint highest earner at the club alongside Gabonese striker Pierre-Emerick Aubameyang.
Both players are on a weekly wage of £250,000 (pounds) respectively, translating into £13,000,000 annually.
The 27-year old has only made 16 appearances for the club since making the move to the North-London club.
JEFFREY SCHLUPP
Jeffery Schlupp  who plays for Crystal Palace comes in second place with a weekly salary of £56,000.
He is the highest paid Ghanaian player at the club ahead of fellow compatriot Jordan Ayew.
The 28-year old has scored 2 goals in 19 appearances for Crystal Palace this season.
JORDAN AYEW
Jordan Ayew comes in third place with £32,500 as weekly wages at the club. 
The 29-year-old is in the lower ranking on the salary table at Crystal Palace.
The Ghanaian International has failed to replicate his 2019/2020 form that saw him earn the best player of the season award at the club last season.
He has only found the back of the net once this season in 26 appearances.
CHRISTIAN ATSU
Christian Atsu who is on the way out of Newcastle United is one of the least paid players at the club with £30,000 as weekly wages.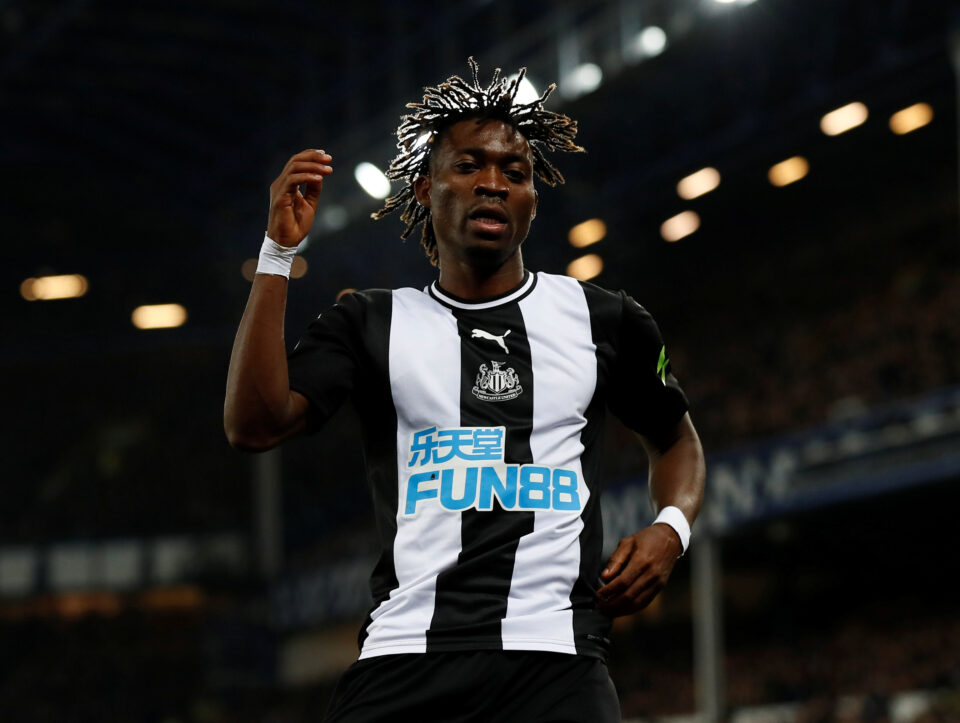 The Ghana international has been restricted to the side's developmental squad since the start of the new season and continues to struggle to earn a spot in the team.
Atsu rejected the opportunity to move to Scottish giants Celtic in a bid to fight for a place in the team.
MOHAMMED SALISU 
The 21-year old who plays for Southampton earns £23,077 as weekly wages.
He moved to Southampton from Real Valladolid in August last year and has made six appearances since joining the English Premier league club.
DANIEL AMARTEY
The Ghanaian defender who plays for Leicester City earns a weekly wage of £21,000.
The 26-year old is one of the lowest earners at the club with an annual salary of £1,092,000.
He joined Leicester City in 2016 and has made 56 appearances for the club, scoring two goals.
Find below the full table.
| | | | |
| --- | --- | --- | --- |
| PLAYER | CLUB | ANNUAL SALARY | WEEKLY SALARY |
| THOMAS PARTEY | ARSENAL | £13,000,000 | £250,000 |
| JEFFREY SCHLUPP | CRYSTAL PALACE | £2,912,000 | £56,000 |
| JORDAN AYEW | CRYSTAL PALACE | £1,690,000 | £32,500 |
| CHRISTIAN ATSU | NEWCASTLE | £1,560,000 | £30,000 |
| MOHAMMED SALISU | SOUTHAMPTON | £1,200,000 | £23,077 |
| | | | |
| --- | --- | --- | --- |
| DANIEL AMARTEY | LEICESTER CITY | £1,092,000 | £21,000 |