Daniel Amartey found himself in the headlines quite a bit this week after Leicester City's win over Chelsea in the FA Cup Final.
And it appears the Ghanaian will have to brace himself for at least another day in the spotlight.
The defender provoked the anger of Chelsea fans on Saturday after being seen in a video tossing Chelsea's pennant over his shoulder while the Foxes celebrated their FA Cup win, and Amartey found himself in amongst a scuffle tonight.
A poor foul on Chelsea left-back Ben Chilwell by Ricardo sparked a fracas on the sidelines with Chelsea and Leicester players shoving each other.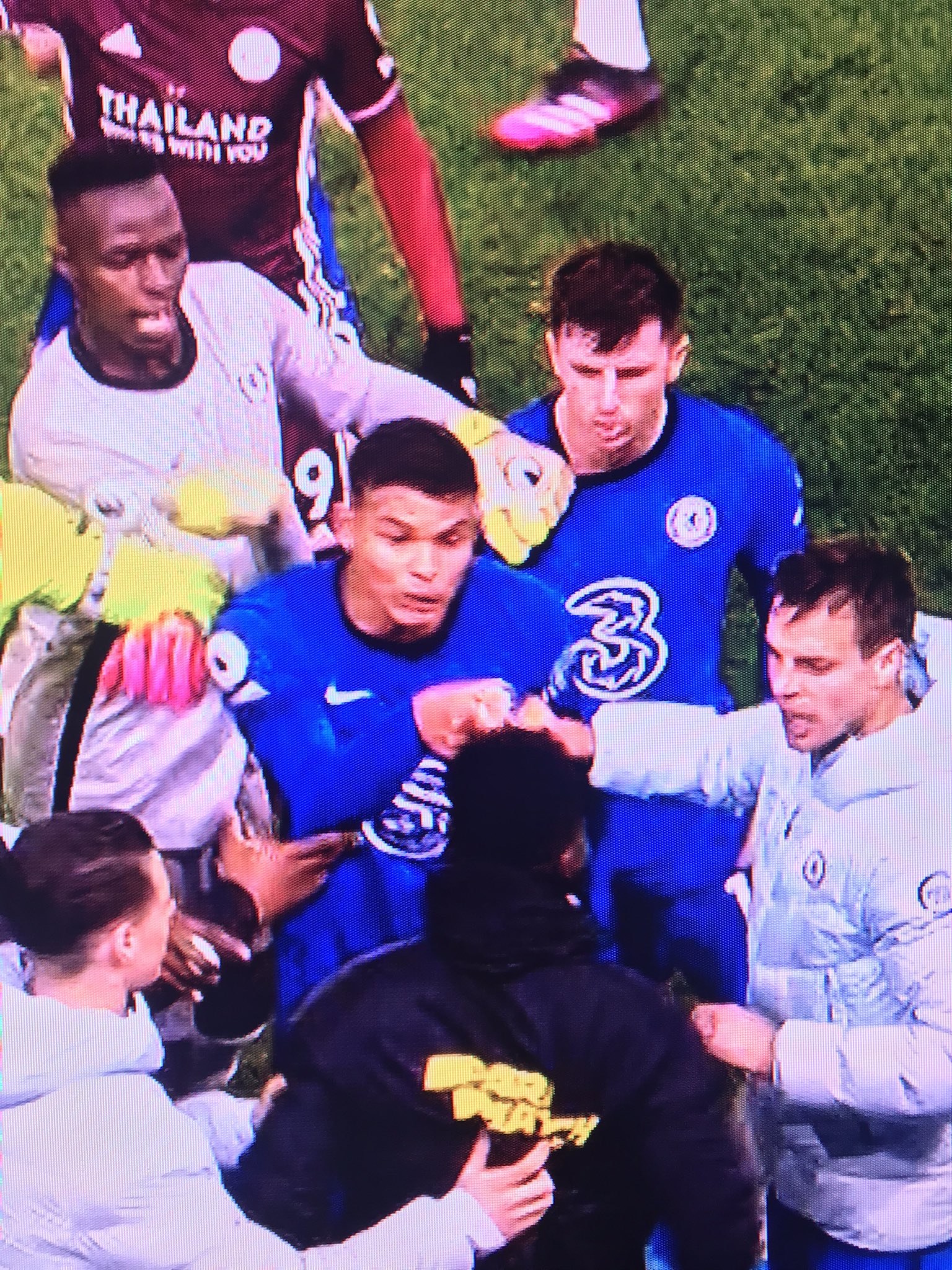 Amartey joined the fray and initially attempted to separate the tussling players.
However, it appeared the Chelsea players were taking advantage of the melee to settle some personal scores.
Thiago Silva, apparently recognising Amartey, made a beeline for the Ghanaian and shoved him aside, prompting some more confusion as more Blues joined in.
After things had calmed down, referee Mike Dean gave a talking-to to the defender, eventually issuing him with a yellow card to the amusement of a number of Chelsea fans.
Take a look at the incident below:
The moment Thiago Silva, Mason Mount and César Azpilicueta recognized Daniel Amartey

Proper Chelsea through and through pic.twitter.com/HYjolQfDB6

— Evo (@CFCEvo26) May 19, 2021
Those Chelsea players been waiting to fight Amartey. 😂😂

— Troy 'Buttsoup' Barnes (@EbeSZN) May 18, 2021
After showing nothing but contempt and disrespect for the Chelsea club emblem on Saturday, Daniel Amartey somehow gets a yellow card without playing tonight.

— The Tactical Times (@Tactical_Times) May 18, 2021
Marcos Alonso waiting for Amartey after the match: pic.twitter.com/f50NffqPgc

— 𝙀𝙡𝙡𝙞𝙤𝙩𝙩 (@GlROUDINHO) May 18, 2021
Goals from Antonio Rudiger and Jorginho gave Chelsea a 2-1 win and helped the Blues leapfrog Leicester into third place.