Italy's win over Wales on Sunday at the Stadio Olimpico was significant for a number of reasons.
It meant the Italians won their group and became the first team to ever win their three group games without conceding a single goal.
Head coach, Roberto Mancini even had the luxury of making eight changes to his squad, making even more as the match wore on.
One particular change, however, had a few people scratching their heads initially.
Goalkeeper, Gianluigi Donnarumma, who was one of the three players to keep their place in the team was withdrawn for Torino shotstopper, Salvatore Sirigu with one minute to play.
Some felt it was Mancini's way of underlining their dominance over Wales, but the actual reason was much less sinister.
When he was still playing football professionally, Mancini was in Italy's squad for the World Cup in 1990, which they hosted.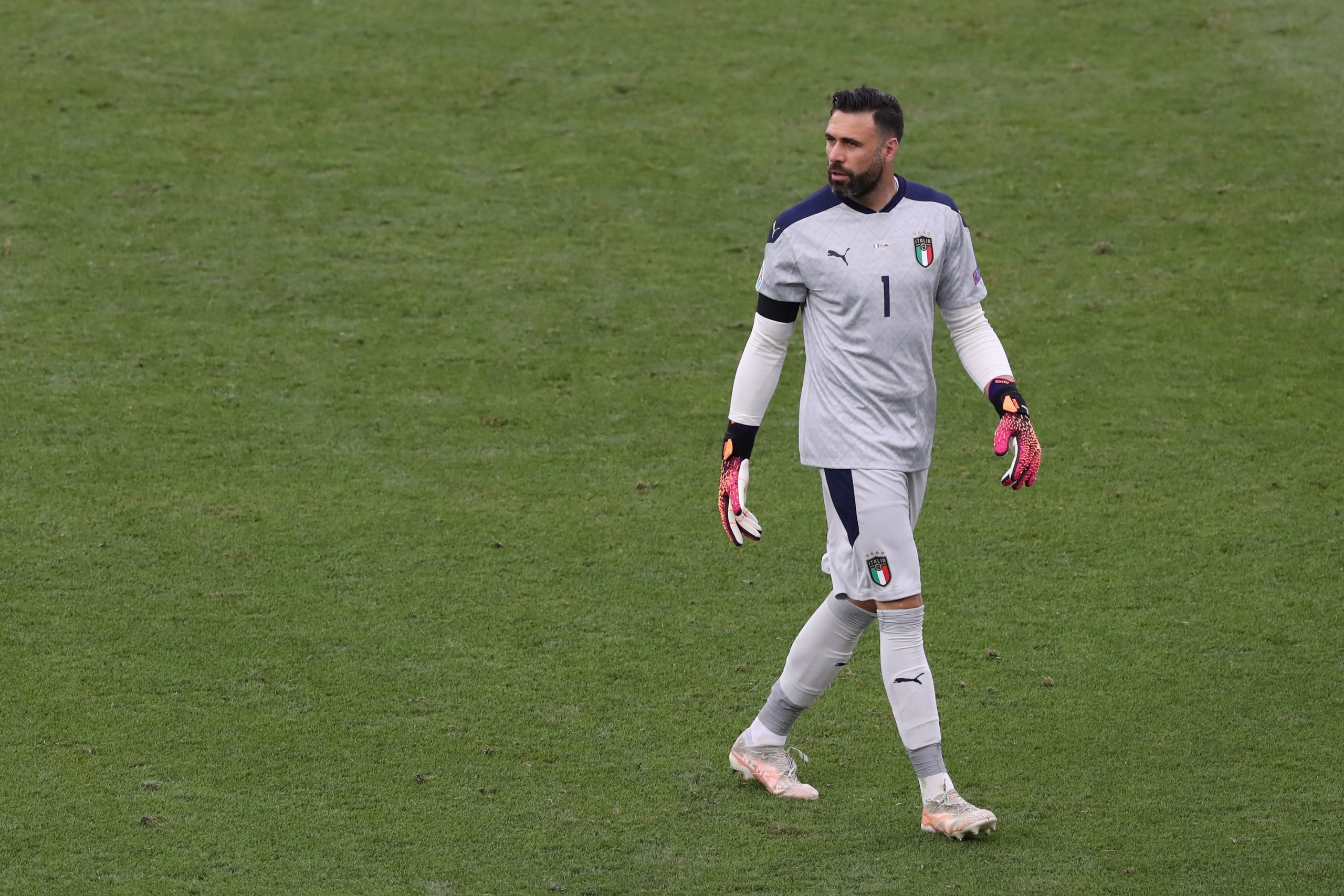 However, he didn't play a single minute in the tournament, which was the only World Cup he went to; he has since said it was his "greatest regret."
34-year-old Sirigu has played a game each for Italy at the 2014 World Cup and 2016 Euros but Mancini was keen for the goalkeeper to play at a major tournament in front of his own fans.
Sirigu came on in the 89th-minute and helped Italy keep their cleansheet.
On social media, fans praised Mancini for his actions.
As a player, Roberto Mancini went to the 1990 World Cup and didn't feature a single minute, stating it the biggest regret of his playing career.

So last night he sent on back-up goalkeeper Salvatore Sirigu, so he could experience some playing time.

👏👏👏 pic.twitter.com/a7cVUUl74A

— MansionBet (@MansionBet) June 21, 2021
Mancini even sending Sirigu on for a few minutes in goal. His approach with this squad speaks to his own regrets as a footballer. Went to a World Cup in 1990 and didn't play. Says it's still his greatest regret that he never got to play in one.

— Nicky Bandini (@NickyBandini) June 20, 2021
Mancini bringing Sirigu on for a few minutes in place of Donnarumma says everything about how he has built this squad.

They buy into his methods, they are together & it shows. Gestures like that from the boss only enhance the good feeling amongst the group.

Mancio 👏🏻

— Elio Salerno (@eliosalerno87) June 20, 2021
Sirigu comes in for Donnarumma…
Such a classy substitution..❤️👌🙂

— El Niño🇮🇳 (@suppandiiii) June 20, 2021
Sirigu coming on so everyone feels part of the team

— Tosti🇮🇹 (@ASTosti) June 20, 2021
Incredibly important for squad morale. Whatever happens during the knockouts, it's truly been a team effort. 💙

— Danny Busciglio (@DBusciglio) June 20, 2021