The Black Stars have had a pretty mixed start to their 2022 World Cup Qualifying campaign so far.
A 1-0 win over Ethiopia in their Group G opener at the Cape Coast stadium was offset by a disappointing loss away to South Africa on Monday.
The result has left the Black Stars a point behind the South Africans with four matches to play in the group.
With only the top team going through to the final round of the qualifiers, a number of Ghanaians are a little apprehensive that the current campaign might go the way of the one for the 2018 tournament in Russia, which Ghana missed out on.
While the performances in both games from C.K Akonnor's Black Stars do give cause to worry, is earning three points from two games as bad a start as it seems?
The Black Stars have almost been expected to make it to every World Cup since their first-ever appearance at the tournament in 2006 but many of those qualifiers were far from plain sailing.
Let's take a look at how the Stars have begun every World Cup qualifying campaign since the start of the 2006 World Cup Qualifiers (first two group matches).
Germany 2006 World Cup Qualifiers
Ghana's run to the 2006 World Cup actually commenced in the Preliminary Round with a thumping two-legged win over Somalia.
Braces for Isaac Boakye and Nana Arhin Duah, as well as a goal from a certain Asamoah Gyan gave Ghana a 5-0 first-leg win before goals from Stephen Appian and Lawrence Adjei-Okyere gave the Black Stars a 2-0 victory at home.
Having qualified for the group stage, Ghana were put in the same group as South Africa (yet again!), DR Congo, Burkina Faso, Cape Verde and Uganda.
The Black Stars suffered a shock loss in the group opener away at Burkina Faso. However, they bounced back in fine style to hand South Africa a resounding beating in Kumasi, with a brace from Appiah and a goal from Sulley Muntari.
Despite a poor start, the Black Stars managed to make it through to their very first World Cup tournament.
South Africa 2010 World Cup Qualifiers
Qualification for the World Cup in South Africa was a long process, with two different group campaigns, with the Black Stars ultimately making it through to their second straight tournament.
In the second round, Ghana was grouped with Gabon, Lesotho and Libya. Goals from Prince Tagoe, Junior Agogo and Laryea Kingston gave the Stars the perfect start in Kumasi against Libya. It was followed by a 3-2 win in Lesotho, courtesy of a Junior Agogo brace and Laryea Kingston's second of the campaign.
After finishing top of the group, level on points with both Libya and Gabon, the Black Stars were then grouped with Benin, Mali and Sudan.
Prince Tagoe scored the winner in the group opener against Benin at home before Kwadwo Asamoah and Mathew Amoah gave Ghana a 2-0 win away in Mali, as the Black Stars began the group with a four-game winning run.
Brazil 2014 World Cup Qualifiers
Ghana's third straight World Cup appearance was secured after they survived a group with Zambia, Lesotho and Sudan. The Black Stars won five of their six group games only losing their second game to Zambia.
Prior to that, they had trounced Lesotho 7-0 in Kumasi. And no one can ever forget that 6-1 win over Egypt in the first leg of the final round of qualifiers (the Stars went through 7-3 on aggregate).
Russia 2018 World Cup Qualifiers
This was the first World Cup Ghana missed in almost two decades. It was pretty clear from early on that things were not kosher. A shock 0-0 draw in Comoros in the first round of qualifiers did not prove costly as Mubarak Wakaso and Jordan Ayew goals gave Ghana a 2-0 win in Kumasi.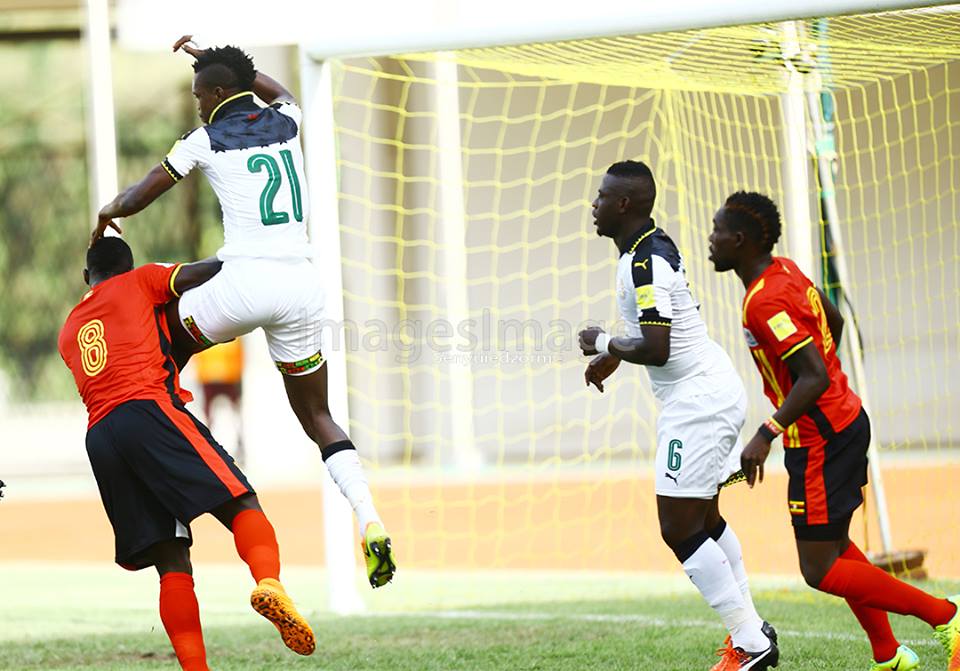 Their reward was being grouped with Egypt, Uganda and Congo. The Black Stars started terribly, drawing 0-0 with Uganda at home before losing 2-0 in Egypt. Their first win of the group came in the fourth game, a 5-1 away win in Congo