Ghana face Zimbabwe later this afternoon
Team News
The Black Stars will be boosted by the return of both Thomas Partey and Kudus Mohammed, with both expected to start today after missing the team's last pair of matches.
However, Ghana's last goalscorer, Mubarak Wakaso, who netted the winner against Ethiopia misses out, as does goalkeeper Richard Ofori.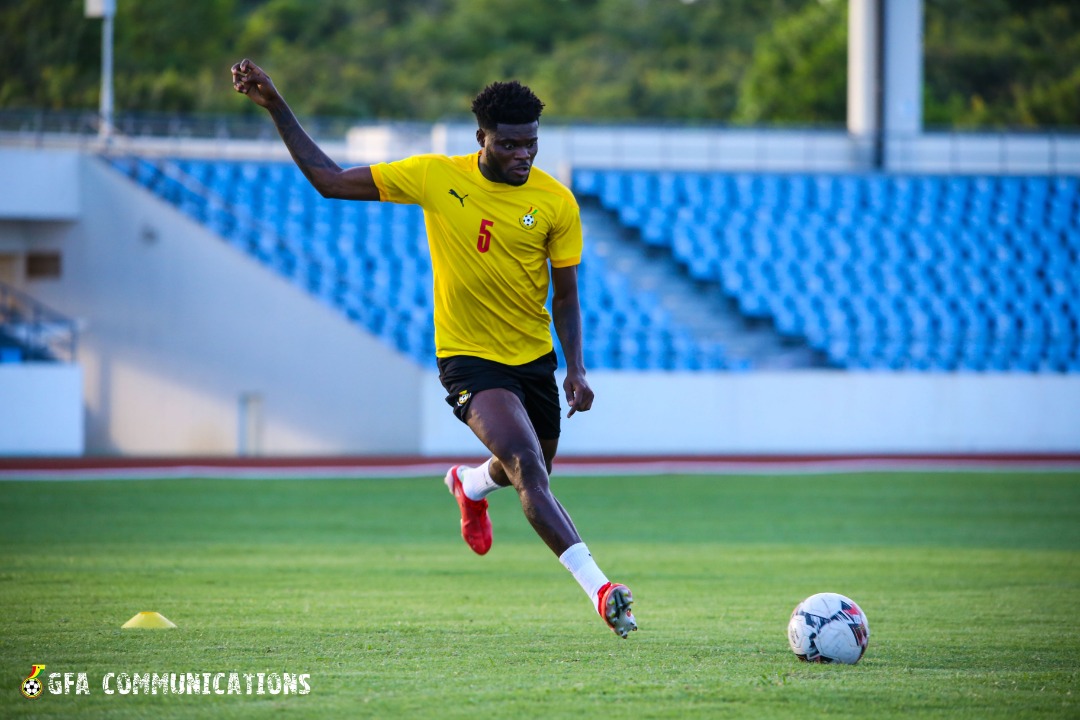 Despite being called up to the squad, Alfred Duncan is out with injury while FC Sheriff blocked Edmund Addo from joining up with the squad after a late call-ups.
Preview
Three points from two group matches (one at home and one away) might not seem disastrous; in fact, some might consider it to be fine.
However, considering the fact that those two included a win against arguably the group's weakest team and a loss against their strongest opponents, there's no doubt that the handlers of the Black Stars will be slightly nervous going into today's game against Zimbabwe.
Add to that, the fact that only the team that finishes top of the four-team group will make it through to the next stage of the World Cup qualifying campaign, and anything other than a win today could spark panic stations.
Beyond the results, most pundits and fans were underwhelmed by the overall performances, with then-head coach, C.K Akonnor promptly dismissed as calls for change intensified.
That change ironically came in the form of the return of a familiar face, Serb, Milovan Rajevac, the man behind a couple of Ghana's most iconic recent footballing moments.
Rajevac may not have spent too much time with the current squad, while many of the ones he left behind are either past their prime or out of the team completely, but judging by the (unfortunately limited) footage from team sessions, his appointment appears to have brought a breath of fresh air to the squad.
Not too much has changed between Milo's first squad and the last one called up by CK Akonnor which, might actually prove to be a good thing, as his constant chopping and changing, as well as an apparent inability to settle on a core squad, was one of the main criticisms levelled against his predecessor.
Milo has also been saying the right things in his limited public speeches (though his interpreter, of course), hitting the key nostalgic notes and emphasising the importance of national pride, in line with the GFA's ( much-less trumpeted these days) "Bring Back The Love" mantra.
However, it's ultimately the results on the pitch that will matter most to Ghanaians. Complaints about the inclusion of certain players have not been absent, concerns about the form of some players in the team are legitimate, while talk about how damaging a loss or even a draw will be are almost spine-chilling.
A win is expected and (no disrespect to Zimbabwe) a big win at that. Goalscoring was a major problem for the team under Akonnor and images from training, which showed Rajevac taking Jordan Ayew under his wing show that he acknowledges that challenge.
But the Zimbabweans are no pushovers. They were unfortunate not to get a win against South Africa but a shocking loss to Ethiopia has left them in a more precarious position than Ghana.
Just like Ghana, they made a change, ditching head coach Zdravko Logarusic, and handing the reins to caretaker Norman Mapeza.
They'll be desperate for a win as well, potentially making today's game the most difficult of the group so far.
What they said
Black Stars head coach Milovan Rajevac:
On Jordan Ayew's goalscoring problem:
"This problem is common among goal scorers. Sometimes, they have problems finding the back of the net and it is a difficult period for strikers in these time. However, we are here to support him, it is important for him to have our support.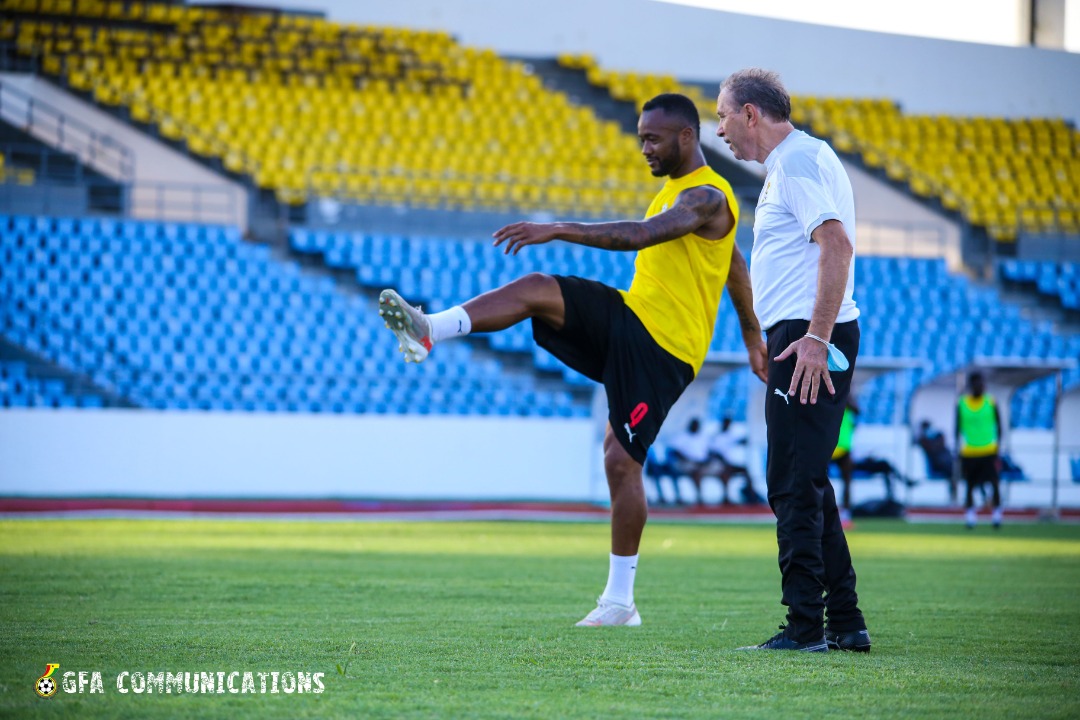 "He knows this is a team game and it is important he contributes by scoring goals or providing assists but we hope his goal drought will end tomorrow,"
Black Stars captain, Andre Ayew:
"We have been in Cape Coast for a while and training since our arrival. We know the game against Zimbabwe is an important game but we are calm and we are ready to deliver our best for our country and we hope to get the three points."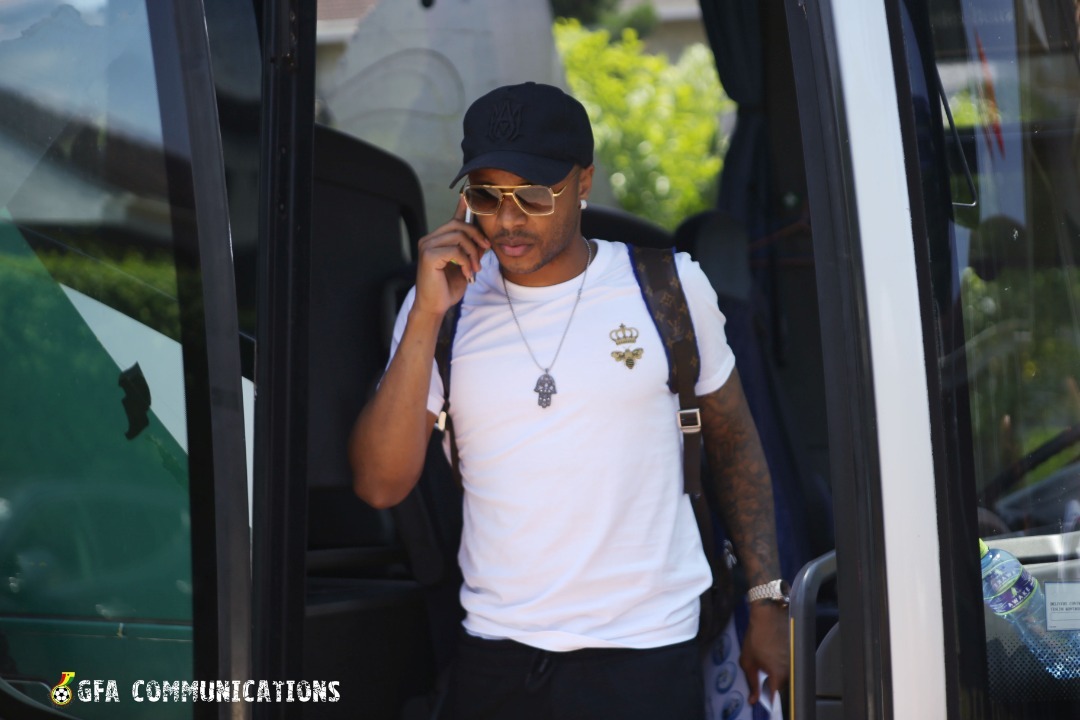 Zimbabwe head coach Norman Mapeza:
"I have been watching some of their games and they have been doing well. There are some other guys, who are not part of the squad, who have picked up form as well. If you look at Divine Lunga, I think he has picked up very well.
"Our captain Knowledge Musona has scored some goals for his team, Jordan Zemura, Brendan Galloway and many others have been doing well and I hope they will carry their form in the game against Ghana."
Stats
Ghana
After the loss to South Africa, the Black Stars have now won only two of their last six matches. The victories came against Ethiopia and São Tomé and Príncipe.
The 1-0 loss to South Africa marked the sixth time in the last seven matches that the Black Stars have failed to score more than one goal.
In that period, the Stars have conceded five goals and scored five of their own
Before he was sacked as head coach of the Black Stars, CK Akonnor's side won four, lost four and drew two of his ten matches in charge.
Zimbabwe
Zimbabwe are winless in their last 7 matches
Their last win came in March against Botswana
Since their last win they have scored 3 and conceded 9.
Zimbabwe have drawn one and lost one of their two matches in the 2022 World Cup qualifying campaign.
Head to head
The Black Stars have won three of their six meetings with Zimbabwe, losing one. Two other encounters have ended in draws.
Ghana have scored ten goals against Zimbabwe and conceded six
Ghana's biggest win was a 4-1 win in October 2000. Zimbabwe's only  victory was a 2-1 win at the 2006 AFCON.
Kick-Off: 16:00 GMT (4pm Ghana) (18:00 CAT)
Venue: Cape Coast Stadium (Ghana)
COVERAGE
There will be live commentary of the game on Citi FM (97.3 FM) in Ghana. Coverage and analysis begins at 15:00 GMT