Real Madrid's 3-2 win over Barcelona in the Super Cup semi-final was one of the most exciting El Clasico matches in recent years.
Despite being played in Saudi Arabia, and missing the two names that have dominated world football for years – Lionel Messi and Cristiano Ronaldo – the intensity on the pitch was as high as it has been in years.
That intensity was matched by the excitement in the stands, as the fans who made it into the stadium tried to create an atmosphere worthy of the Camp Nou or the Santiago Bernabeu.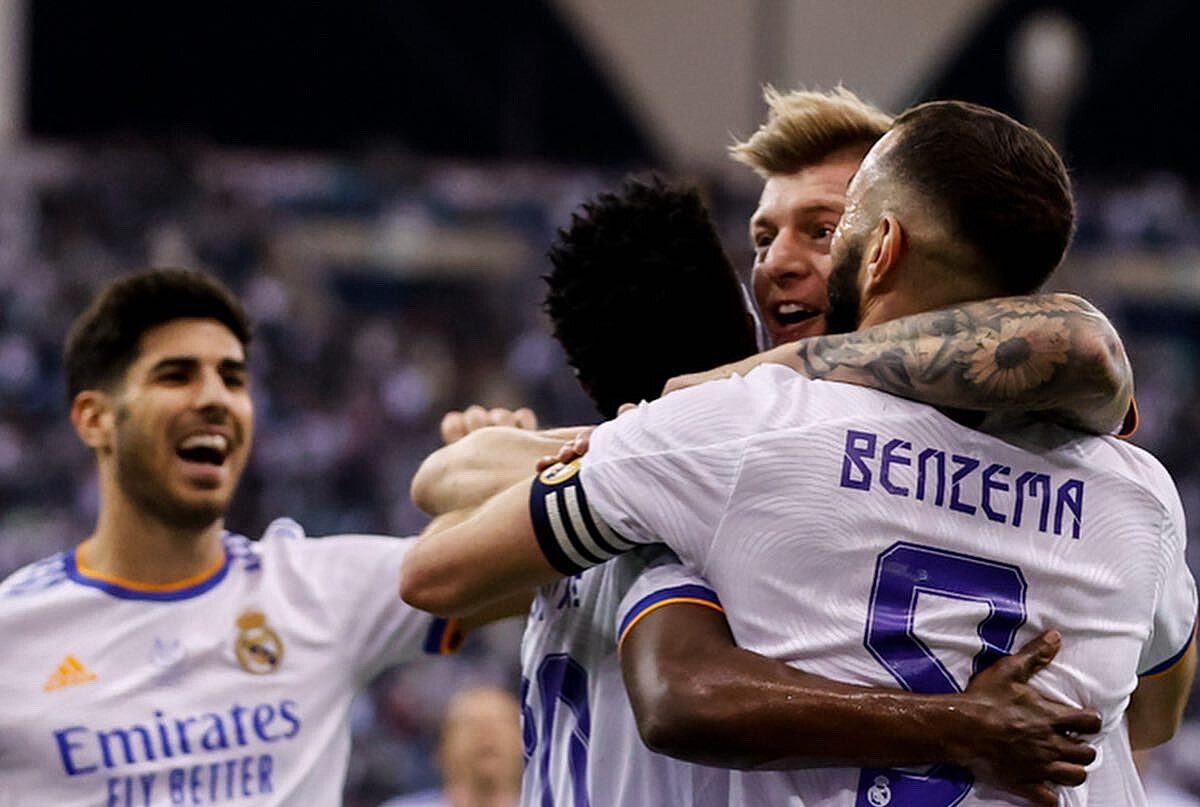 They were greatly helped by all the drama in the game which saw a late Barcelona equaliser and an extra-time winner for Real Madrid.
Unable to contain themselves after Fede Valverde's 98th-minute effort went in, the fans in the stadium invoked the celebration of another star who used to light up El Clasico matches.
Ronaldo's signature "Siuu" rang through the stadium after the goal, which sealed Real's place in the Super Cup Final.
Take a look at the videos below:
Cristiano Ronaldo isn't at Real Madrid anymore, but the entire stadium made sure to scream 'SIUUUUU' after Valverde's winner 😂 pic.twitter.com/eHPhcZLKdu

— ESPN FC (@ESPNFC) January 12, 2022
The entire stadium doing the siuuuuu after valverde winner pic.twitter.com/xxiYRDs5JI

— Yasser 🐢 (@078Yasser) January 12, 2022