The Northern Regional Football Association under the leadership of the Regional Chairman, Alhaji Abu Hassan Rhyzo held its Ordinary Congress at the Conference Hall of the Aliu Mahama Sports Stadium to usher in the 2022/23 football season.
With about 121 delegates including 7 observers in attendance, the program got underway at exactly 10:00am.
Addressing the house on the theme: "Striving For Excellence: The Time To Up Our Game", the Regional Chairman entreated all stakeholders to evaluate their performance last season and see how they can make amends to bring about the needed improvement in the Northern game.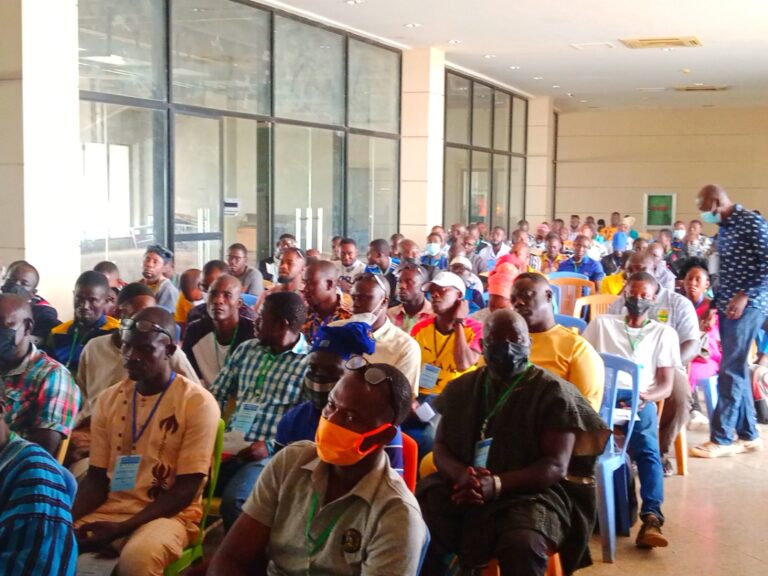 Highlights of the Congress centered around the organization of regional competitions, officiating and finance, adjudication, promotion and demotion, performance of working committees, Human Resource development, infrastructure and Security at match venues among others.
Alhaji Rhyzo also commended personalities like Baba Rahman and Mubarak Wakaso of Black Stars fame for supporting juvenile football in the region with cash and logistics. He equally gave a thumbs up to Mr. Kojo Opoku of Africa-1, Chief Andaani and Madam Fawzia Hudu for their generosity towards the Northern game.
The Ghana Football Association was equally hailed for supporting the region with footballs, capacity-building workshops and the yet-to-be-constructed Boreholes project.
The regional chairman ended the session by thanking the DFA representatives, constituent bodies, and club reps for engaging in healthy and constructive deliberations.
The northern media also received plaudits from Alhaji Rhyzo for their coverage of soccer in the region.
www.northernrfa.org