Last weekend in the Premier League was pretty significant for Ghana.
A couple of milestones were attained by players who already hold meaningful records in the league.
Crystal Palace's Ghanaian duo, Jeffrey Schlupp and Jordan Ayew have already cemented themselves in history as the West African country's highest appearance-maker and leading goalscorer in the Premier League respectively.
Last Saturday, the pair also became the first Ghanaians to notch 200 appearances in England's top flight.
Schlupp's start for Palace in their win at Southampton was the 201st time he had been on the pitch for a Premier League game.
It was also the 141st time he had played for Palace in the top-flight, after he made 60 appearances while at Leicester.
Jordan, who also started the game last Saturday, made his 200th appearance in the league.
It was his 120th game for Palace in the Premier League. He also played for Aston Villa 30 times and 50 times for Swansea.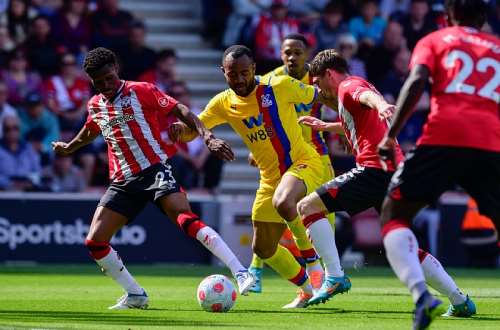 Only one other Ghanaian player has made more than 100 appearances for Premier League clubs.
Michael Essien, arguably Ghana's best-ever player in the Premier League, made 168 appearances for Chelsea.