The Ministry of Youth and Sports is partnering with Afrikicks to provide clothes, shoes, socks, and undergarments to underprivileged communities as part of efforts to promote sports development among the youth in Ghana.
The group, based in Los Angeles, California in the United States, has already paid visits to the Osu Children's Home and the Mallam Attah market in Accra.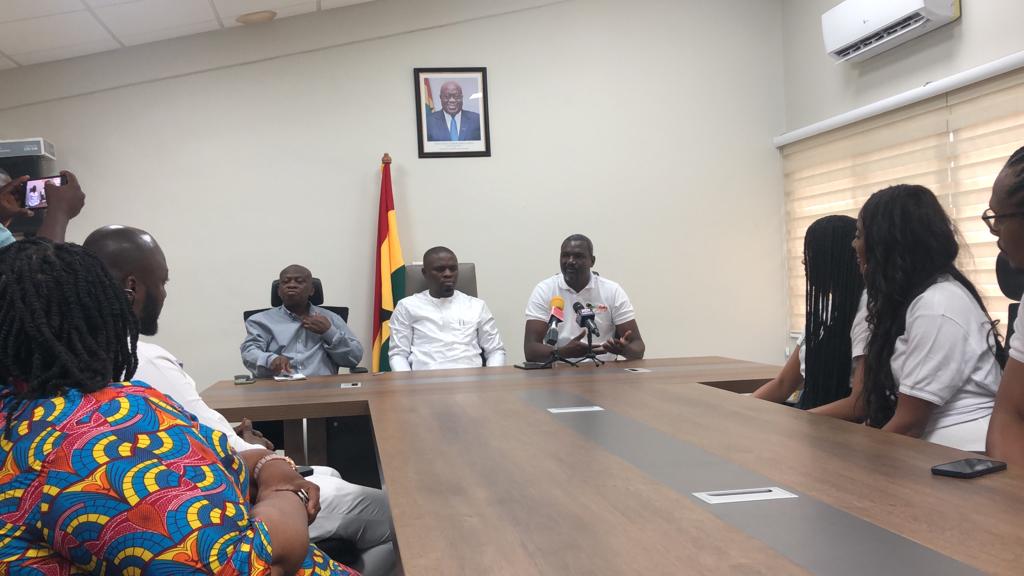 There, they donated items worth around $150,000 to aid the orphans and needy children in those areas. There are also plans for Afrikicks to visit the North East Region.
On Monday, the Minister of Youth and Sports, Mustapha Ussif hosted members of the organisation at a short meeting, where he commended Afrikicks for their work across the continent and their support for the youth in Ghana.
"We appreciate this collaboration and we want to thank the donors in the United States who supported Afrikicks for us to have these logistics distributed in various communities in Ghana. We also want to thank the team members for leaving your tight schedules [to be here with us. We want your visit to be a memorable one so whatever the Ministry to help that be the case, we'll ensure that happens," he said.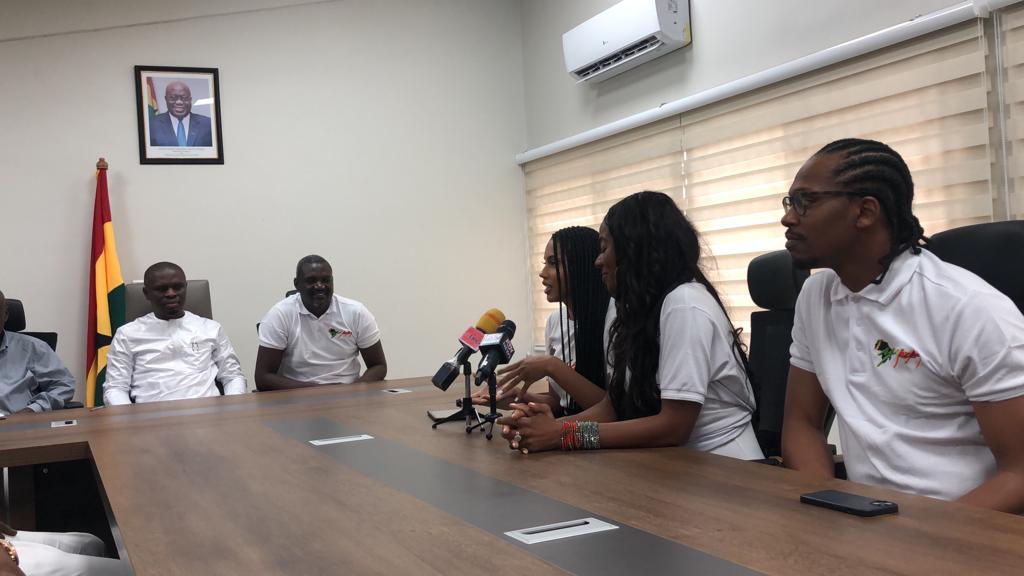 "We are also looking for this collaboration not to be just once. We want a very longstanding relationship between the Minister and Afrikicks so that we move from sportswear and logistics to sports infrastructure at the basic level."  
The Founder of Afrikicks, Oumarou Idrissa thanked the Minister for welcoming them, and also the donors in the US for supporting their project.
"Our goal is to continue to inspire the youth and support them in various countries in Africa. I have so much love for this country. This is just the beginning, there's so much more we can do to continue to help you," he said.
He also pledged support to the Ministry's One Million Football Initiative, with which the Ministry hopes to supply footballs to schools and communities across Ghana, saying: "Afrikicks will be definitely in 100% to support that programme because we know how much sport means to the youth in Africa." 
He also encouraged Africans in the diaspora to support the project as well as it will "inspire more people to do more for Africa."
The Afrikicks team also included Director of Finance, Yolanda Ezell and Jonitta Wallace