The 2022 Hans Nunoo (HN) Sarpei Foundation Summer Donation and Football Gala has come to an end in James Town, Accra.
The one-day event saw students engage in a football competition and had the privilege to interact with Hans Nunoo Sarpei who plays for the German club, FC Ingolstadt.
With Nii Lante Vanderpuye as the special guest of honour, students were given a day's treat where they were fed and handed learning materials to aid their education.
The Deputy German Ambassador to Ghana, Mr Helge Sander and the general secretary of the professional footballers Association of Ghana (PFAG), Anthony Baffoe were there for the kick-off of the 2022 HN Sarpei Foundation summer donations and football gala.
In the four-school football tournament, Wisdom Preparatory School outclassed their opponents to emerge as winners in both the boy's and girls' categories.
Former coach of Liberty Professionals Reginald Asante (Reggae) was present to present the medals to the winners.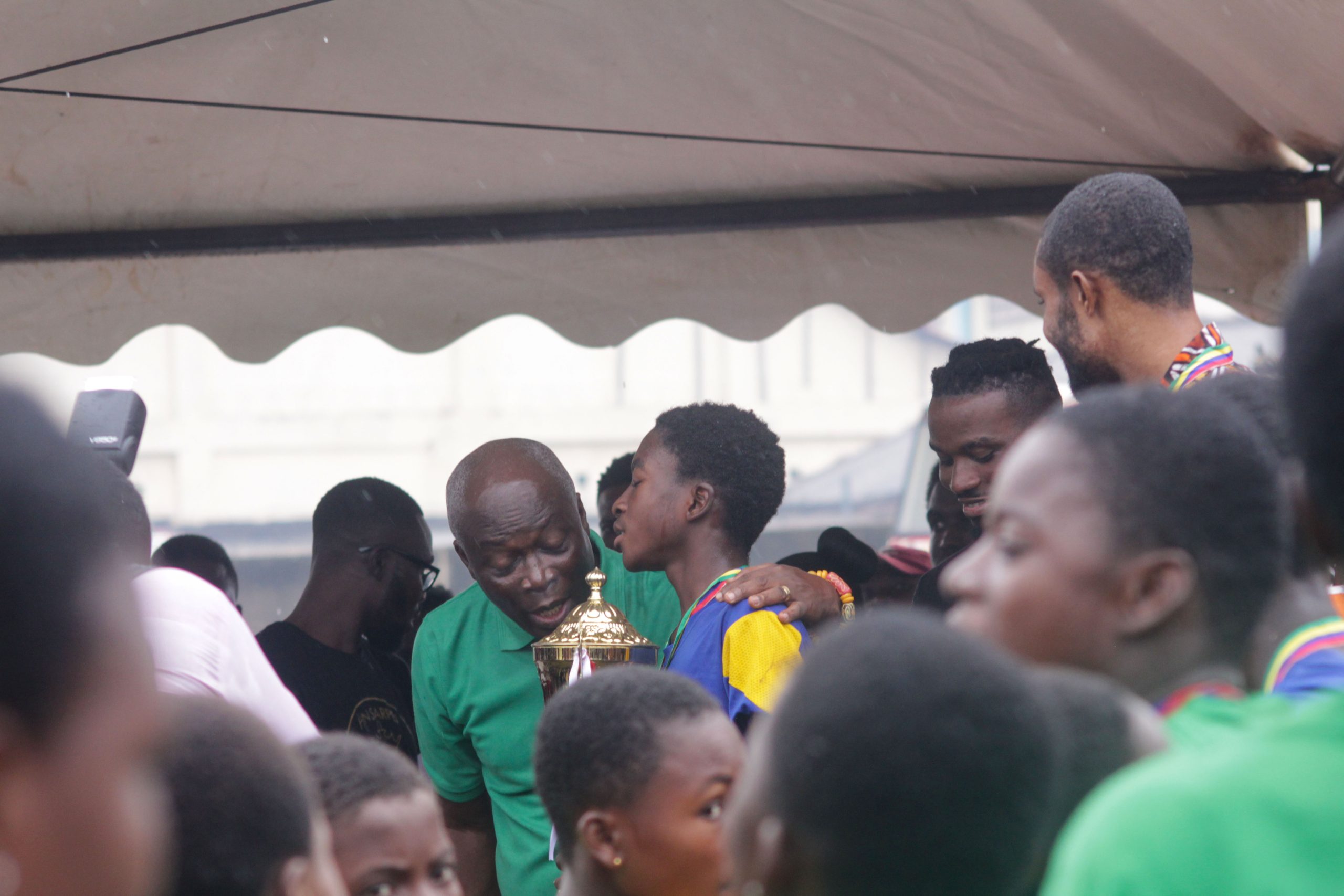 Speaking after the event in an interview with Citi Sports, the former Sports Minister, Edwin Nii Lante Vanderpuye lauded the efforts of Hans Nunoo Sarpei to mobilize the students for the programme.
"I have always known Hans and I have followed the progress of his career and I think he has the potential to go higher. He has always been humble and I am glad he is back to give to the people here. He has set a wonderful example and I hope many others will come and do the same for these children to also aspire to do better things," he said.
"I am pleased that we have done this for the children despite the heavy rain. I am grateful for the schools that made it here and everyone who made sure this happens. I know for these students, it is more than football and that is why we saw them play in the rain and have fun, so I am happy," Hans Sarpei said after the gala.
The football gala also gave the chance for some players to be scouted to help them get into mainstream football in the years to come.
"We saw a lot of good footballers, and we have scouted some of them, and we will make sure to follow up on them and see where it goes for these young players," Sarpei added.
After the donation, Hans Nunoo Sarpei spent some quality time with the children at the home engaging in some football drills with them.