Ghana's Black Stars were participants in the recently-ended Kirin Cup, along with hosts, Japan, Chile, and Tunisia.
An opening game thrashing at the hands of Japan was offset by a penalty shootout win over the Chileans after a 0-0 draw, to finish third.
Despite not winning a game inside 90 minutes at the tournament, some fans were pleased with the fact that head coach, Otto Addo got the chance to test out a number of players and tactics ahead of the World Cup.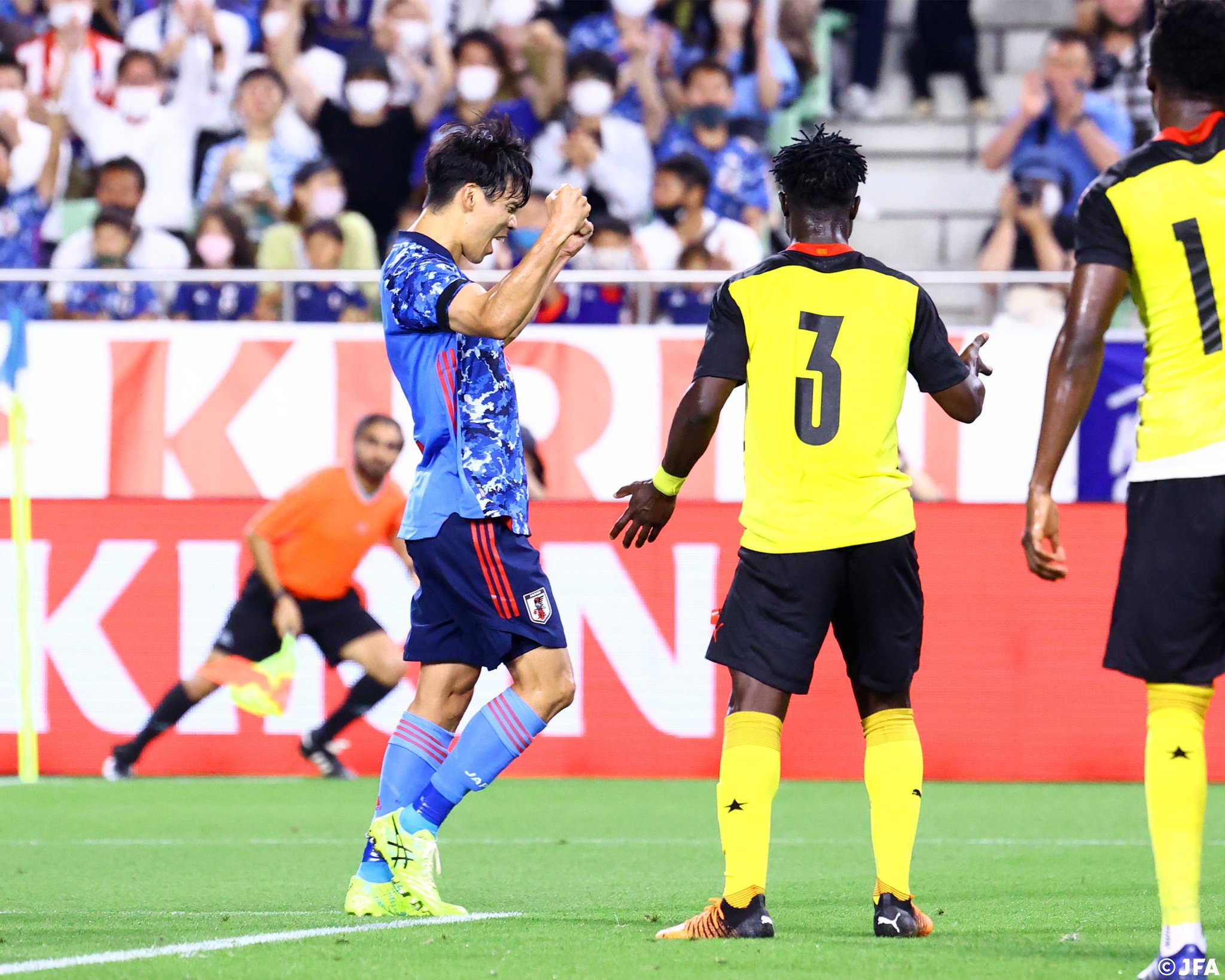 Others were quite concerned that the Stars have now won just one game in six matches (inside 90 minutes) under the current boss.
Discussions over Ghana's recent performances have been quite subjective, with opinions swinging one way or another depending on whether the team wins or whether they score enough.
However, what do the stats say about the Black Stars' performances at the Kirin Cup and how they might perform at Qatar 2022?
Players
Through the two games, Otto Addo used 17 different players, with 13 of them playing both matches.
Only four players – goalkeepers, Manaf Nurudeen and Lawrence Ati-Zigi; Baba Rahman and Afriyie Barnieh – played in only one of the two games.
Addo made four changes in each of the two games Ghana played, although full-back, Andy Yiadom was involved in two of them against Chile.
He was replaced in the 90th minute by Dennis Korsah, 27 minutes after he came in for Edmund Addo.
In fact, Yiadom was the only player to be substituted in both matches.
Discipline
The Black Stars received six yellow cards – two of them for the same player in one game – and two red cards.
Substitutes, Afriyie Barnieh and Abdul Fatawu Issahaku were both booked against Japan while Mubarak Wakaso, Andre Ayew and Benjamin Tetteh were all yellow-carded against Chile.
Wakaso received both of his yellows against Chile and was red-carded, along with defender, Alidu Seidu.
Against Japan, Otto Addo's side appeared to be outbattled by the Asian team – they committed eight fouls to Japan's 19.
In the next game against Chile, the Black Stars committed 16 fouls to Chile's 19, matching the South American side's intensity.
Attack
Goalscoring has been a major problem for the Black Stars in recent months, and things didn't improve much at the Kirin Cup.
Ghana managed only one goal inside 90 minutes in both games, Jordan Ayew's first-half equaliser against Japan.
In that game, Japan had three times the number of shots Ghana had (15 to 5), hitting the target with five of them, while five more were blocked.
Of Ghana's five shots, one was on target while one was blocked – three were off target.
The Black Stars struggled to breach Japan's inner perimeter, only taking one shot inside Japan's penalty box. they were limited to shots outside the box, taking four of them.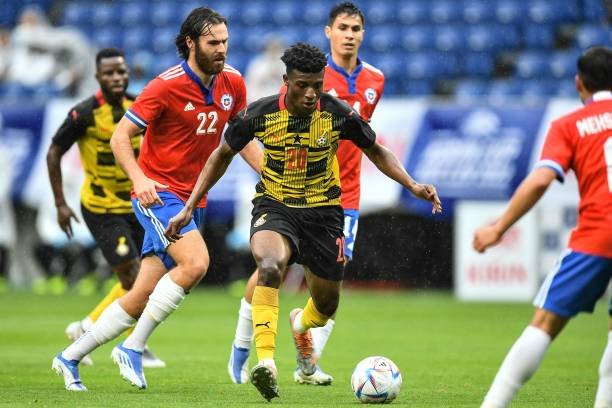 Against Chile, Ghana took five more shots than against Japan.
Four of the shots were on target, with six failing to hit their mark. Two efforts, however, hit the woodwork.
Three of Ghana's 10 shots came from inside the area while the remaining seven were shot from beyond the 18-yard box.
Defence
The Black Stars conceded four goals against Japan in the first game but were quite resilient in the second game, keeping a clean sheet despite finishing the game with nine men.
Ghana had way more to do defensively than Japan in the first game. They won 61% of their tackles to Japan's 58%.
Both teams managed 10 interceptions each but Ghana had more blocks (4 to1), and most significantly, clearances (10-2), indicating they were under more pressure during the game.
The Stars were more dominant defensively on the ground than they were in the air.
Otto Addo's team won 53 duels to Japan's 27. The Stars won 44 (62%) of their ground duels to Japan's 27 (38%).
However, aerially, Japan won 10 (53%) duels to Ghana's 9 (47%).
In the second game against Chile, Ghana's players were successful with nine (53%) of their tackles compared to 18 (60%) for Chile.
Ghana made six more interceptions than Chile (17 to 11) and one block to Chile's zero. The South Americans, however, dominated in terms of clearances with 12 to 7.
The Ghanaians maintained their dominance in ground duels, winning 51 (51%) to Chile's 49 (49%), while the aerial duels were more level – 5 (50%) for Ghana to 5 (50%) for Chile.
Passing
One aspect of Ghana's play that has most conspicuously improved is their passing.
Against Japan, the Black Stars were second best in possession stats, only having 40% of the ball.
They made much fewer passes than their hosts as well. Despite this, Ghana still moved the ball around quite well. They completed 342 (83%) of their passes in the game.
Kirin Cup Soccer 2022!

🏃🏽‍♂️ | WARM-UP 🇬🇭 🇨🇱

#BlackStars | #BringBackTheLove pic.twitter.com/zfab4u6ZXr

— Black Stars 🇬🇭 (@GhanaBlackstars) June 14, 2022
They were less successful with their long passes, only completing 21; a success rate of 38%.
One thing that would have bothered Otto Addo the most from the Japan game is the fact that 256 of their 342 completed passes were in their own half, with only 86 being completed in the opposition half.
This improved greatly in the second game, with 143 of Ghana's 346 complete passes made in Chile's half.
Ghana's long passes also improved a great deal, with the team now completing 23; a success rate of 52%.
Stats from fotmob.