As the start of the Premier League campaign comes into sharp focus with less than 2 weeks to kick off, this seems to be a good time to take a look at the teams that struggled last season and why they need to be concerned going into the new season.
Leeds United
Last season, Leeds limped to a 17th-place finish. They were not helped by the fitness of Kalvin Phillips (20 games) and Patrick Bamford (9 games) which meant 2 of arguably their best 3 players missed most of the season due to injury.
Notwithstanding, Leeds were atrocious defensively. Their high pressing man marking under Marcelo Bielsa meant that they usually created as much as they conceded but as their player quality reduced with the injuries that equilibrium became more difficult to establish.
Offensively, Leeds were average save for Raphinha. The Brazilian was in fine form despite his club's struggles with 11 goals and 3 assists (despite an expected assists (xA) total of 6.8). They will miss him and Phillips who are now with Barcelona and Manchester City respectively.
Back to Leeds' struggles at the back, their expected goals against (xGA) was 70.1 the second worst in the league from which they conceded 79 goals. Considering they only scored 42, they were lucky Burnley were marginally worse than them because they were atrocious. Their xGA was so high because they allowed 15.13 shots per 90, 3rd worst mark in the league of which 219 were on target the most in the league.
They also struggled against ball carriers throughout the season as they were dribbled past 498 times, the most in the league with 55 of them being nutmegs or sulias as they are known in Ghana. This led to the worst disciplinary record in Premier League history with 101 yellow cards and 567 fouls committed. Leeds struggled with high balls as well with an aerial duel success rate of 45.8% which ranked 17th.
Unfortunately for Leeds United it gets worse, statistically they have the worst keeper in the Premier League. Illan Meslier played all 38 games and managed to get accrue the worst Post Shot xG (PSxG) versus goals figure, this stat measures the placements of shots on target and calculates the chances of scoring much like xG which measures the probability of a given shot being a goal based on location and other factors, his figure stood at -7.5. Plainly put based on the shots on target he faced he should have conceded 7.5 fewer goals. This is especially concerning given the poor defensive showing of the team meaning he is making it easier for teams to take their chances. A bad team cannot afford to have a weak last line of defence. Interestingly, the season before the Frenchman had the 4th best figure in this stat with +5.3 meaning he has the potential to be better and Leeds will hope that the Meslier of 2020-21 is the one that is between the sticks from August.
Everton
Everton had their worst season in about 20 years as they finished 16th. Rafa Benítez had a fast start but the wheels started to fall off the wagon and Frank Lampard was brought in to save the season which he just managed.
Everton's main problem was a lack of financial flexibility, many of their expensive signings have not been able to live up to their fees and wages and as football's economic bubble has burst in the wake of the COVID-19 pandemic Everton have been hit hard as they are unable to offload big money flops. Their policy of signing the players bigger clubs no longer want, see Yerry Mina, André Gomes, James Rodríguez, and Fabian Delph to name a few has not paid off. This meant a squad in need of major surgery was only able to add Demari Gray and a slew of free transfers, before spending money from the sale of Lucas Digne in January to reinforce the full-back positions.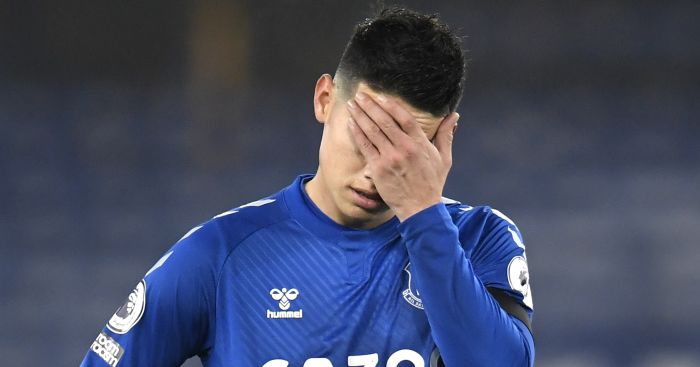 The Russia-Ukraine war also impacted Everton negatively as their links to Alisher Usmanov meant that they were impacted when the oligarch's assets were frozen. This precarious financial situation meant that top scorer Richarlison was allowed to leave for £50m with no replacement in sight. Before the deal, Everton had made a combined loss of £372 million over the last 3 seasons, and with this in mind, you can see why James Tarkowski on a free has been their only transfer so far.
The former Burnley man solves only one of Everton's problems their terrible aerial duel success rate of 45.1%, the worst in the league. The biggest issue for the Toffees was ball retention. Whether by design or circumstance they struggled to keep the ball, 271.7 passes per game ranked 18th in the league this was due to their abysmal pass completion rate of 72.2% (19th in the league). This inability to keep the ball contributed to their poor defensive form as they were constantly under pressure. 184 shots on target faced was the 3rd most in the league and resulted in the 16th worst defence in the league which shipped 66 goals.
The last area of concern is discipline, Everton received 6 red cards last season, the most in the league meaning an already bad team had to deal with 10 men more often than other teams making a difficult task even more difficult.
Everton's situation seems direr than most, the other teams on the list have invested heavily in reinforcements to try and address their issues whilst Everton have gotten significantly weaker with no improvements in sight. It will be a long season for the blue half of Merseyside as they have been unable to address the core issues.
Southampton
The Saints slumped to a 15th-place finish. Southampton mastered the art of inconsistency throughout the season at times they looked nailed on for relegation and at other times no one could beat them, and they pulled off impressive draws against City (2x), Spurs, and West Ham. Whilst managing wins against the latter two and Arsenal. There was also the bad, a 6-0 defeat to Chelsea and three separate 4-0 defeats to Liverpool, Aston Villa and Leicester City.
Goals were a major source of concern, James Ward-Prowse led the team with 10 goals but with 40% of his goals being free kicks, and another 40% being penalties meant that their lack of open play goals was a major concern. Ché Adams managed 7 and Armando Broja, whose loan has ended, scored 6 highlighting the issues in front of goal.  In fact, as a team Southampton underperformed their xG by 5.8 ranking them 16th in terms of their finishing.
They were poor at the other end conceded 67 goals, the 17th worst in the division. This was partly due to having one of the weakest goalkeeping departments in the league. Willy Caballero (2 games), Alex McCarthy (17 games), and Fraser Forster (19 games) managed an abysmal 63.95 save percentage between them which ranked 19th in the league for all teams. The lack of a reliable shot-stopper meant that at the least pressure Southhampton were likely to concede. For a team with a low attacking output, this is a recipe for disaster.
Southampton were also very poor when it came to defending corners, 13 goals conceded from corners the 3rd most in the league. This was not helped by their abysmal ability in the air. They won only 45.6% of their aerial duels (18th in the league).
Their inefficiencies with regard to both goals was Southampton's downfall. They are attempting to resolve this with the signing of Manchester City goalkeeper Gavin Bazunu but goals are still an issue that needs addressing as the season approaches.
Wolves
Lastly, we will talk about Wolverhampton Wanderers. This will surprise many as they finished 10th and had the 5th best defence conceding only 43 goals. However, using the stats there are many worrying signs.
Starting with their attack, Wolves recorded the 2nd lowest collective xG with 35.9 for the season. Unsurprisingly, their top scorer Raúl Jiménez managed only 6 goals, the lowest of any top scorer in the league. However, Wolves marginally outperformed their xG as they scored 38 goals, ranking 17th in the league.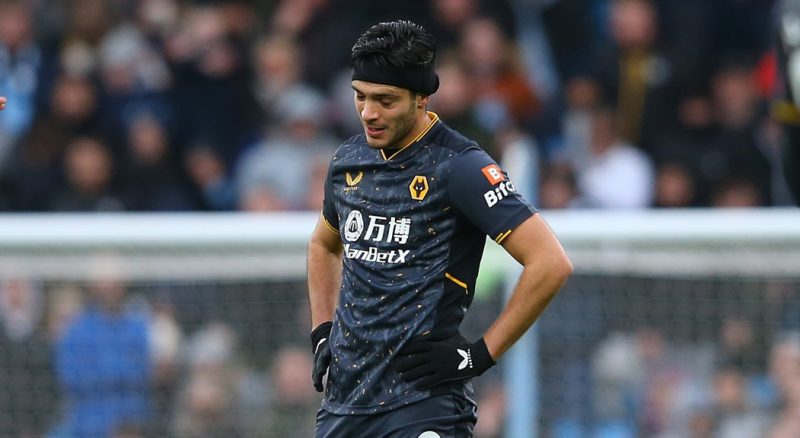 Their impotence in front of goal is a major problem and in truth, their defence is not much better. Their xGA was 60.3 yet they only conceded 43 goals. That is a mammoth difference of 17 goals and indicates major issues with Wolves' defensive structure. That xGA meant in xG terms their difference ranked 16th a far cry from 5th.  Looking at their expected goal difference (xGD) Wolves ranked 18th with a staggering figure of -24.4.
Yet somehow Wolves had one of the best defences, this is down to the efforts of one man. José Sá was one of the stand-out performers last season. He led the league with an outstanding save percentage of 79.3% in 37 games. In those games, he conceded only 40 goals. His PSxG differential was a mammoth +9.2 which was not only the best in the Premier League but the 2nd best in Europe's top 5 leagues. The Portuguese shot-stopper was in imperious form, but the question is whether this form is sustainable. It is a very dangerous method to rely on the brilliance of a goalkeeper, coupled with the poor form of the other departments there will be too much pressure on Sa to perform next season