Ghana Skolars Rugby League Club has been crowned champions with a 22-18 defeat over rivals Bulls RLFC in the Men's final of the 2022 13s Rugby League Championship at the University of Ghana, Ajax Park.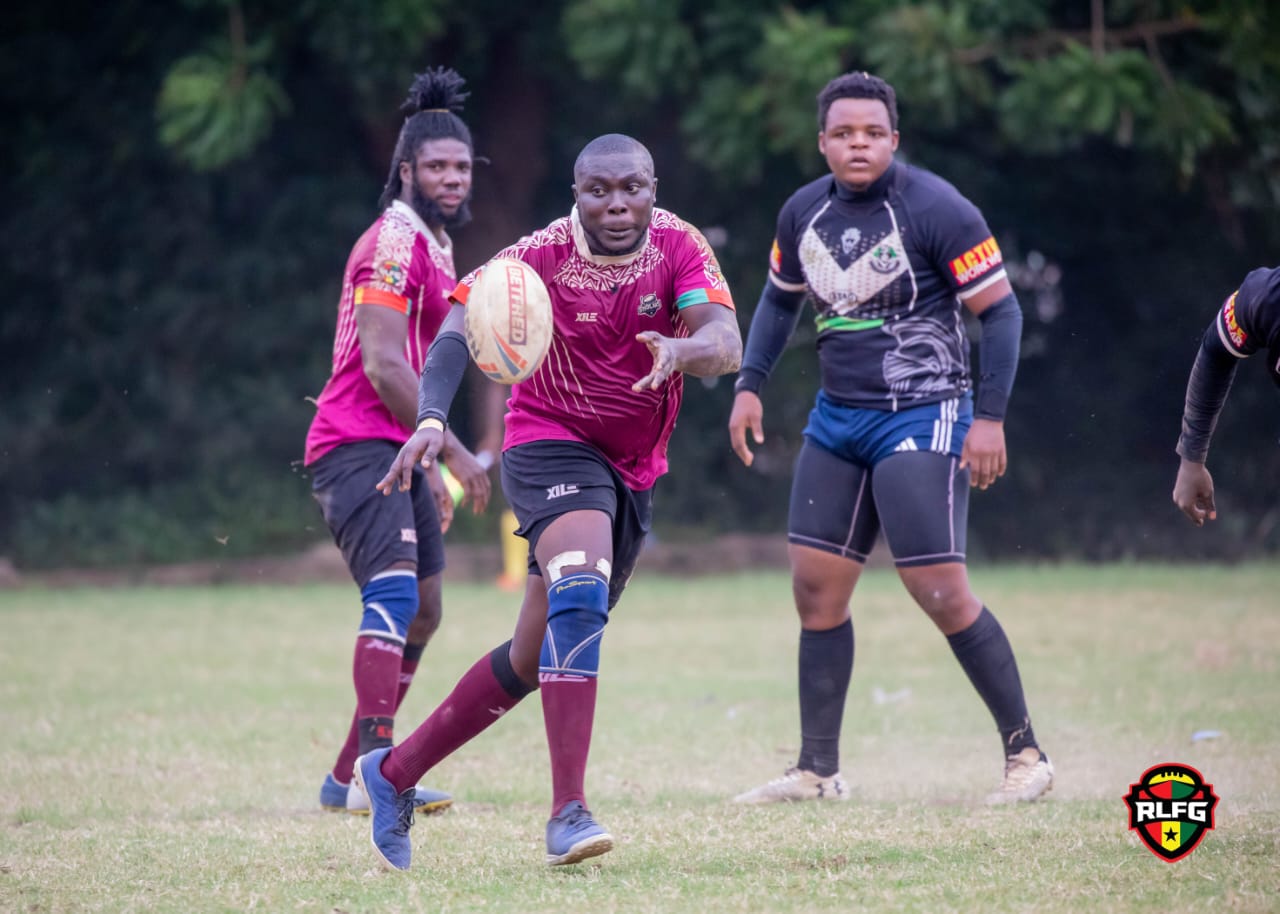 The Skolars, being anxious to defend their title won in 2021, took the lead in the first half with an Elvis Ayertey early try. The Bulls gave a quick response through Hakeem Sugri after missing one earlier to end the first half at 4 points each.
In the second half, Desmond Geotrah put the Bulls in the lead with an unsuccessful conversion but the Bulls were stopped by the Skolars as they replied with three tries and a conversion. The Bulls later put 8 points on the board in the 71st and 78th minutes through Nigel Sackey and captain Collins Ofosu with a conversion by Abdul Rahman Moussa for an 18-18 score before 80 minutes.
Ghana Skolars RLC showed their prowess and aggression to retain the title as they made a golden try in the dying minutes of the extra time. The game finally ended 22-18 in favour of Skolars.
Speaking with the captain of the Skolars, Riddick Alibah, he said his team prepared adequately for this match and has reaped its benefit. He added that despite the Bulls' loss, they were worthy opponents.
Captain of Bulls RLC Collins Ofosu shared his thoughts on the game; "it was a great game. The lads showed a lot of heart and effort. We go again next year".
The Marketing and Brands Manager of the RLFG Daniel Oko Djanie expressed his appreciation to sponsors "It was a good league with support from several sponsors".
Mr Djanie added that, for the game to grow and have a great impact on the youth, there will be a need for more support from corporate Ghana and philanthropists."
"I would like to use this opportunity to call on companies to support the Ghana national team for this year's MEA Tournament", Mr Djanie said.