Head Coach of Ghana's National Amateur Boxing Team, the Black Bombers, Akwasi Ofori Asare has touted the readiness of the sport for the upcoming African Games.
The 2023 African Games will be held in Ghana in August with facilities at the University of Ghana and an arena under construction at Borteyman billed as the host sites for the multisport competition.
Speaking exclusively to CITI Sports during the celebration of the National Fitness Day at the Accra Sports Stadium, the Black Bombers Coach indicated boxing is ever ready to compete.
"We are always ready. Boxing is always ready. We just came from the Commonwealth Games, we've taken a break for a little bit but we will resume very soon and then we intensify our training…As a sport discipline, boxing we are always ready" he stated.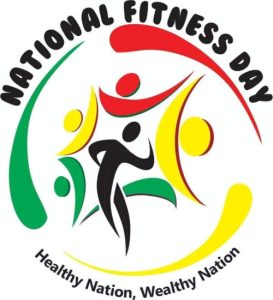 Under his guidance, three members of the Black Bombers won two silver medals and a bronze medal at the 2022 Commonwealth Games in Birmingham. Ghana's total medal in Birmingham was five.
Coach Ofori Asare also guided Samuel Takyi to win bronze at the 2020 Tokyo Olympics which was Ghana's sole medal win at the competition.