Another match week in the 2022-2023 English Premier League season, another stint for Arsenal Football Club atop the standings of the best football league in the world. For scheduling reasons, Arsenal will likely play the standout game of match week against Liverpool as the second highest ranked team in the league.
Arsenal's closest rival, Manchester City, plays Southampton a day before and judging by City's imperious swagger coupled with Southampton's obsession to play a high line, it is very likely City will add The Saints to its list of mauled opponents. Right on cue, Man City smashed Southampton 4-0 with Erling Haaland scoring another goal and Joao Cancelo showing once again why deserves to be the "World's Best Right Full Back".
Arsenal is having a brilliant season on the back of headline signings Gabriel Jesus and Oleksandr Zinchenko settling well in the starting unit and improved performances from Gabriel Martinelli, Granit Xhaka and William Saliba.
However, there is still doubt about the team's title credentials considering the team hasn't really separated itself in the face of elite competition. Mikel Arteta's side lost 1-3 to Manchester United and looked suspect against Tottenham Hotspurs counter attack until Hugo Lloris' howler that gifted Arsenal a second goal and not forgetting Emerson Royal's needless red card incident. That aside, Arsenal showed the type of naivety that cost the Gunners a Champions League spot as Gabriel Magalhaes committed a very preventable penalty.
Liverpool, on the other hand is just in a bad state with just two wins and four draws in seven games and beyond this basic stat line, the performances have been putrid.
All that can change with a win on Sunday.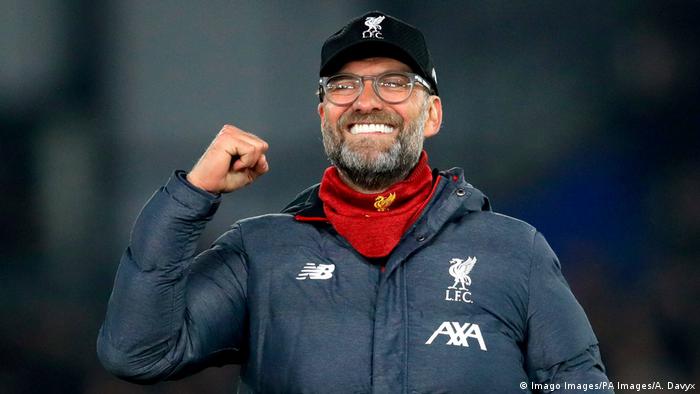 Winning cures all ills and invigorates even the most down trodden organization or individual; basically, Liverpool needs a jolt to its seventh season under Jurgen Klopp.
German tactician Klopp has won all there needs to be won and from the early signs shown this season, clearly there is inertia in the Liverpool system. It starts with the 4-3-3 system Klopp has drilled into his men over the years even the youngest Liverpool fan out there in the world won't second guess the Reds tactical outlay. Coaches change tactic layouts every time, Klopp's biggest EPL rival Pep Guardiola does it all the time and then there is Klopp who remains stuck with his system.
As sound as this formation is, unique traits of opposing teams sometimes call for system adjustments. Man United Coach Erik Ten Hag fell culprit to this in United's 0-4 loss to Brentford with the Dutch coach opting for his team to play out from the back and a midfield that lacked physicality.
Brentford is built to devour such a system as the Bees have imposing physical presence and workaholic forwards who press high up the pitch.
A rejigged system to exploit Granit Xhaka's propensity to join the attack leaving Thomas Partey to man the midfield all by himself should be the game plan in midfield. Zinchenko slots into Xhaka's vacated space in midfield but creates another opening on the left side that Leicester City's James Maddison took advantage of to bag a brace.
Instead of a 4-3-3, a 3-4-3 system with Mohammed Salah and Luis Diaz operating as orthodox wingers rather than inverted wingers to stretch the Arsenal backline.
They can then feed aerial balls to under pressure striker Darwin Nunez..
Playing Virgil Van Dijk, Joel Matip and Joe Gomez gives Liverpool protection down the right side whenever Trent Alexander-Arnold advances up the pitch.
Gomez's speed is a huge asset in this area.
Closely connected to the first point, Klopp needs to shake up his personnel for the big game on Sunday. Van Dijk has had a torrid time this season than at any point in his Liverpool tenure and there is a direct correlation between his poor form and the weakened midfield in front of him.
The best versions of Fabinho, Jordan Henderson, James Milner and Thiago Alcantara are on the downside due to injuries and waning physical prowess (especially in the case of Henderson to cover up for Alexander-Arnold).
As such, Van Dijk (having to make several challenges and clearances) has ended up committing the mistakes that come up when defenders are constantly stressed out.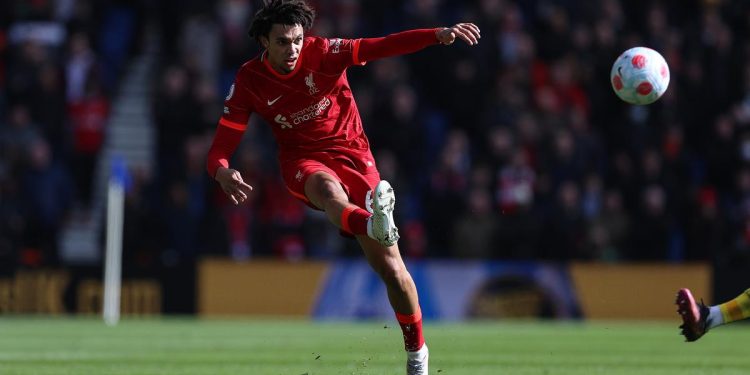 Klopp needs to get young and more mobile in midfield by starting Harvey Elliott and Fabinho in the middle flanked by wing backs.
Playing Alexander-Arnold and Kostas Tsimikas as wing backs gives both men the freedom to attack Arsenal without worrying too much about the gap they leave behind knowing there is enough defensive cover.
While Roberto Firmino's intelligent runs and ability to play the "Defensive Striker" role are crucial to Liverpool's success, Nunez's presence is sure to keep more than one Arsenal defender occupied indirectly giving Liverpool a leg up in the numbers game in other areas of the pitch.
Arsenal defenders are in a buoyant mood and either of Gabriel or Saliba can handle Firmino singlehandedly. This situation gives Zinchenko the green light to join the midfield and give Arsenal the numbers game advantage in the middle.
Firmino, Thiago and Henderson offer better game changing prospects off the bench than as starters and that's Liverpool's route to a win over the Gunners.