The world is more connected than ever before and as sports reflects real life and this connection has major implications on this weekend's biggest game in the English Premier League. France and England are connected by the Eurostar train system that connects t cities of either country; Paris and London. Earlier this week, Paris' most prominent club Paris Saint-Germain encountered a rehashed problem as Kylian Mbappe displayed his latest round of discontent.
Not pleased by his team's inability to honour a reported promise to sign a center forward so Mbappe plays off him, Kylian has instigated a January 2023 move away from the club. While PSG looked to have solved the Mbappe problem in the immediate past offseason with a mega rich three year contract, that problem has popped up again though Mbappe has scored more goals at this point in the season than he did in the last campaign.
By referencing the need for a center forward he can play off, Mbappe added further credence to Olivier Giroud's importance to the French World Cup winning team in 2018. Mbappe's need offers a solution to end Mohammed Salah's poor run (by his standards) this season.
Since joining The Reds, the Egyptian has operated as the goal getter with fellow Roberto Firmino and recently departed Sadio Mane operating as the creators and facilitators of Liverpool's attacks.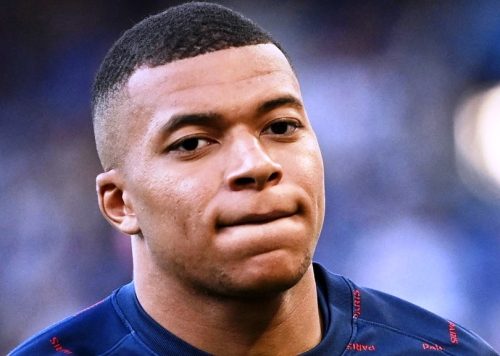 Essentially, Salah played off Mane and Firmino but that duo has broken up with Mane leaving for Bayern Munich and replaced with Darwin Nunez who operates differently from the speedy Mane. Thus far, the experiment hasn't lived up to expectation and having Darwin and Salah together in attack has proven to be clunky and choppy. This was highlighted in the Champions League as Klopp benched Salah in the 7-1 win over Rangers and started Nunez with Firmino up top in a 4-4-2 formation.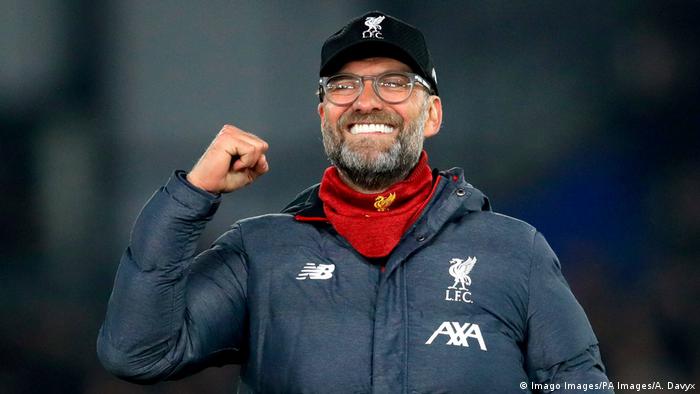 This is all down to the lack of clarity on the role of Salah with Nunez in the mix; does he operate as a creator to feed Nunez or does he continue as the first level goal threat? In the case of the latter prospect, what it does is to take away goals from the leader of the next phase of Liverpool who needs to score as many goals as he can to overcome the frustrating start he has endured at Anfield. Playing out this balancing act is a tough task even for an experienced manager like Jurgen Klopp.
Liverpool has hit a patch of inertia and changes have been called for but stubborn Klopp has only scratched the surface of that prospect. However, injuries to key players like Trent Alexander-Arnold, Joel Matip and Luis Diaz will force Klopp to alter his setup for the big game against Manchester City while fixing the Nunez-Salah issue. By playing Liverpool's in-form forward Firmino alongside Salah behind Nunez in a 4-3-2-1 formation, Liverpool's top attacking options get to start together with clear cut roles.
While the world knows this as the Christmas Tree formation, playing this system that mirrors the structure of an Egyptian pyramid suits the native of the land of the Pharaoh's, Mohammed Salah best without compromising the team's shape and chances of winning games to get back into Premier League title contention.
Salah can play off Nunez in a similar way Antoine Griezmann excelled alongside Diego Costa at Atletico Madrid and the same way Mbappe does playing with Giroud for France. Like Costa and Giroud (outside the 2018 World Cup run), Nunez will score his fair share of goals to set himself up for higher marks in the future and justify his high price tag.
Nunez's industry and big physique makes him a pressure point on Man City's center back pairing that wasn't tested by Manchester United in the derby. Salah can feast off knockdowns from Nunez and the space created between the defensive line and midfield when the big Uruguayan commands the attention of multiple Man City defenders.
Firmino's "defensive striker" role means the Brazilian is the prime candidate to drop deep into midfield to shore up Liverpool's numbers in the middle of the pitch.
In midfield, starting Harvey Elliott, Fabinho and Jordan Henderson ahead of a four man back line that has Virgil Van Dijk and Ibrahima Konate flanked by Joe Gomez and Kostas Tsimikas is the best shot Liverpool has to beat Manchester City.
Henderson has lost a step or two making him an ill fit to play cover up behind an advanced full back but that is more of a problem with Alexander-Arnold than Gomez. Gomez is more of a defender than Trent so Henderson's weakness can be glossed over.
Having Thiago Alcantara is great but pairing him with vets in Fabinho and Henderson hurts Liverpool's chances to cover ground against a heavy ball possessive team like Man City hence the need for Elliott to start.
After falling in big league tests against Manchester United and Arsenal, Liverpool needs a win over the biggest test of all in England's top flight to jump start its season and setting up in the 4-3-2-1 system is sure to get Liverpool in a festive mood even before Christmas.