Two games into the world's greatest football show that is playing out in Qatar, Ghana's Black Stars remain an enigma heading into Group H's final round of games against Uruguay. Heading into Doha, Otto Addo's team was deemed a defense first side that concedes vast amounts of possession and swings between playing a high pressing system, a mid press system that blankets the middle areas of the pitch and on other occasions, a deep block that engages in clearances very close to goal.
This was flagged as the team's biggest strength that could get the Black Stars to mirror the 2010 World Cup iteration of scoring just a goal in winning results in the campaign en route to a deep run. Scoring goals was a struggle and scoring beyond a goal in a game was virtually unheard for Otto Addo's side. Quite stunningly, the reverse has happened to the Black Stars as Ghana has bagged a combined five goals in games against Portugal and South Korea but has conceded the same number of goals in the process.
It is difficult to pin down an enigma and what the Stars have shown thus far in Qatar is a team that is hard to define. Is it the barnstorming Black Stars that battled hard to grind out a 2022 World Cup clinching ticket against Nigeria and has since gone on to beat South Korea? Or is it the Black Stars that failed to lean into its biggest strength (defense) to keep the Portuguese at bay after drawing level en route to a 2-3 loss?
Going against Uruguay isn't a straight forward call as one can't quite gauge which side of the Black Stars would show up against Luis Suarez, Diego Godin, Edinson Cavani and the remaining members of that "Golden Generation" of players who starred in that controversial penalty shootout win over Ghana 12 years ago.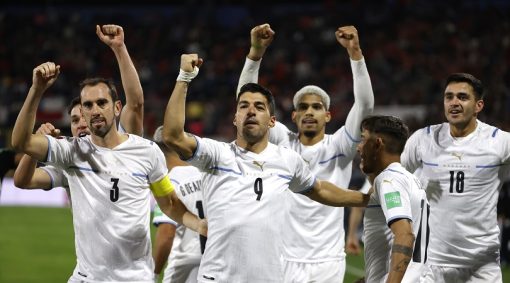 By beating South Korea to get three points on the board, Ghana goes into the game against Uruguay on Friday in a better spot than the latter considering the South Americans are yet to score a goal and have just a point to their name. What this means is, Ghana needs to avoid a loss to all but secure a spot in the Round of 16 for the third time in four World Cup appearances. While this is a very good position to be in, a place in the Round of 16 isn't yet a home run for Ghana looking at how matters have panned out in the last round of games in other groups.
Iran headed into its matchup against USA needing to avoid a loss to progress but ended up losing 0-1 to exit the World Cup with three points thanks to the 2-0 win over Wales. The US on the other hand, registered five points in all in Group B thanks to the slim win over its political ideology adversary to progress.
In Group A, Ecuador had impressed two games into the competition in Doha by beating host nation Qatar 2-0 and drawing 1-1 with the Netherlands. All Ecuador needed to do to secure qualification to the next stage was to avoid losing to Senegal in the final round. However, the Enner Valencia led team lost 1-2 to the reigning African champions playing poorly and eventually getting dumped from the competition with Senegal and the Dutch progressing.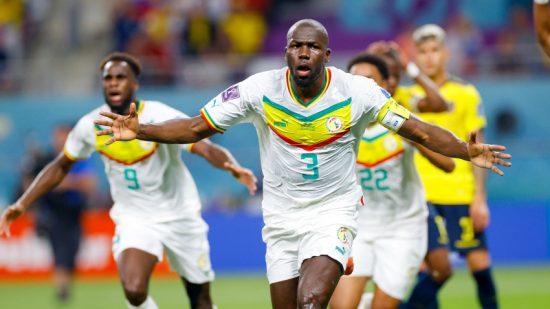 All Poland needed to book its place in the next round was to avoid losing to Argentina but that didn't go according to plan as the Poles lost 0-2 and had to rely on Mexico's failure to score enough goals to offset the goal difference that was in favour of Poland. In all three instances leading to Ghana's game, a simple task to avoid a loss wasn't accomplished and ended in failure.
That's a stark warning to the Black Stars especially considering what happened earlier this year.
At the 2021 AFCON played out in Cameroon in January to the early parts of February, Ghana needed to avoid a loss to Comoros in the last Group C game but ended up losing 2-3 to the tiny nation. Grabbing even a draw would have been enough to get Ghana through as one of the best performing third placed nations.
Earning a draw would have put Ghana through to the next stage via having a better goal difference; rather, the Black Stars ended up recording its worst performance in AFCON history. For the record, nine members of the present Black Stars started in the loss to Comoros in Cameroon.
As the youngest group competing in this year's World Cup, several members of this Black Stars group are eligible to get drafted into Ghana's national under 23 side, the Black Meteors. The Meteors infamously needed to avoid losing to Japan to progress from Group B but after drawing 2-2 with Italy and beating Paraguay 2-1, Ghana lost 0-1 to Japan to crash out of the 2004 Athens Olympics. Ghana has since failed to qualify to compete in the Olympics football event since the infamous loss to Japan.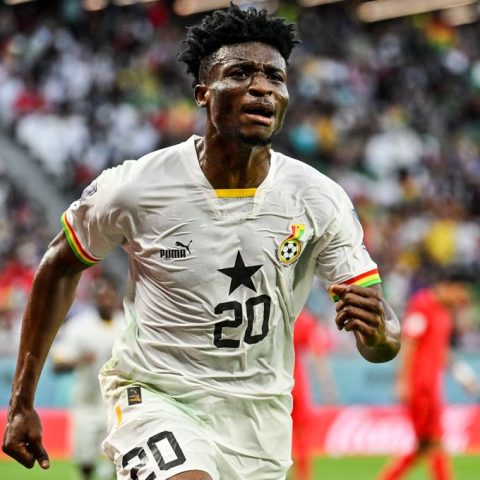 Avoiding a loss to Uruguay is very important as there is a high possibility South Korea beats Portugal as Ghana battles Uruguay. With qualification secured, Portugal is very likely to field a weak team against South Korea same way France did against Tunisia with the former booking its place in the next round after winning back to back games.
The Carthage Eagles shocked the odds makers by beating France 1-0 and it isn't a far-fetched idea Ghana ties with South Korea on four points but ends up missing out on progressing due to an inferior goal difference compared to Korea.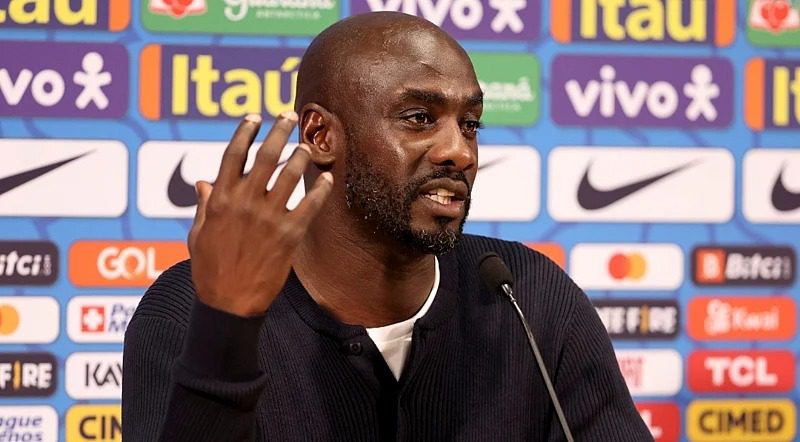 It is difficult to keep emotions in check in the course of a game especially for a young Ghanaian team against the man who played a pivotal role in denying Ghana and Africa a first ever semifinal appearance. Ahead of the grudge game this weekend, beating down revenge talk on Luis Suarez's Uruguay has been rife but the more concerning item that needs to be addressed is which Black Stars shows up on Friday.