The year 2022 has been a remarkable year in many ways than one.
From the memorable night in Abuja where the Black Stars secured qualification to the World Cup at the expense of Nigeria to Pele passing away just days to the end of 2022.
How can one forget the spectacle of a World Cup the nation Qatar exhibited to all.
This year really has been a once in a lifetime experience for sports lovers across the globe and
Citi Sports reporters, Nathan Quao, Benjamin Nketsia, Daniel Koranteng, Susu Graham, Edwin Kwakofi, Evans Ofotsu Manso and Rita Mensah, chronicle the key events that defined the year.
What has been your biggest global sporting moment of 2022?
Rita: I would have said Roger Federer retiring from tennis but definitely Lionel Messi finally winning the World Cup with Argentina takes the crown. It just had to happen, he had won everything except that trophy and it's only right it happened in 2022.
Daniel: It has to be Roger Federer's retirement from tennis. The Swiss maestro basically redefined greatness during his playing days, ending his career with 20 grand slam titles – surpassed by only Rafael Nadal and Novak Djokovic. I can't think of a bigger sporting moment than this.
Benjamin: Qatar hosting a World Cup to rival any edition despite all the skepticism and Messi leading Argentina to the trophy.
Susu: Lionel Messi winning the World Cup. The climax of the biggest sporting event in the world and arguably the greatest of all time crowned his immense CV with the grandest prize of all. It was made all the more dramatic as it came off one of the best World Cup finals in recent memory. Mbappe produced a Herculean performance but it wasn't enough
Nathan: Messi winning the World Cup after years and years of falling short. If his international career is heading into its final chapters, then getting his hands on football's biggest prize is the way to bow out.
Edwin: Rafael Nadal becoming the first man to win 22 Grand Slam titles just edges it for me. For him to do it at Roland Garros was the icing on the cake.
Evans: No sporting moment in 2022 can be bigger than Lionel Messi lifting the World Cup. The twist and turns that the Magician has had to go through to win the coveted trophy makes it even better. It could easily pass for a movie with the title: Written in the Stars.
What has been your biggest Ghanaian sporting story of 2020?
Nathan: Black Stars' qualification to the World Cup. It was a great way to bounce back after the horror show at the AFCON and how the qualification was sealed in enemy territory made it sweeter.
Benjamin:Ghana bouncing back from a poor AFCON to qualify to Qatar 2022 at the expense of Nigeria with the odds heavily stacked against us.
Edwin: Benjamin Azamati breaking the national 100m record again. It's unfortunate that some bad decisions from Ghana's technical team stopped him from getting a Commonwealth medal this year.
Evans: The Black Stars qualification for the 2022 World Cup in Abuja. Yes, there were doubts after a goalless first leg against Nigeria in Kumasi, but to have the Black Stars pip the Super Eagles in their own backyard feels so great.
Susu: Kudus' brace against Korea Republic. It was a moment of redemption for the black stars. After the disgrace of our last World Cup and our last AFCON it was a great moment for Ghanaian football and showed the Black Stars still have great promise despite their recent failures
Daniel: The Black Stars qualification to the Qatar 2022 World Cup against all odds, takes it. Ghana had registered her worst ever performance at the AFCON in January, failing to win a single game in a group consisting of Morocco, Gabon and Comoros. Expectation was pretty low going into the World Cup playoff game against Nigeria, but the Black Stars prevailed, booking a ticket to the mundial for the first time since 2014.
Rita: The Black Stars qualifying for the 2022 World Cup after beating Nigeria in the final round of qualifying. After missing out on the 2018 edition and the controversy that rocked the 2014 tournament, it was great to see Ghana at the Mundial again.
Who has been your biggest sporting personality of 2020?
Benjamin: Steph Curry and his leadership and clutch play that took the Golden State Warriors to a 6th NBA crown and his 4th overall. He was always knocked for being a passenger on a championship bus or being in a good system. This time regarded as the underdog he drove the bus as they defeated the Celtics.
Edwin: Sadio Mane. For an African player to be as influential and amazing on the pitch as he is off it, Mane deserves this.
Rita: Lionel Messi for sure. A lot of people doubted if he could lead Argentina to win the World Cup and especially after they lost their first game to Saudi Arabia. However he was able to lead his side and played a pivotal role in helping the country win and deservedly was awarded player of the tournament.
Daniel: This is probably the easiest and most obvious in my books. Morocco head coach Walid Regragui was simply impeccable this year. After leading Wydad Club to the CAF Champions League title, the 47 year old led Morocco to the semifinals of the FIFA World Cup – the first time in history, an African country has reached that stage. His consistency throughout the year was unmatched.
Nathan: It must be Cristiano Ronaldo. It's not for the best reasons but he was always in the news and that huge interview he granted Piers Morgan made him the hottest subject of the year. Steph Curry was a close second for me but one cannot look past Ronaldo.
Susu: Karim Benzema had an unbelievable UCL campaign. He topped it off with a Ballon D'Or cementing his place as one of the greats. After all the controversy that has followed him we can agree he has realized his great potential.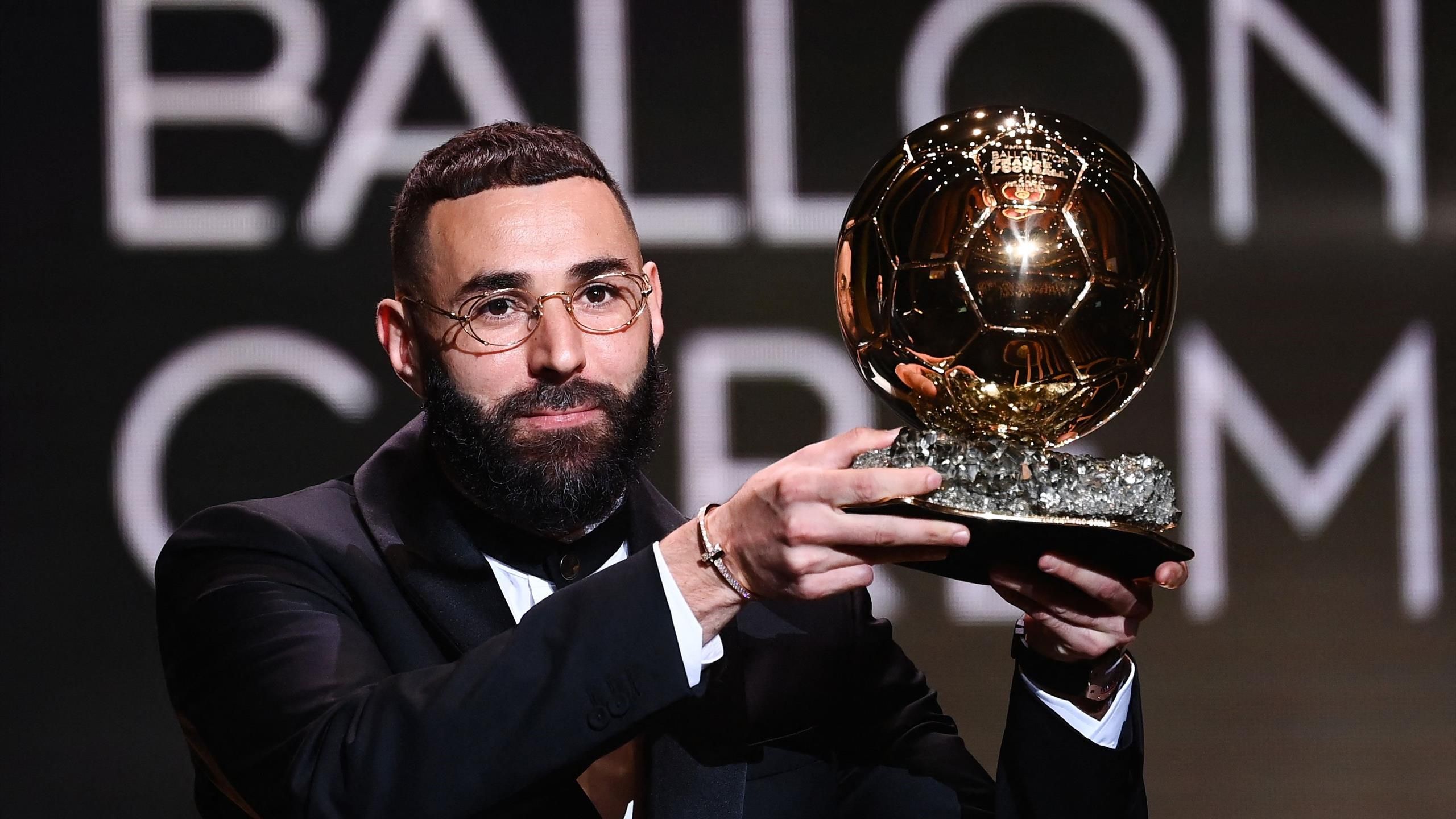 Evans: Lionel Messi without a doubt. For me, he saved his best for the last. Winning man of the match awards for the group stage, Last 16, Quarter final, semifinal and final of a world cup cements his place as my biggest sporting personality for 2022. And he ended the tournament as World Champion.
Edwin: Sadio Mane. For an African player to be as influential and amazing on the pitch as he is off it, Mane deserves this.
Who has been your biggest Ghanaian sporting personality of 2020?
Nathan: Mohammed Kudus. He elevated himself into prominence with his Champions League displays and his reputation soared with his performances at the World Cup. I cannot think of any Ghanaian sports personality who was bigger in 2022.
Edwin: Mohammed Kudus' rise from a rising talent to genuinely one of the world's best young players has been the most impactful for me as a Ghanaian sports enthusiast. He's the personality of the year.
Evans: At a World Cup where his teammates failed to glitter, Mo Kudus stood out in every game. No wonder, the star boy from Nima has received a commemorative gold coin, had a mural created for him among other accolades. Certainly, Kudus dey, Kudus dey!!!
Rita: This definitely goes without saying, Mohammed Kudus of course. He's really done well for himself this year, scoring goals and providing assists at Ajax in the Eredivisie and the Champions League group stage. Then he capped off the year with another round of impressive performances at the 2022 World Cup. He definitely deserves all the praise he's getting.
Susu: Mohammed Kudus, his Ajax career seemed to be over but his reinvention as a forward has rejuvenated him coupled with his great albeit short World Cup campaign we saw one of Ghana's best players in a long time come out to the world.
Benjamin:Kudus Mohammed without a doubt. Starting off on the bench with Ajax, plagued by a transfer storm still managed to have an incredible year for club side and topped it at the World Cup even when Ghana wasn't playing great.2022 was his official coming out party.
Daniel: 2022 hasn't been the best sporting year for Ghana, but one man who's stood out throughout has been Black Galaxies Head Coach, Annor Walker. After guiding Accra Great Olympics to an impressive fifth place finish in the 2021/2022 Ghana Premier League, he led Ghana back into the Championship of African Nations tournament (CHAN) for the first time in 7 years, beating bitter rivals Nigeria in the final qualifying stage. Achievements like this shouldn't go under the radar.