Black Galaxies head coach Annor Walker is adamant his team will win its matchup against Sudan later tonight with the game kicking off at 19:00 GMT.
Ghana takes on Sudan in the Galaxies final Group C game in this year's CHAN after Morocco pulled out of the competition stemming from political differences between the North African nation and host Algeria.
Speaking in the pregame conference, the veteran coach highlighted the need to beat Sudan after his side lost 1-2 to Madagascar to get its campaign underway. Anything but a win eliminates Ghana from the tournament.
"We lost a game that we never thought of losing… all I see we are going in with a different mentality to win the match at all cost" Walker said.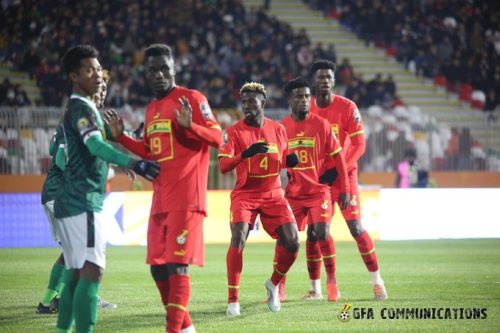 Ghana is competing in the tournament created for players who compete in national leagues on the African continent for the first time since 2014.
The Black Galaxies finished in second place at the 2009 and 2014 editions of the CHAN.