Former Black Stars defender, Eric Addo has pointed to the bad state of pitches in Ghana as part of the reasons behind Ghanaian players' wastefulness in front of goal.
Addo is a scout for Dutch side, PSV Eindhoven and is visiting Ghanaian football team, Attram De Visser Academy with PSV Technical Director and Head of Youth Coaches, Ernest Faber.
In an interview with Citi Sports, the ex-Black Stars player acknowledged that Ghanaian players abound in creativity but equally recognized the profligacy in front of goal on the Ghanaian scene due to poor pitches.
"About creativity, we have it here but finishing is always the problem because you cannot compare the European style of the pitches [to the ones] we have here" he said.
Bad pitches has been raised as one of the issues hampering youth football development in Ghana.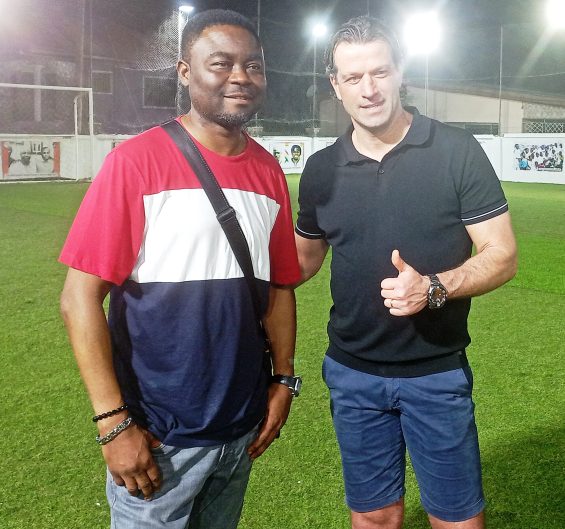 Addo was part of Ghana's Black Stars team at the 2006 FIFA World Cup held in Germany and played at the 1998, 2008 and 2010 African Cup of Nations.
He won six Eredivisie titles during his 11-year run with PSV Eindhoven.