Erling Haaland became Manchester City's highest goalscorer in a single season on another record-breaking night for the striker.
The Norwegian scored five times, including a first-half hat-trick, as City thrashed RB Leipzig 7-0 to reach the last eight of the Champions League.
Since joining City last summer Haaland has amassed 39 goals in 36 games.
He has broken Tommy Johnson's 94-year record for most goals for City in a single season. And it is only March.
"My super strength is scoring goals," Haaland told BT Sport.
"A lot of it is being quick in the mind and trying to put it where the goalkeeper is not.
"I was so tired after my celebrations."
His tally of five against Leipzig equalled the record for the most goals in a Champions League game alongside Lionel Messi for Barcelona against Bayer Leverkusen in 2012, and Luiz Adriano for Shakhtar Donetsk against BATE Borisov in 2014.
Haaland now has 33 goals in 25 Champions League games, becoming the youngest player to cross the 30-goal mark at 22 years and 236 days old, 116 days younger than previous recorder holder Kylian Mbappe.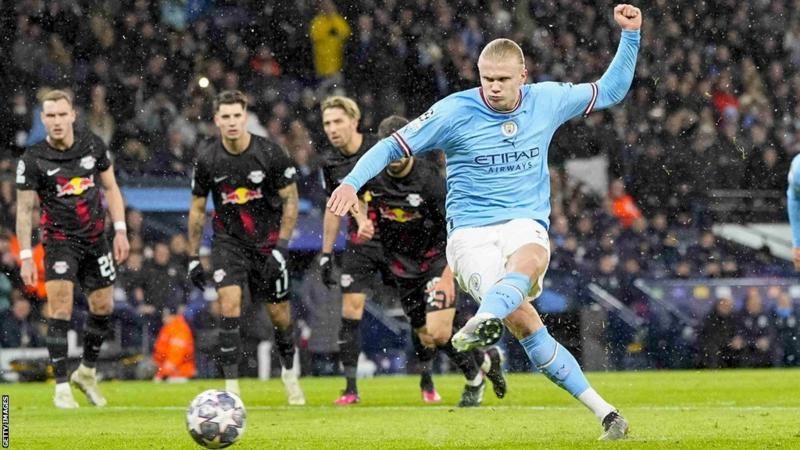 Haaland has 10 in the competition this season, more than any City player has previously managed in a single campaign in the Champions League.
The former Red Bull Salzburg and Borussia Dortmund striker has scored more goals in Europe's premier competition than Wayne Rooney, Kaka and Samuel Eto'o.