The last time I felt this much hope and excitement about the Black Stars of Ghana was in 2010 after Ghana had bitterly lost the Africa Cup of Nations trophy to Egypt in Angola despite our best efforts in the competition.
I, at that tender age, believed sincerely we were going to do wonders at the 2010 World Cup and boy was I right.
Thirteen years and several "we almost won it" moments later, down the line, I feel there is a resurgence and Chris Hughton may just be the one to lead Ghana win another Africa Cup of Nations trophy after forty-two years.
I was in Kumasi and from my observations; I cannot help but say – WE ARE BACK, BABY!
Wait! It may be too early to say that but this is a good feeling and Chris Hughton has planted the patriotic seed in me and Ihave a great sense of hope. Selah.
Despite the glimmer of hope (maybe more than a glimmer), I cannot help but put across these pointers on what I make of Chris Hughton's team selections and the team in general.
CHRIS HUGHTON IS THAT GUY
I do not have a memory of Ghanaian head coach who has been able to perfectly use substitutions to affect games as Chris Hughton has in his first two games in charge of the Black Stars.
His changes remind me of Erik Ten Hag's use of this tactical eye to turn a game around to his favour from the bench and I think this is one of the things that excites me about the team
When Ghana needed a new dimension in attack at the Baba Yara Sports Stadium, our 64-year-old coach threw in Joseph Paintsil and Osman Bukari and complimented it with Salis Abdul Samed who sent onfor Edmund Addo who looked out of shape the entire game.
These changes plus the introduction of Antoine Semenyo gave the Angolan backline something new to think about and something different to deal with as the entrants were rapid and strong and buoyed by the anxious Kumasi crowd.
These changes were so spot on that ten team started to actually threaten Adilson Cipriano da Cruz aka Neblu's goal with Semenyo going off target twice before burying his third effort at goal the third time of asking.
You cannot be that guy if you cannot throw in players to effectively change the tide in your favour.
For every substitution of Angola, there was a response and a bigger threat at goal from Ghana and that is what we need especially if we want to win another Africa Cup of Nations trophy.
It is impressive the calls Chris has had to make and if those starting players do not live up to expectations, he not scared to yank them off.
In Angola, when Mohammed Kudus was being ineffective, Mr. Hughton took him off and surprisingly drifted Jordan Ayew to the number 10 role to accommodate Joseph Paintsil and balanced it with the introduction of Majeed Ashimeru who was absolutely brilliant in transition in Luanda.
Bold managers at all times know who to bring off if they somewhat get it wrong with their starting eleven and that is what Chris Hughton did in Angola.
PLEASE, KUDUS IS NOT A NUMBER 10
It's baffling to see that Chris Hughton sees Mohammed Kudus as a number 10, even shocking if I am permitted to be bold with my words.
There is a reason why under Alfred Schreuder and Johnny Heitinga, the 22-year-old has been made to play high up the field, closer to goal.
Kudus, for all his talent cannot be Ghana's number 10 if we are going by traditional football roles.
At Ajax, he has been deployed as a winger, a false and these are the places he has been effective, so much that he has 18 goals and 5 assists across all competitions this season.
For better context, Kudus has played as number 10 or the attacking midfielder role eight times this season and he has just two goals and zero assists across all competitions for Ajax (are you getting the picture now?).
As a right-winger, Kudus has played eleven times and he has seven goals with two goals and as central striker or false-nine role, he has sixteen games, nine goals and two assists to his name.
Is the picture clear now?
Aside the statistical reasons not to play him as a number 10, his style of play has advanced to one that is more eager to score a goal or two than to locate a teammate. It is why Alfred Schreuder in the early days as Ajax boss did not play him because Kudus just couldn't fit.
Mohammed Kudus is very ineffective as a number 10 as he holds on to the ball for too long a time, takes too much time to release the ball, he is too quick to play in that role and above all, there are players in the team who can actually play there and play better than him (no disrespect to the Ajax star but I think he will even agree with me on this).
Without the luxury of Daniel-Kofi Kyereh, there was a vacuum to fill since Chris Hughton preferred the popular 4-2-3-1 system with a traditional number 10, typical number 9 and wingers who are expected to bring width and trickery to the team.
With this vacuum, it made sense for Kudus to play ahead of Andre Ayew in that role as per the last training session held at the Baba Yara Sports Stadium on March 22, 2023.
However, he did not fit and does not fit in that role which rendered him ineffective both games against Angola.
THOMAS PARTEY, HMMM
After an incredible display against Angola in Kumasi, one expected the Arsenal star to keep the momentum and boss things in the midfield in Luanda.
However, he sat out in the game against the Palancas Negras in Luanda due to an injury according to Chris Hughton after the game.
"Thomas has some small issues, he has some small injury issues and we felt it was too big a risk to start him," Hughton said.
With a "small injury" issue keeping him, I wonder what he could bring to the team if we qualify for the Africa Cup and by January 2024, Arsenal are also chasing the league title as they are this season.
The former Atletico Madrid midfielder has injury issues that need to be managed very well and in this case, it worked for us because we did not lose in Luanda and we got his full services in Kumasi and he will be back to the Premier League, dominating and dictating things for Mikel Arteta's side.
Where will his loyalty rest? With Ghana or Arsenal when the going gets tough for either side?
ARE WE READY FOR A GHANA WITHOUT ANDRE AYEW?
This international break left me wondering if Ghana was on the brink of moving on from Andre Ayew for the first time since he made his debut.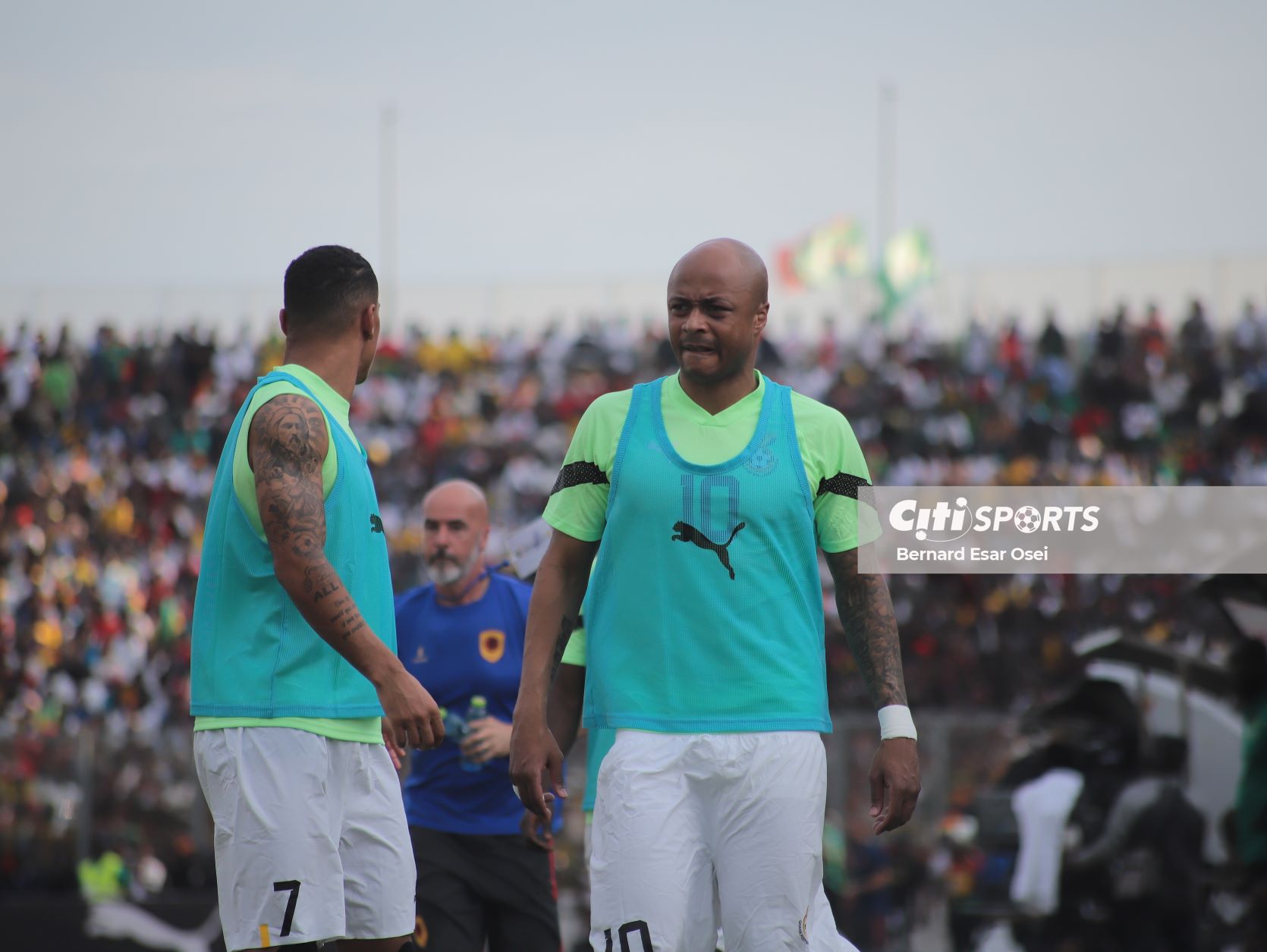 Since making his debut for Ghana as a 17-year-old on August 21, 2007 against Senegal in an international friendly, Andre Dede Ayew has been an ever-present figure for the senior men's national team.
He is Ghana's most capped footballer with 113 games under his belt and has twenty-four goals.
He has seen it all with the national team, he has done it all for Ghana and maybe, just maybe we are moving on from the sterling, patriotic hero.
The way the team was able to navigate the two games without his leadership especially in Luanda gave a signal that we may be on the brink of a Black Stars without Andre Ayew.
I take nothing away from the 33-year-old and I believe he has more to offer the team.
However, it will best serve the country and him if he accepts to play a diminished role for the Black Stars.
He will do us so much good if he is a second half substitute who will be played very close to the opponent's goal as he is still a great threat in front of goal with exceptional qualities in finding space in and around the 18-yard-box.
Anything bar that, I think Ghanaians will keeping asking questions of any head coach who insists on starting him and his younger brother, Jordan Ayew.
A POOL OF LEADERS
With Andre Ayew out, Thomas Partey benched and Denis Odoi and Alexander Djiku out due to injury the mantle of leadership fell to Daniel Amartey who rallied showed he could lead the team when the need arises just as it did in Luanda.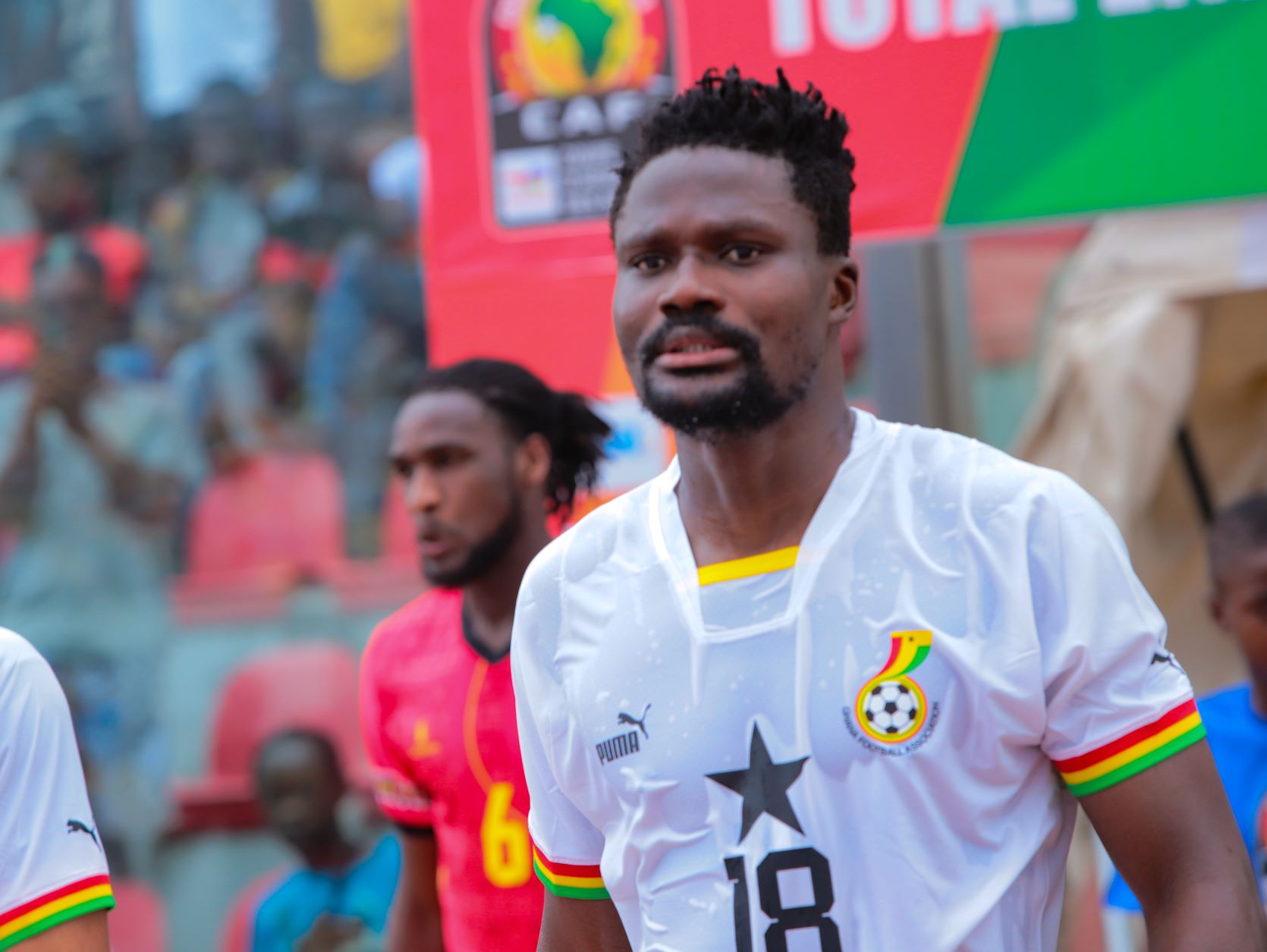 With the stakes so high, Daniel Amartey was an assured and reliable partner to Joseph Aidoo as Ghana held on to a 1-1 draw at the Estádio 11 de Novembro.
He was exceptional in galvanizing the boys when the Angolans were constantly on our necks. That is commendable because at every turn, there are strong figures in the team to bring to bear what it means to be a Ghanaian.
In conclusion, I believe these are exciting times for Ghana. With the pool of talents we can assemble, the head coach, players like Dominic Nsobila, Ernest Nuamah, Emmanuel Essiam, Abdul Fatawu Issahaku showing great promise with the Black Meteors, I am tempted to say the future of the national team could well be in safe hands for at least a decade.