Napoli won their 3rd title and their first in 33 years. Not since the days of Diego Maradona, who their stadium is now named after, have "I Partenopei" stood tallest amongst their peers.
Many great players have tried and failed, from the Three Tenors era of Marek Hamšík, Edinson Cavani, and Ezequiel Lavezzi who dazzled Europe with their counterattacking brilliance, to Gonzalo Higuaín who plundered 36 goals, a Serie A record, and most recently Dries Mertens, who was given the Neapolitan name Ciro, native Neapolitan, Lorenzo Insigne, and Kalidou Koulibaly.
These icons of Naples all tried and failed to emulate the legacy left by Maradona and failed.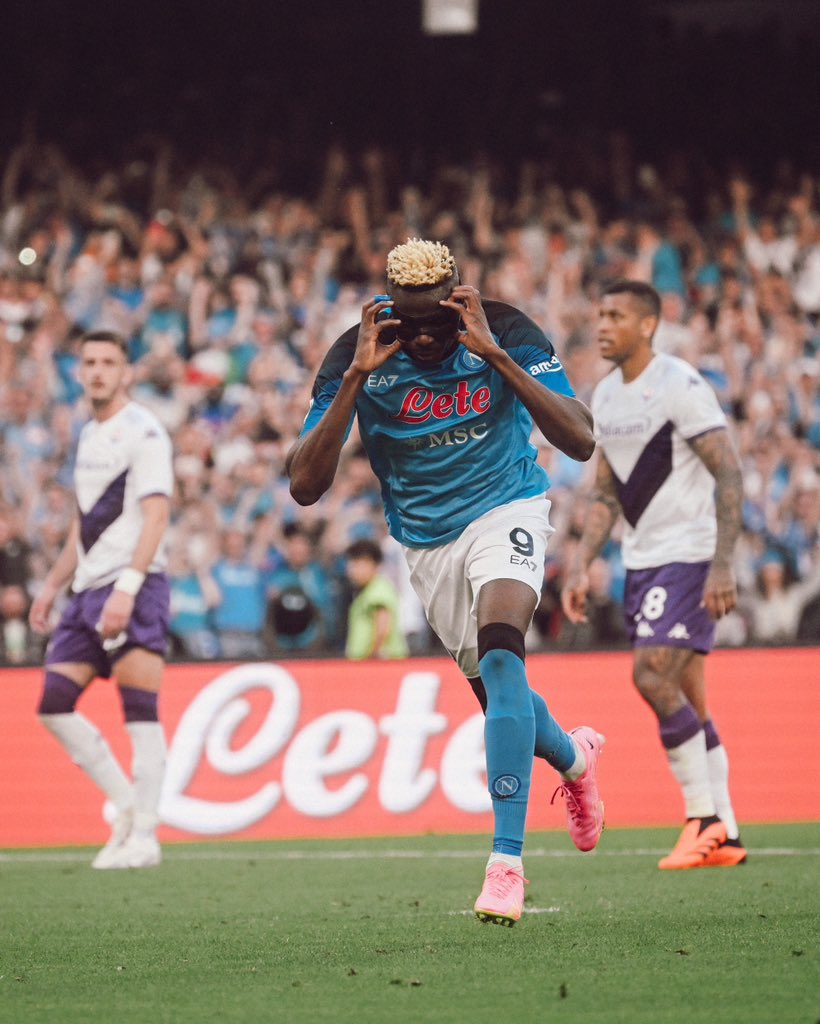 Southern Italy is a relatively impoverished part of the country and that has been reflected in sports. AC Milan, Internazionale and Juventus have all benefited from the patronage of local businessmen of immense wealth in their pasts.
The Agnelli family for Juventus, Silvio Berlusconi for Milan, and the Moratti family in the case of Inter.
Under the stewardship of these locals, these clubs have enjoyed their golden years and dominated Italian football at various points. Naples has had no such luck however that changed in 1984 when an Argentine superstar arrived from Barcelona and made the impossible possible.
Maradona took Serie A by storm and won Napoli their first title in 1987, he repeated the trick in 1990, in addition, he earned the club their 3rd Coppa Italia (1987) and their only European trophy the UEFA Cup (1989).
For a club with only 2 previous cup wins and 2 second-tier titles this was more than their wildest dreams and hopefully the start of a new era.
It was not to be, Napoli failed to win another trophy and by 2004 found themselves in the 3rd tier. The club rallied and has been in Serie A since 2007. It has been a long road back to the top, but Napoli are here again.
They have broken new ground in the Champions League reaching their first-ever quarter-final, they were a win against Salernitana from being the fastest team to secure a Serie A trophy. By all accounts, this Napoli team will go down in history.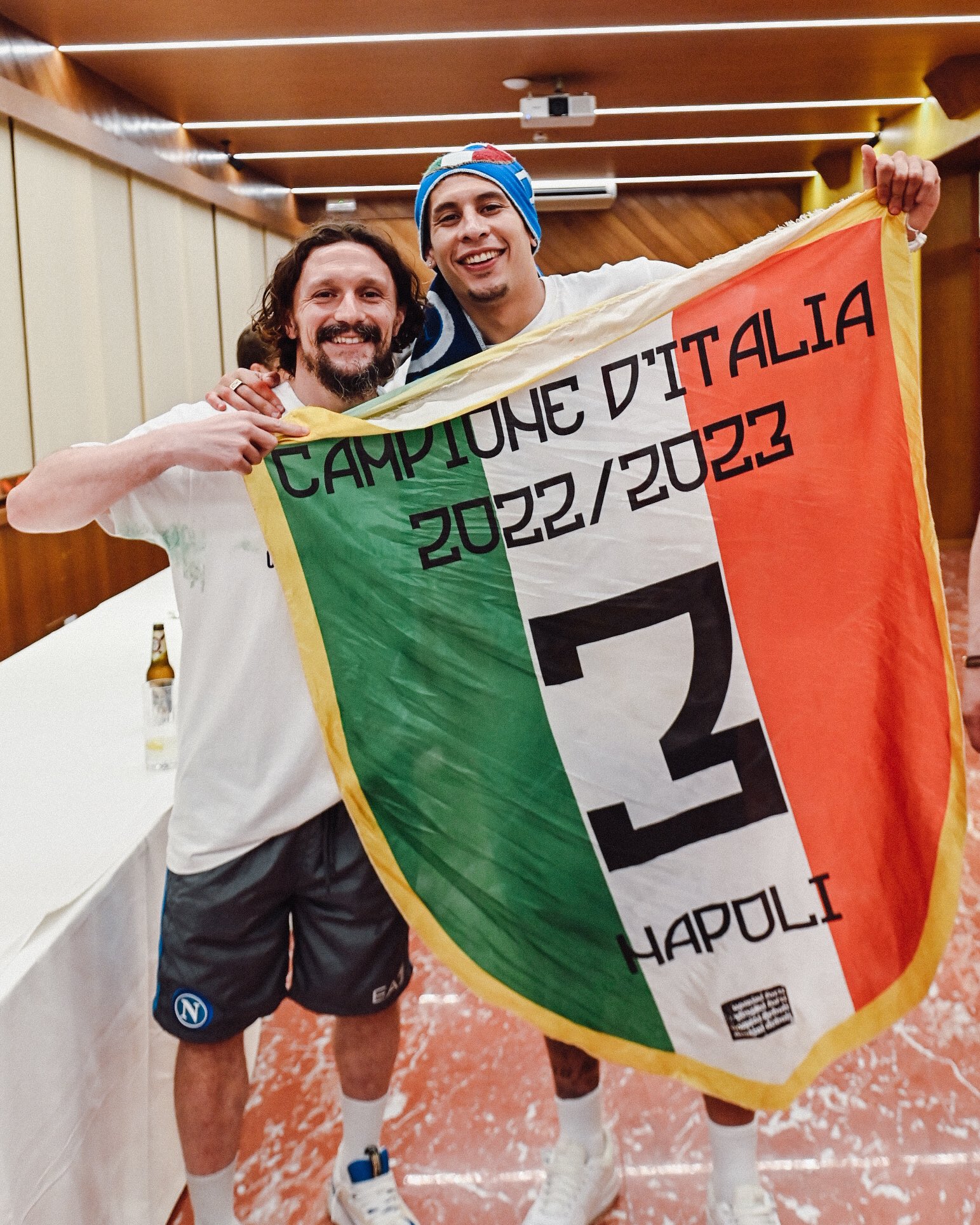 The standouts were Georgian Khvicha Kvaratskhelia and Nigerian Victor Osimhen and this is where the controversy begins.
Kvaraskhelia has taken Serie A by storm. In his debut season, he has managed 12 goals (6th in the league) and 10 assists (1st in the league). His skill and guile on the left-hand side was a surprise, and soon Insigne was forgotten.
By September due to the difficult nature of his surname and his mazy dribbles, the Napoli fans had given him a new name, Kvaradona.
A hefty mantle for a player who had never managed 10 league goals in a season previously and was playing his first season in one of Europe's top leagues and the Champions League. However, the comparisons were not misplaced.
Kvaraskhelia was every fullback's nightmare, his 63 successful take-ons rank 3rd and his 122 progressive carries rank 2nd showing he is a dangerous ball carrier. There has an end product too as he is responsible for 118 shot-creating actions (4th) and 24 Goal creating actions (1st).
In addition, he has won his side 4 penalties, the most in the league. Defences have been unable to stop him, and he has won a league-high 4 penalties for his side.
Victor Osimhen on the other hand is a more known quantity in Naples. He joined in the summer of 2020 for a massive €70 Million from Lille and was touted as the next big thing. Despite scoring a respectable 24 goals in two seasons injuries have hampered his progress and many felt he had not lived up to his price tag.
This season has been different, Osimhen is in the best form of his career and played the most matches of his Napoli career, 23 goals in 28 appearances have shot him to the top of the Capocannoniere rankings.
Combined with the 24 goals over the last two seasons he is now the highest-scoring African player in Serie A history overtaking Liberian great George Weah.
His form has been lethal scoring 0.91 goals per 90 and bettering his xG by 4.1. When Osimhen plays Napoli have an 81% win rate. He is responsible for 6 Game winning goals per transfermarkt and has been the main man.
So, when the Serie A Twitter account posted an image of Maradona crowning Kvaraskhelia as the new King of Naples there was outcry especially from Nigerians that Osimhen had been slighted, and insist the player leave the club due to the lack of adoration.
This was quite unfortunate as Osimhen is a popular player in Naples. He is much loved by the fans and his contribution is recognized but he is not considered an artist in the lineage of Maradona. Despite playing with much more prolific players Insigne was considered Maradona's successor, not Mertens or Higuan who he flanked. The tag of Maradona is reserved for the artist of the team, the attacker who makes us say wow and lifts fans off their seats.
To tag Kvaraskhelia as Maradona's successor is no disrespect to Osimhen but a homage to the artist that was Diego Maradona. Osimhen and Kvaraskhelia may win many more titles together and maybe soon there will be another player that will be shown receiving Osimhen's trademark mask as an ode to their striking prowess.