In the aftermath of a blowout elimination loss in the Western Conference semifinals, the Phoenix Suns fired coach Monty Williams on Saturday night, the team announced.
New Suns owner Mat Ishbia made the decision to dismiss Williams immediately after Thursday night's Game 6 loss to the Denver Nuggets and had general manager James Jones called him on Saturday night and deliver the news, sources said.
Williams won an NBA Coach of the Year award and reached the NBA Finals while helping to resurrect the franchise from one of the league's laughingstocks into the winningest team in the NBA over the past three seasons.
The pressure on Williams increased from the moment Ishbia engineered the trade deadline deal for Kevin Durant in February, shortly after Ishbia's ownership group was approved by the league's Board of Governors.
Ishbia had never warmed to Williams as his coach and decided quickly after Thursday night's season-ending loss that he would fire him, sources said. Jones has long been an advocate and ally to Williams, but was quoted in the team's news release on Saturday night saying that "it was difficult for me to make this decision."
Williams had three years and more than $20 million left on his contract, sources told ESPN. He is expected to become a prominent candidate in coaching searches elsewhere in the league, especially the Toronto Raptors', sources said.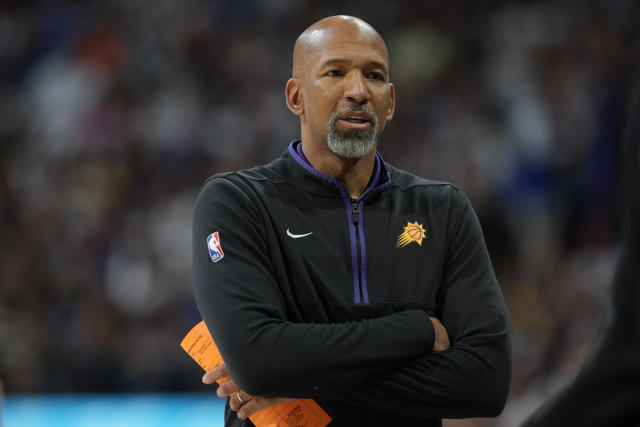 The Suns have two stars — Devin Booker and Durant — under contract but are challenged with a massive payroll that could limit their ability to add quality depth under the rules in the new collective bargaining agreement. Ishbia traded four future unprotected first-round picks and a pick swap along with Mikal Bridges and Cameron Johnson to the Brooklyn Nets in February, a move that limits Phoenix's flexibility in team building.