We have reached the penultimate weekend of Premier League football, the title has been decided, we have 3 of our 4 Champions League contestants and we have 16 of our 17 surviving teams decided. As usual, there was a discussion on the refereeing standards and how it impacted the game.
The incident: Tyrone Mings catches Cody Gakpo on the stomach after clearing the ball.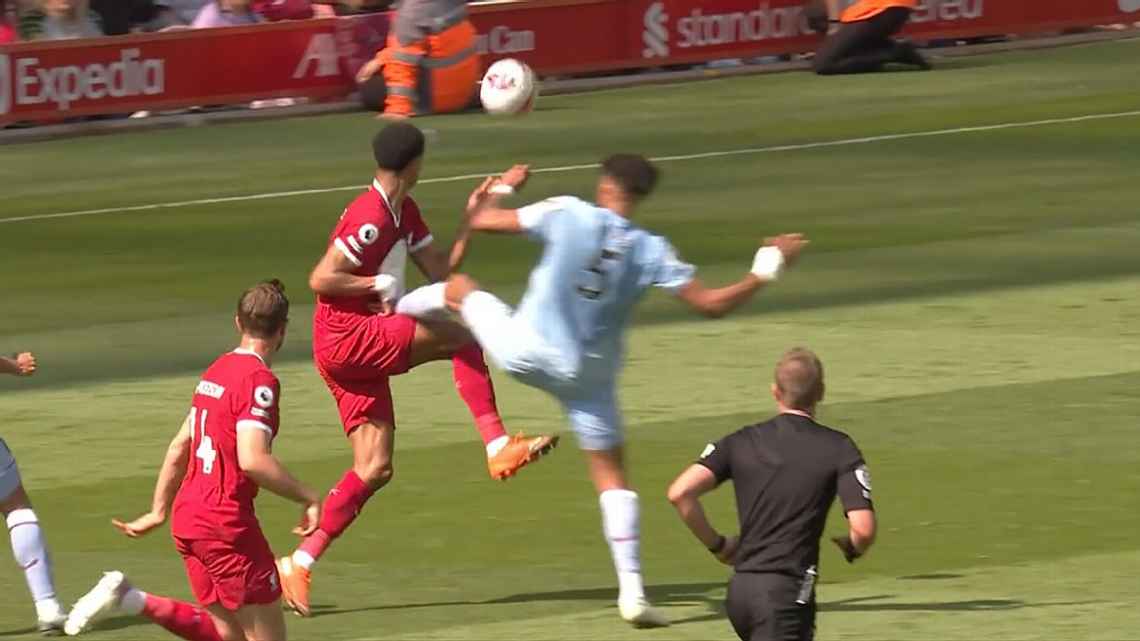 This was one of the most controversial decisions of the weekend. Many believed Mings should have been sent off and Gakpo lifting his shirt later in the game did not help matters as he showed the bruises.
I believe Mings is saved by playing the ball before the contact. If he had missed the ball, I believe he would have been sent off without a second thought. Mings was also in a gray or for the purposes of this article the orange zone. I believe that it was not an obvious red card, so the decision was understandable. However, Mings' boot is very high, and the challenge is quite reckless. Liverpool fans are right to feel aggrieved but a yellow was an acceptable albeit lenient decision.
The incident: Gakpo believes he has equalised for Liverpool, but the goal is disallowed for an offside in the build-up.
This was a very confusing one for many viewers. Luis Diaz heads the ball back and Ezri Konsa clears it into Virgil Van Djik's path. Van Djik tries to put the ball back in the area and eventually Liverpool scores.
The reason this was given offside was that Konsa's attempt to block Diaz's pass was not considered a deliberate play. In effect, the Diaz pass was considered as going straight to the Dutchman who was clearly offside. The key bone of contention was if Konsa's action can be considered a deliberate play. Considering he was unable to control the ball and was desperately trying to block the pass it is a fair reading of the situation. This is quite a hard decision to give because many would not have seen the issue but the referees made sure the letter of the law was followed and it was the right decision.
The incident: Bruno Guimaraes catches Boubakary Soumaré just above the knee. He receives a yellow card.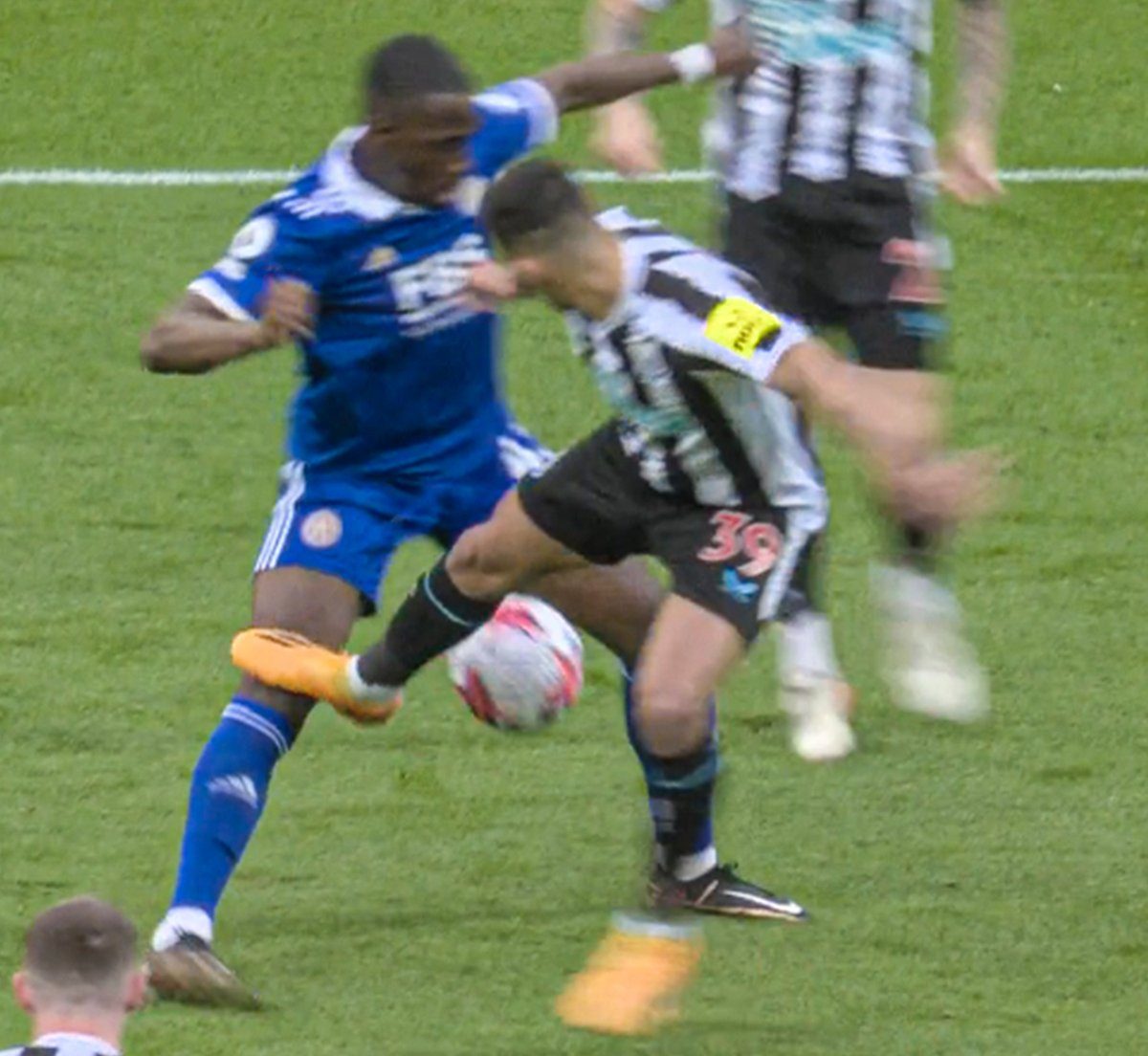 Another challenge where most fans thought a sending-off was the right decision. Guimaraes catches the Leicester man just above the knee.
He does not get the ball in any way though luckily for him the ball is of a similar height and that may be what saves him. It seems he did not act with excessive force despite the poor placement of his boot. I firmly believe this was also an orange incident. A red would have been harsh but fair considering the nature of the tackle. Straight on the knee like that it could be reasonably argued that he endangered his opponent.